Yoga with Alicia
is creating a yoga resource for students and teachers.
Select a membership level
Yogi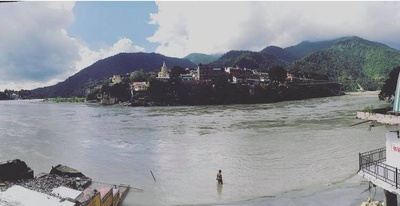 - Four monthly Dharma Talks or Sutra Studies.
- One monthly 30-minute video, which will include chanting, pranayama, and meditation. 
Swami
Limited (5 remaining)
- Yogi benefits: four monthly articles and  one guided practice session.
- Sunday Sadhana: a two-hour yoga class on the first Sunday of every month. 
[$65 value]
Guru
Limited (8 remaining)
- Also known as Adopt-A-Yogi
- All Yogi & Swami benefits
- One 60-minute private yoga session each month
[$140 value]
About
Hello! Thank you for taking the time to visit my Patreon page!
I've been a dedicated yoga practitioner for the last 15 years, and creating this page is the next step of both my practice and how I serve others. I have thoroughly enjoyed writing teacher training manuals, course curriculums, and daily contemplations for monthly meditation challenges. This is the evolution of all of those things. 
What is the purpose of this page? 
To create a source for students and teachers that is reliable and inspirational. 
To create a stream of income that allows me to focus on what I am truly passionate about: writing about yoga, studying sacred scriptures of all spiritual backgrounds, and sharing the results of my studies. 
To stay connected with students who travel, wander, and relocate :)  
What to expect as a patron? 
Dharma Talks. As many students know, I do not teach as many group classes as I used to. One of my favorite parts of the group experience is the feedback I would hear about how the dharma/philosophy part of my classes related to their lives and personal experiences. This will be place where I share similar dharma talks, but with more details and information for further reading and studying. There will be a monthly theme for the four articles I will publish each week.
Sutra Studies. Sometimes the theme for the month(s) will be a specific text. This will include, but not be limited to, Patanjali's Yoga Sutras, Narada's Bhakti Sutras, the Bible, Uddhava Gita, Bhagavad Gita, Ksmeraja's Recognition Sutras, Shiva Samhita, and Hatha Yoga Pradipika. 
Practice / Sadhana videos. These 30-minute videos will include chanting, pranayama, and meditation techniques. Videos will be published once a month. 
Private Facebook Group. Sangha is an essential aspect of yoga practice. The private group will be a place where you can share your discoveries, revelations, questions, inquiries, and more. This page will be available to join in August!
Depending on the Tier you wish to join, I will also a monthly Sunday Sadhana workshop and a private yoga session. These tiers will be available starting in August! 
The end result? 

A wealth of information that will eventually be converted into a book that will be shared with yoga students, teachers, studios, and teacher trainings. 
Recent posts by Yoga with Alicia
By becoming a patron, you'll instantly unlock access to 29 exclusive posts
By becoming a patron, you'll instantly unlock access to 29 exclusive posts