Your London Legacy
is creating A Podcast For People Whole Love London & Londoners
Select a membership level
Silver Londoner
We want to welcome you to our beautiful city, and to make you feel right at home we are going to give you the following benefits:-
Add your name to the Your London Legacy website, so everyone can see straight away that you are helping everyone discover London's stunning legacy
Not only that but we will send you your own unique Your London Legacy sticker to show off to all your friends and family that you are truly an integral part of this amazing journey
Plus we will give you a shout out on one of the next podcast episodes, so you can tell all your friends you have a London legacy too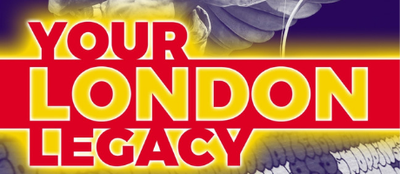 Gold Londoner
This is where you can really start to contribute and create your very own legacy.
In addition to the other cool benefits of being a Silver Londoner :-
You will record your very own 'secret' favourite place in London, telling listeners, why it is such a special place for you. We will add this to a future episode, thus creating your very own personal legacy
Diamond Londoner
Diamond Londoners really do love the London vibe, culture, history, and most of all its wonderfully diverse people.
In addition to all the cool stuff you get as a Silver and Gold Londoner, we are going to give you two fabulous further benefits:-
You get to recommend or choose a future guest to feature on Your London Legacy
You will also get regular personal invitations to meet up with me and other London Legacy Patrons for a drink in one of my favourite 'secret' London hangouts......that's only open to members. By the way, it has a roof top with views to die for, and I can get you in. We may even take a wander round some of London's famous streets or just chat and chill.
About Your London Legacy
I'm so thrilled that you have chosen to visit the Your London Legacy Patreon Page.

Your London Legacy is a podcast I created especially for people like you who love London, and are fascinated by the amazing people who live in our stunning city. It's a place where you will hear their stories, their passion, their legacy.

It's a place where we meet face to face with our guests, as they tell their incredible timeless stories that only they can tell. 

You don't have to live in London to truly appreciate it's magnificent diverse culture, history, architecture, arts and most of all, its people - Londoners.

Whether you live in London, are visiting our wonderful capital city for the first time or like me are fascinated by the people who have left their mark, this is the place for you.

Every Monday you will hear from London's most inspiring and fascinating personalities, many of whom you may never have heard of before, but who have a unique voice and story to tell.

Authors, Mudlarkers, Artists, Musicians, Architects, Entrepreneurs, Athletes, Restaurateurs, Raconteurs, Motivational Speakers, Psychologists, Tattoo Artists, Therapists, Charities, Social Enterprises.....on and on. Everyone who has contributed and left a legacy to London is on the podcast. You can be too.......

I'd love you to join me and our wonderful guests as we take in the sights, sounds and incredible stories they have to tell - stories that you will only ever hear right here on Your London Legacy.

Recent posts by Your London Legacy