Your Other Brothers
is creating podcasts, blogs, videos, and community.
Select a membership level
FACEBOOK YOBBERS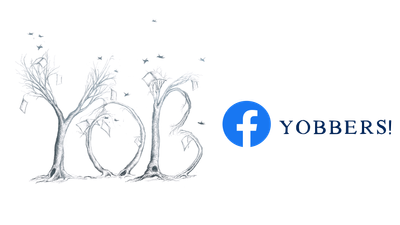 Gain optional access to our secret (not publicly visible) Facebook group, YOBBERS! Agreement to group guidelines required for membership. Membership includes access to our monthly bonus podcast, The YOBaLOGUE, as well as participation in monthly Facebook Live broadcasts with Tom, site authors, group moderators, and other community members. Additionally, all members can provide questions or comments for podcasts and participate in group discussions. We also hold yearly retreats for our dear YOBBERS only!
ZOOM YOBBERS
Receive bimonthly invitations to 90-minute Zoom video conference calls with Tom, site authors, and your other brothers on Patreon. Hang out with us for any/all of our 90 minutes together! We take the first 45 minutes to check in and meet any new patrons, and in our second 45 minutes we dive into a deeper discussion topic. Hear about upcoming YOB content and get priority placement for podcast suggestions! Plus, all above rewards.
SKYPE YOBBERS
Chat with Tom individually on Skype for a 20-minute call each month! Share what's happening in your life lately, including how we can pray for you, and offer any feedback for YOB. Plus, all above rewards.
About
Hello, friend!
Thanks for visiting this Patreon page for Your Other Brothers: a storytelling community navigating faith, homosexuality, and masculinity. Together. Watch the video above for a snapshot of our story. From a blog to a podcast to a YouTube channel to a thriving online brotherhood, we couldn't have journeyed this far without our faithful patrons.
I'm excited where the road ahead leads. With your monthly financial support, you'll fuel the time and resources needed to plan and record additional podcasts, blogs, and video content, furthering this much needed dialogue about faith, sexuality, and masculinity in the Church.
Have any questions about our purpose or funding? Shoot me an email. I'd love to share more of my heart with you:
[email protected]
It's been a special journey alongside my other brothers (and sisters) on Patreon. To all who have pledged for YOB, thank you. I couldn't keep this thing going without your faithful support each month.
To all who will soon join the fold, I look forward to meeting you, getting to know you, and seeing how your story intersects with ours — a story we continue penning anew every day.
Let's journey together, shall we?
With gratitude,
Tom Zuniga
YOB Cofounder & Editor
Upon reaching this goal, we'll commit to producing a new podcast every single week! That's two long-form YOBcasts per month along with two short-form ConvoCasts each month. From the written to spoken word, YOB will always have something uplifting and camaraderie-driven for you to consume, week after week.
3 of 3
By becoming a patron, you'll instantly unlock access to 265 exclusive posts
By becoming a patron, you'll instantly unlock access to 265 exclusive posts
Recent posts by Your Other Brothers