Zachary K. Hubbard
is creating Knowledge, Truth & Gematria Awareness
Select a membership level
The Loyalist
At this tier you are pledging $1 a month to help me reach my goal of gaining enough financial support to help take this platform to the next level.  For your monthly contribution, you will gain access to all podcasts and written posts that are exclusive to Patreon members.

Gematria Apprentice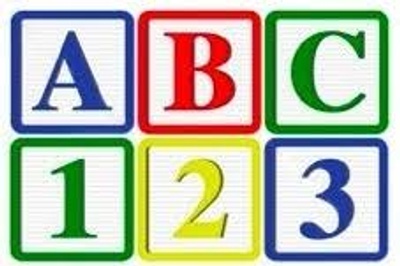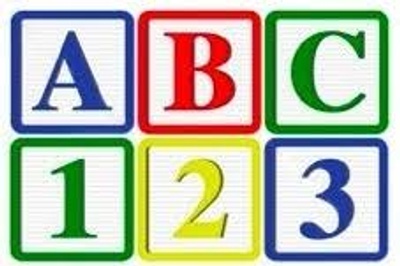 With this tier you get the introductory chapter to Letters & Numbers, as well as all podcasts and some bonus content.  This is the beginning, and thank you for starting your Gematria journey here.

The Sports Enthusiast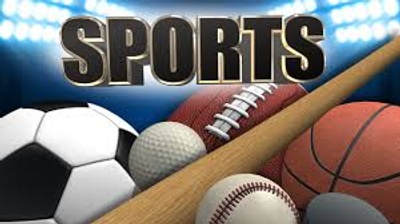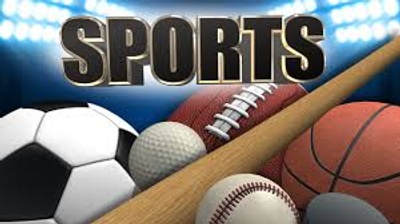 With this tier you get access to my first two books, Letters & Numbers, and Number Games.  Furthermore, you get access to all future sports related content + some other non-sports content including the daily podcast.

About Zachary K. Hubbard
Thank you for joining me truth seeker, I greatly appreciate your support!  If you are new here, this is the campaign to spread truth, knowledge and awareness to the masses, through the vehicle that is Gematria, the ancient practice of coding numbers into words.  While it might sound silly at first, when you study this topic, you see just how relevant it is to what is taking place in the world now, and what has been taking place for centuries prior.  As myself and many have discovered through my teachings on this subject, it truly could be the most important thing you have ever learned about, plus it is fun!

...

In case you haven't noticed, there is a pack of lying trolls that live on this page. The reason is as follows.
I began doing this work in 2014...
MLB
2015 World Series - Called Mets in World Series in Spring Training
2016 World Series - Called Cubs to win World Series in Spring Training, and called it to end in Game 7, on 11/2, for the 112th World Series (Correct and Correct)
-Called Cubs to beat Indians before Playoffs began
2017 World Series - Called Astros over Dodgers in August
2018 World Series - Said look for Red Sox to win World Series in Game 5, in July, a span of 99-days from the Patriots winning Super Bowl 99 (Boston Red Sox = 53)
2019 World Series - Called Nationals vs Astros before postseason began, and called underdog Nationals to win the World Series in Game 5 or Game 7 (they won it in 7, the narrative we thought was most likely)
2020 World Series - Called Dodgers to win before the season began
NBA
Called first three Warriors vs Cavs NBA Finals from start of season
Called Cavs to come back from 3-1 to win on real King James' birthday
Called Warriors to sweep Cavs the year they did
Called Warriors to win June 12 the year they did
Messed up with Warriors winning it all this past year, but called Raptors to win in Game 6 before the game was played to help people hedge who had Warriors
Called Lakers to win 17th NBA Championship in LeBron's 17th season the day he signed with the Lakers, July 1, 2018
NFL
Called Broncos over Panthers in October for Super Bowl 50
Called Von Miller as MVP as well
Called Patriots after Week 1 to win Super Bowl 51 (Had Colts before season began)
Called Falcons-Packers NFC Championship before season began as well that year
Called Patriots to face Eagles in Super Bowl 52 after Week 3 (Had wrong outcome but said if Eagles win, Zach Ertz would score winning TD, which he did)
Called Patriots over Rams before season began for Super Bowl 53
Called Chiefs to win Super Bowl 54 before season began
Called Bucs to beat Chiefs in Super Bowl 55 before season began
TRIPLE CROWNS
Called both triple crowns before a single race was run
Nailed 2 of 3 winners in this year's three big races, and in the race where I missed the winner, had the second and third place horses dead on.
PGA
Called Tiger to win Masters in 2019 before tourney began
Called Dustin Johnson to win 2020 Masters before tourney began
Helped many people win big with Matsuyama at 2021 Masters

So hate all you want, but those are the FACTS.And that doesn't even count the winning record on week-to-week picks that exceeds anyone in the industry, and the knowledge I have put in peoples hands that allows them to win big on the daily. Listen to the intelligent callers on a daily basis, not the trolls, who likely work for the leagues, and live on this page.

When I reach 10,000 patrons I will begin recording a 1-hour daily podcast + 2-hour-nightly radio program + 1-hour video news style broadcast (Monday through Friday & sometimes weekends), so please help me reach the goal as soon as possible!
3 of 3
By becoming a patron, you'll instantly unlock access to 1,610 exclusive posts
By becoming a patron, you'll instantly unlock access to 1,610 exclusive posts
Recent posts by Zachary K. Hubbard
How it works
Get started in 2 minutes