Zach Jones
is creating Music: Singles, EPs, and Videos.
Select a membership level
Buckeroos
You've chosen to get on board and for that I thank you! You are now contributing directly to the creation of new music for all of us to share. 
Get early access to all new songs and videos.
Behind the scenes looks at the creation of new content.
Hear demos and outtakes. 
Feel good about helping to bring new art into the world. 
Three's Company
You want all the benefits of the first tier, but you want to put a little extra "Oomph!" into the project. Well, this certainly helps.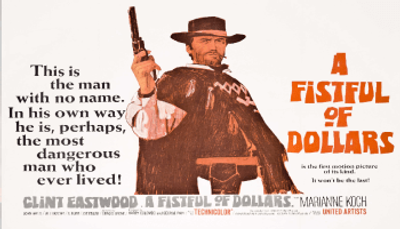 A Fistful of Dollars
You're making dreams come true and raining melodies upon the world. Enjoy all the benefits of the first two tiers, plus 15% off of any and all items at www.zachjonestunes.bandcamp.com. 
About Zach Jones
Hello, thank you for visiting my Patreon page!
If you know who I am and you've supported my music before; thank you for coming back! If you don't know who I am, let me tell you a bit about myself: My Name is Zach Jones. I am a writer and singer of songs, and I am a player of instruments. Between 2010 and 2014 I released five full length albums; including Things Were Better, the vox pop wining 'Best R&B/ Soul Album' of the 13th Annual Independent Music Awards.

I'm a sucker for great melodies, clever chord changes, rich harmonies, smart arrangements, intelligent lyrics, and honest emotion. I try to incorporate all of these elements into my own music. I aim to carve out my own sound, while not allowing myself to be pigeonholed into any specific genre. I love rock, pop, power pop, sunshine pop, R&B, soul, gospel, country, jazz, and more. I wear my influences on my sleeve and they all find their way into my songs. The Beatles, The Kinks, and The Beach Boys are among my favorite bands. George Harrison, Pete Townsend, and Jimi Hendrix are among my favorite guitarists. Marvin Gaye, Aretha Franklin, Gladys Knight, and Michael Jackson are among my favorite singers. Stevie Wonder, Smokey Robinson, Carole King, and Paul Simon are among my favorite songwriters. Bruce Springsteen, Elvis Costello, and Bob Dylan ae among my favorite lyricists. George Martin, Brian Wilson, Phil Spector, and Holland-Dozier-Holland are among my favorite producers. I love listening to music. I love making music. 

So, what is Patreon?
Well, Patreon allows people who want to support my music an opportunity to take an active role in its creation by making a pledge toward each release. I've decided to focus my releases around singles and EPs as opposed to albums. My aim is to do one release every one or two months, culminating in eight to twelve double sided singles per year.  You can pledge as little as $1 per release and be a part of creating something special. Meaning for just $8-12 dollars per year, you can play a part in the creation and release of sixteen to twenty four songs. If you wanna pledge more, you can. If you want to change your pledge amount or cancel your involvement, you can do so at anytime. Being a patron will put you among the first to hear the new music, as well as give you an exclusive behind the scenes look into how the music is made, and other benefits. 
Why Patreon? Why now? 
In the past I used crowdfunding to aid in the creation of three of my albums; Things Were Better, The Days, and Love What You Love. Crowdfunding for the creation of an album meant trying to raise a large sum of money over a short period of time. My campaigns were successful and those albums wouldn't exist without the aid of my backers, but  the process was difficult and often stressful. Each album meant starting a fresh new campaign. After the third album, I became overwhelmed by the process. I got stuck in a rut, trying to figure out a way to release a new album without having to ask people to simply believe in me and pledge money up front for music they haven't heard yet. Almost five years have gone by since my last release. I've realized that in today's current musical climate, if I don't take my case straight to the people, I don't release any music. Patreon works more like a subscription and less like a regular crowdfunding campaign, it's ongoing but patrons only pay what they've pledged upon the release of new songs and can opt out at anytime. The price of entry is much lower, and the releases will be more frequent. 

What will my pledge money be used for? 

Over the past few years, though I haven't released anything, I've been writing and recording at home. Initial pledge money will be used to have this music mixed and mastered, so it's optimized for public consumption, and to hire a graphic designer to make compelling images to accompany each release. My hope is that this Patreon will continue to grow to a point where I can afford to move away from home recording on certain projects; work in better studios, hire better engineers, and hire better musicians. I'd like to be able to hire videographers to create music videos for some of the songs, and to hire a publicist to help these songs and videos reach a wider audience. At the end of each year I hope to be able to compile some of the songs together, along with some more brand new ones, for a physical release of some sort; a CD or LP. 



When I reach 60 patrons, I'll release a brand new single. And by single I actually mean two new songs, an A side/ B side digital release. 

1 of 1
Recent posts by Zach Jones
By becoming a patron, you'll instantly unlock access to 2 exclusive posts
By becoming a patron, you'll instantly unlock access to 2 exclusive posts