ZachSYM
is creating comics
Select a membership level
PUPPY SAVIOUR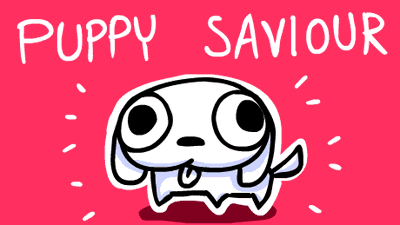 THANK YOU!!
Your contributions helps this humble comic artist to finally see the lights of hope after months of carving comics within the confined space of a cave.
If we use the analogy of a stray puppy, it's like you're feeding this puppy = humble comic artist, every time you passed by the cave entrance.
Includes
HOPE GIVER
SUGRACIATED!!
This humble comic artist is looking at you with gleaming eyes (not in a sinister or sexual manner). No words has yet been invented to describe how greatly appreciated you are for your contributions to the life of this humble comic artist.
So, a new word has to be invented and it sounds like
sugraciated 
which is basically is a combination of super + grateful + appreciated. 
Hope it makes sense. 
Includes
SPACE RANGER
YOU'RE CONTRIBUTING TO A CAUSE!!
Your contribution greatly encourage this humble comic artist to carry on with what he's doing. As Neil Armstrong once said, "five dollar for a man, one giant leap for mankind".
I may have made that up. Anyways, your generosity will add up to a meaningful amount for the entire existence of this comic.
Includes
About
Hi! I'm Zach!

Thank you so much for visiting my

Patreon!
Patreon is an optional way to support whatever the things that I do that brought you to this page. 
Your funds will be put into good use towards making more quality content for Za'chomics.
I mean for real. There will be more frequent updates here in Patreon with each increasing number of supporters.

REWARDS!

I will post extra comics here for all reward levels.

I will updated better rewards when Za'chomics starting to get picked up by the masses. Until then, I am dancing with a day job.


FUN FACT.
None of the friends I know draw comics online. So, I think I'm cooler than them - secretly.


A BIG THANK YOU!!
To you all that supported my work. Hope my stuffs makes your day a little bit brighter. No matter the hardship, find stuffs that you like to do to replenish your spirit unless it's illegal then order a pizza. Food always helps.
You can also find me in these places. Click to find out:
Twitter
|
Facebook
|
Instagram
|
Tumblr
|
Tapastic
|
Webtoons
All the social media above will have my comics posted. But, I also post different things to different accounts.
INSTAGRAM
: I post illustrations here sometimes. Most of the illustration can be found in my RedBubble site. So, click
here
to visit if you want to buy some merchs!
TWITTER
: I post screenshots of funny chats with my friends online. Sometimes, I post rants and random stuffs.
28th July 2017 - I discovered how to make animation work on my comics. I did created .gif before but it was messed up. The layers are all jumbled up. I have to convert .swf into .mp4 then with the .mp4 convert to .gif format to get the proper working .gif version.
Thanks again for supporting, I'll put more updates here later!
RENT COVERED!
Living in my lair costs money. This sum basically covers my room rental. Wohoo!! Thank you for the support! I can now focus in bringing out more quality content.

2 of 5
By becoming a patron, you'll instantly unlock access to 72 exclusive posts
By becoming a patron, you'll instantly unlock access to 72 exclusive posts