Zach Valenti 
is creating SO MANY THINGS (podcasts, videos, articles, gadgets, and more)
Zach.Party (Pay What You Want!)
$1 or more per month

∙ patrons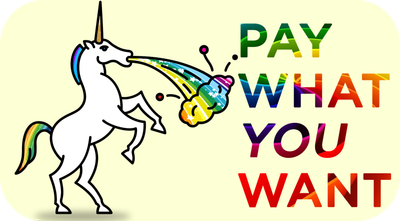 Welcome to my Patreon Party!!!
This Patreon is a "pay what you want" membership model. Instead of having tiers ($5, $25, etc.), everyone here gets everything, save for a few higher tier-levels where you can hire me to consult for you!
If you have the means, I encourage you to consider pledging above $1. It all adds up.
Includes
Access to Patreon Exclusive Content
Monthly Livestreamed Townhalls
Early Drafts of Writing & New Essays
Behind the Scenes Updates
Shout Outs
Voting Rights (occasional polls helping me decide what to do next)
Sweet Perks
Zach.Chat
$50 or more per month

∙ patrons
We'll hangout once a month for about 30 minutes to chat about anything under the sun. Thinking of it like treating me to a fancy meal once a month. You can pick my brain about stuff, I'll get to learn about what you're excited about - it'll be fun!
Zach.Coach
$500 or more per month

∙ patrons
Weekly coaching sessions / 1 intensive day! Stuck on a project or looking to create a breakthrough? I'm here to make a difference. We'll talk once a week to keep you on track or setup a customized 1-2 day bootcamp to fit your needs.
Specific things I'm very useful for:
1) Business for artists
How to consider and design your career, take the next step from wherever you are today, and discover the tools to create breakthroughs in creativity and partnership.
2) Technology for media production
We'll cover what you need to get started on time and in budget - whether you're creating a podcast, YouTube channel, or livestream initiative. Beyond equipment recommendations, I can help you think through the best workflow to help you achieve your other goals while producing the results you want with media.
3) Public speaking, voice acting, and performing
Whether you wanna give a TED talk or star in an audio drama, I can help you go from 0 to 100% readiness.
4) Self leadership and self care
You can't make a difference without YOURSELF and you cannot guarantee anyone else will care for you other than yourself. I love having compassionate real-talk with people about caring for themselves so they can fully express their care in the world.
Zach.Make
$1,000 or more per month

∙ patrons
I will make you a mini Project Uplift tower (
http://uplift.is),
one of my other inventions (a distraction-free writing machine, a radio-box, etc.), or something else we cook up together (i.e. voiceover project, etc.)!