Zero9teen
is creating Gaming Content for OGs, including the "Chao Garden Live!" show
Select a membership level
Toast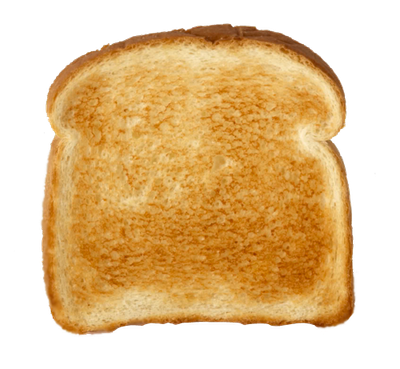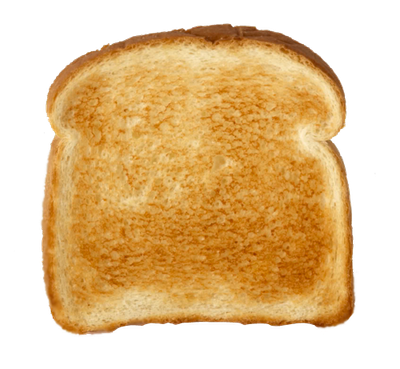 Consider yourself a member of the Zero9teem, and expect your name to be listed among the rest whenever I acknowledge my supporters.  You've done the right thing...have some Toast.
Thank you so much - every dollar counts.
Stranglehold
You've learned how to dual-wield, but can you slow-motion dive and clear a whole room of bad dudes before you hit the ground?
Thanks so much for your support :)
Faaaantastic
You've covered wars, you survived the outbreak, but in the end all you had to show for it was a pie in the face and a drink that made your saliva fatal.   To me, though, you're Faaaantastic!
Thank you so much - I really appreciate it.
About Zero9teen
I was one of the original Let's Players on Youtube going as far back as 2005. I was that kid that pointed his new camera at the TV to show off the fun games he was playing, because he had no other means at the time. I wanted to continue that feeling of playing with friends even when alone at home. I did what I did out of passion and love, and my channel grew exponentially, as this was before the saturation of the market. My videos were featured on the likes of Kotaku and the now defunct Joystiq.  My youtube channel became its own active forum where fans hung out and chatted about whatever. I had even taken it upon myself to attempt game streaming before Justin.tv and Twitch had even existed: using the likes of Stickam to do a live playthrough of Heavenly Sword. It was clear to me where things were headed...It was the dawn of a new era in gaming, and I was lucky enough to be on the ground floor of it all.
  When the time came for Youtube to more heavily monetize its business, and bring its users into that fold, I was one of the ones that had decided to never activate it. Despite meeting all the requirements and then some, the idea of fully monetizing the channel like that put a very bad taste in my mouth (especially after a very brief experience with it early into the channel's life).  It was around this time that my life started shifting gears, and the time I'd be able to dedicate to content creation became more minimal. In spite of this, I never completely lost touch with my community, and when my life began to drastically change yet again, this time I took it as an opportunity to reconnect with my audience - along with an all new one.
  I had suffered an injury, and hosted a season-long Streamathon where I would play new games, revisit old ones, finish unfinished LPs, and overall spend the Summer with people whose meaning and impact on my life I had almost forgotten. Through their help and support I got through an extremely difficult time, and thereafter I quit the most lucrative job I ever had to leave where I was living and experience a life in Japan (a dream I always had). While there, among so many things, I got to experience the life of a World Warrior - bringing my passion and prowess in Fighting Games to a new level. I'd go as far as to even be the only fighter to win the "beat a pro" event at Street Fighter V's Singapore launch.  I went to various gaming events and saw many sights, and shared a lot of it with my remaining loyal followers on Youtube and Twitch.
  Since then, I have returned to my roots in more ways than one. While trying to find my footing again in one job or another, I've realized that the place I really belong is here with my fans, creating the kind of OG content they've known and loved for most of their lives. Sharing with them the magic and joy and comradery that video games of all kinds can create. 
  More recently, a truly special "product" has been born of these endeavors, and has become something of a tradition on my stream. I'm talking about the World's First Interactive Chao Garden Game Show, which I host live on Twitch. These are week-long "seasons" of competitions that revolve around a 20-year old video game: Sonic Adventure 2. Fans always knew me for my passion for Sonic and competition, and with Chao Garden Live! (successor to a similar event we did one year with Viva Pinata called Vivo), I finally found a way to bring these two worlds together in a really fun way that viewers/fans can play a role in. 
  As of this writing we are four seasons-deep into Chao Garden Live!, or CGL, and each season it gets better and better. We're at a total of 15 interactive minigames, maintain comprehensive stats, and at present we have a fully featured web site being built with the help of some special people. Soon we will be connecting it all to a complete social media presence with its own channel on Youtube, Twitch, Twitter, and more, including right here on this patreon page! 
  It's a rare thing to wake up in the morning and look forward to the work you're about to put into the day. With Chao Garden Live, and the "Zero9teem" in general, I've found that rare feeling, and I don't want to lose it again to the needs of our capitalist fundamentals. For all the fellow OGs out there that have seen all this unfold and wished for a better way to live, for all the old and new fans that have been born over the near 15 years I've been present online, and for all the Chao fans in the world, please support this Patreon and help make another dream become reality by letting me do what I do best, and at the same time provide for you all a bona fide Game Show unlike any other!
P.S. In the future, it is my sincere desire to be the premiere stop for all things PSO2 when the official localization releases. Many years ago, I did a podcast called "Phantasy Star LUEniverse" which is still available today, discussing the game in a cozy way for all to comprehend and enjoy. As someone that refrained from playing PSO2 for all this time, I want help all the people in the same boat as me in the same manner as my other means of entertainment. Expect PSO2 podcasts, streams, and more!
For any questions or comments feel free to contact me at
[email protected]
For proof and histories, please take a look at these links:
youtube.com/zero9teen   2005-2010  (this channel will be archiving CGL in the future)
twitter.com/zero9teen
twitch.tv/zero9teen  2015-Present
(please note: While I've opted not to keep uploading to my original youtube channel for some time now for various reasons, I've used Twitch as the hub for all my activity and strive to archive all of it there if nothing more - should fans request it, I will upload more of my Twitch Highlights to the channel for further exposure)
For more on Chao Garden Live!, please look here (all links still under construction)
www.chaogardenlive.com
twitch.tv/ChaoGardenLive
challonge.com/communities/chaogardenlive
For any questions or comments regarding Chao Garden Live! please contact
[email protected]
Stay tuned to this page for updates to reward tiers, including those specifically tailored for Chao Garden Live! 
***Note all current Reward Tiers and Benefits are not final, but I'm open to any feedback on the matter! 
Let's hit that magic number! If the patron count stops climbing from there, I can still consider this a success ;)

When this goal is reached, I will begin negotiations with a yet-to-be-named Sonic Modding Community member for work on a special Chao Garden Live! stadium presentation for the show!

More than this, I will dig out video previously never before seen on youtube OR twitch and make it available for you all to laugh at.

1 of 1
By becoming a patron, you'll instantly unlock access to 9 exclusive posts
By becoming a patron, you'll instantly unlock access to 9 exclusive posts
Recent posts by Zero9teen
How it works
Get started in 2 minutes