Zhivago
is creating Digital Art
Select a membership level
Appetizer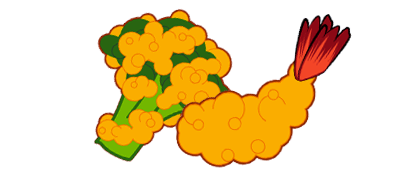 TIP JAR - Every bit helps! 
As a thank you, you get:

Updates:
WIPs and previews
My random ramblings and thoughts
Wasabi & Gari
Add a little flavor to your pledge with Wasabi and Gari - WHOA THANKS! 
Along with above rewards, you also get: 
Commission Priority 
First dibs on commission slots
Faster turnaround on commissions
4 reserved slots available per week to Patrons 

Discounts
10% off coupon every month to my Etsy store
Art Files
Access to Telegram Sticker PSDs (Minimum 1 per month)
Wallpapers
Discord:
Invitation to Patron only Discord Channel in the ChatBird Discord Group 
Stream Announcements Posted for YOUR stream in the Chatbird Announcements Channel
Sushi Tomodachi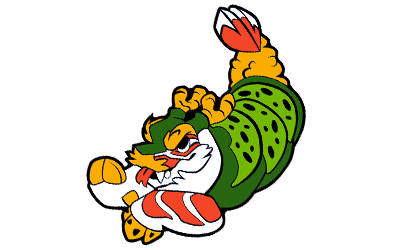 A True Sushi Friend! Thank you for your generous pledge! This tier is great if you want files! This tier is great for people who want access to editable PSD files! Along with above rewards, you get:  
Files:
Wallpapers of my Artwork
Access to ALL released PSD Files (Minimum 2/mo)  Discounts
15% off any commission over $100  
Personal Support:
One on one support available 
Discounts:
10% off any commission and print services (for commission only) over $100  
About
Hi Patreon!
I'm Tina, aka Zhivago. 
Welcome to my page, please make yourself comfortable! If you'd like to pledge, you can gain access to my entire post collection of downloads, WIPs, commentary, tutorials, and basically anything else I discover as I proceed on my artistic journey to become a
Pokemon Master!
... I mean... Er... Uh... Nevermind...
If you'd like a sneak peek at some of the content before you pledge, consider signing up for my 
E-Mail Newsletter! 
I send out a small update a few times per month, including peeks at some of the Patron only content you can only see here.
This page is primarily a behind the scenes look at the works and projects I devote my time and effort into.
Social Media:

You can also find me occasionally spouting off opinions on what foods are superior on your favorite social media, such as 
Twitter
, 
Instagram
, 
Tumblr
, 
Facebook
, 
Reddit
, 
DeviantArt
, 
FurAffinity
and 
FurryNetwork
.
Chat Groups and Channels:
I have a 
Telegram Chat Group open to the public
and 
Announcement Only channel

as well as another 
Discord Chat Group
as well.
Streaming and Videos:
I occasionally stream on
Twitch
, and videos made from those streams are posted here then eventually posted to 
Youtube
. 
Current Project: Sushi Tomodachi

Project History:
I'm currently working on a project called Sushi Tomodachi - It's a series of characters who are magically made of sushi! They are all friends and they each have their own strengths (flavors!) that compliment one another. What better meal to share with friends than sushi?
All posts for my Sushi Tomodachi project can be found under the #sushitomodachi tag
Thank you so much for stopping by!
Do you use Telegram? Subscribe to @CatBirdBot to receive free lineart, art updates and
 more!
I currently get to comic pages when I find the time, which is unfortunately not often! :( When I reach this goal, I will be able to dedicate one day a week towards NOTHING BUT writing and drawing out the stories I want to share with you.
1 of 2
Recent posts by Zhivago
By becoming a patron, you'll instantly unlock access to 188 exclusive posts
By becoming a patron, you'll instantly unlock access to 188 exclusive posts