zigmenthotep
is creating bizarre art, absurd comics, and obscure media reviews
Select a membership level
Fuchsia Jelly
As a Fuchsia Jelly supporter you will receive:
The gratitude of an eccentric internet cartoonist.
One exclusive "fun thing" each month
Unlock the title "Patron of the Arts."
I'll think you're kinda rad.
Vargouille
As a Vargouille supporter you will receive:
High resolution art downloads.
Early access (up to 1 week or more) to videos.
I'll think you're pretty rad.
The Fightin' Flail Snails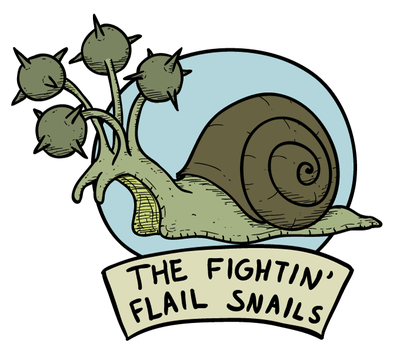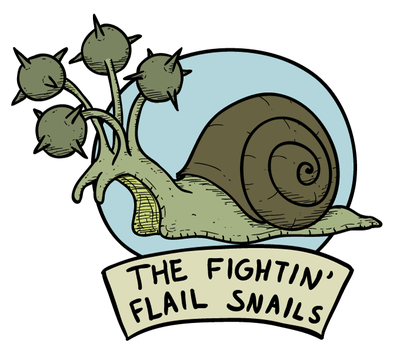 As a Flail Snail supporter you will receive:
Acknowledgement in videos.
WIPs and process images.
PDF downloads of books I put out.
Access to archived live streams. 
I'll think you're remarkably rad. 
About zigmenthotep
Greetings people of the internet!
Welcome to my Patreon, where I ask you to give money to some weirdo on the Internet in the support of the creation of content. Think of it like tipping a street performer, except that you get to choose when and where you enjoy the content.
But who am I? Well really, who are any of us, man?
Okay, philosophical debate about the concept of self aside, I am Z Gosck: Eccentric web cartoonist, musician, tabletop game designer, and maker of videos for the YouTube. Yes, that is an impressive number of skills for one person, and yes, it does have a negative impact on my social life.
Of course doing all these things is hard work, time-consuming, costly, and generally not incredibly lucrative. But that's where you come in, yes you fine denizen of the Internet, by making a small—or large—monthly donation, you provide not only financial support, but also much needed encouragement. Which will help me be more able/motivated to create more art, therefor increasing the amount of art in the world—which my crack team of imaginary sociologists assure me is a good thing.
"But what's in it for me" you ask? A shrewd question, I like that. Well check out the various membership tiers to see all the lovely rewards you can get, like exclusive content, early access to non-exclusive content, and access to things you would normally need to pay for individually.
By becoming a patron, you'll instantly unlock access to 154 exclusive posts
By becoming a patron, you'll instantly unlock access to 154 exclusive posts
Recent posts by zigmenthotep
How it works
Get started in 2 minutes