Tosh Le
is creating Dungeons and Dragons Related Material
Select a membership level
Lost Mine of Phandelver
As the first hardcover released, this is the first level I have! It's pretty much just a big thank-you for everything I've done.
Hoard of the Dragon Queen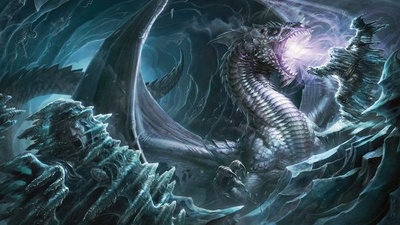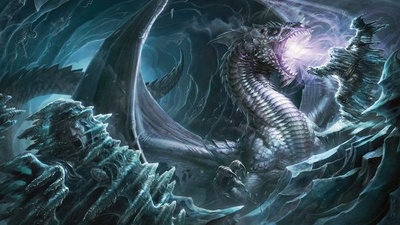 As the second hardcover released, this is the second level I have! It's pretty much just an even greater thank-you for everything I've done (also it's a copy and paste job from the first level, sue me [actually please don't]).
As a reward for the thank you, I'll totally let you vote on whatever hardcover (or what part of a hardcover) I should do whenever I'm not working on one.
Rise of Tiamat
Wow, giving me five bucks a month? That's like saying I'm half of a standard Netflix membership. Anyway, this is a huge donation and if you choose to pick this, I'd be honored.

If you pick this option, I will run a game for you of your choice (admittedly this would probably have to be over Roll20, as I can't really fly out to see you) if we can make schedules work! Also, you get voting rights (even if you're underage or not an American citizen)!

About Tosh Le
Hey, so I'm Tosh, or zingbobco000, and I want your money!
Just kidding, I made this entirely because several people have offered to pay me for stuff, and I honestly had no way of accepting that payment. Therefore, I figured why not make something that's designed for a creator to be able to accept payments for their work? So, what exactly do I do?
I run Dungeons and Dragons games, D&D is an incredibly nerdy game, but hey, in the new pop culture nerdy is good, right? Anyway, I'm a Dungeon Master in several campaigns, and I've been running for... wow, nearly eleven years at this point. I also am a big fan of balance in my campaigns, designing encounters so that the party eventually wins, but there is most certainly a touch of danger in everything they do.
So, I'll be making scaling documents for hardcover adventures. I'll be producing these things for free, but if you want to help out, well, that's why I made this patreon!
I'll also be writing session reports and (maybe later) general comments about the game as a whole, which can be found on my
blog
and my 
homebrewery
(you can also support my blog and homebrewery through this patreon).
Also, everything I make is accessible for free, I make it for the viewers after all. Therefore here are the links to my finished works.
Lost Mines of Phandelver

Hoard of the Dragon Queen

Rise of Tiamat
The Sunless Citadel
The Forge of Fury
The Hidden Shrine of Tamoachan
White Plume Mountain
Dead in Thay
Against the Giants
Tomb of Horrors
Waterdeep: Dragon Heist
or 
here
for the beta version

Season 8 Magic Item Document
Cellar of Death
Ruins of Matolo
Heart of the Wild
Ruins of Hisari
The Risen Mists
Baldur's Gate: Descent into Avernus
Also if you want updates about my games and just a general community about D&D to hang out in, you can visit my 
discord
.
When I reach $50 a month, I'll upload all of my session reports the day after they happen (barring some crazy life event), and I'll do my best to upload at least one "musing" per month.
2 of 5
By becoming a patron, you'll instantly unlock access to 8 exclusive posts
By becoming a patron, you'll instantly unlock access to 8 exclusive posts
How it works
Get started in 2 minutes