I'm Jon Ross, and I'm a digital illustrator. 3D renders, 2D painting, and large amounts of perseverance and attention to detail come together in the form of illustrations depicting rockets in flight, spacecraft in the blackness of space, and more.
SpaceX Falcon 9 Booster landing on a droneship in the Atlantic Ocean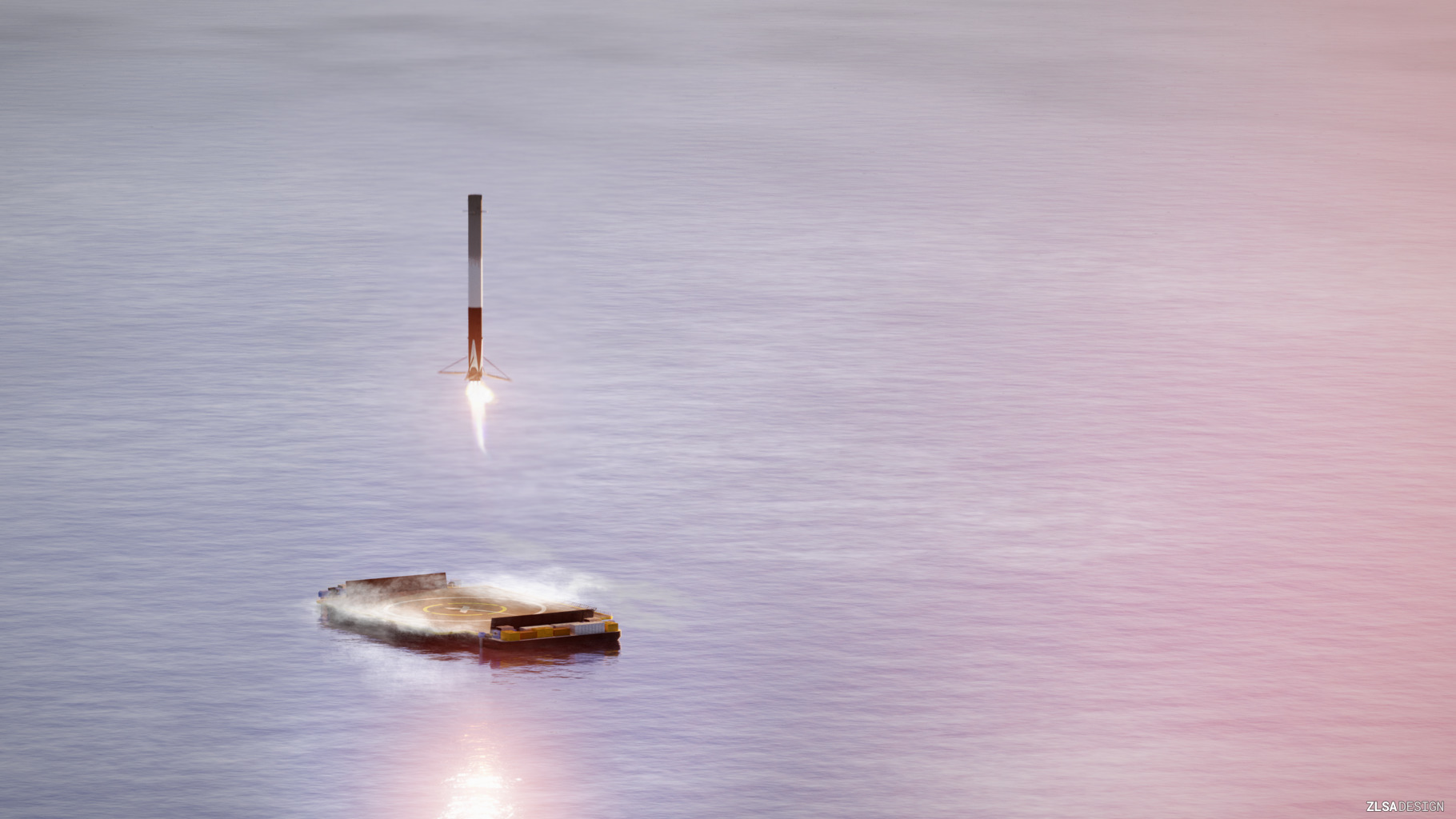 I truly enjoy illustrating awesomely cool stuff. That's actually how I first got interested in SpaceX; I stumbled upon the "SpaceX Reuse" video, showing a Falcon 9 v1.0 with full propulsive reuse. I watched CASSIOPE live, and I was instantly hooked. I haven't missed a SpaceX launch webcast since.
My goal is to invoke the same sense of awe in you. The feeling that we, as humanity, can accomplish tasks which were said to be impossible.
A stable source of income, however small, gives me the opportunity to try new things that I can't currently do, such as animations and videos. That's where you come in: by helping me cover the costs of a renderfarm, you can directly help me create more illustrations and art.
Details
My target is to produce one high-quality illustration per month, and I'm hoping to be producing two per month by Q4 2017. I'm not currently able to produce videos, but I'll do so once I have the budget for a renderfarm. My models are (mostly) animation-ready, and I've made animations in the past; all I need now is the processing power.
Thank you for helping; I'll see you on Mars.
The Heart of Gold, SpaceX's future Mars spacecraft, performs its Trans-Mars Injection burn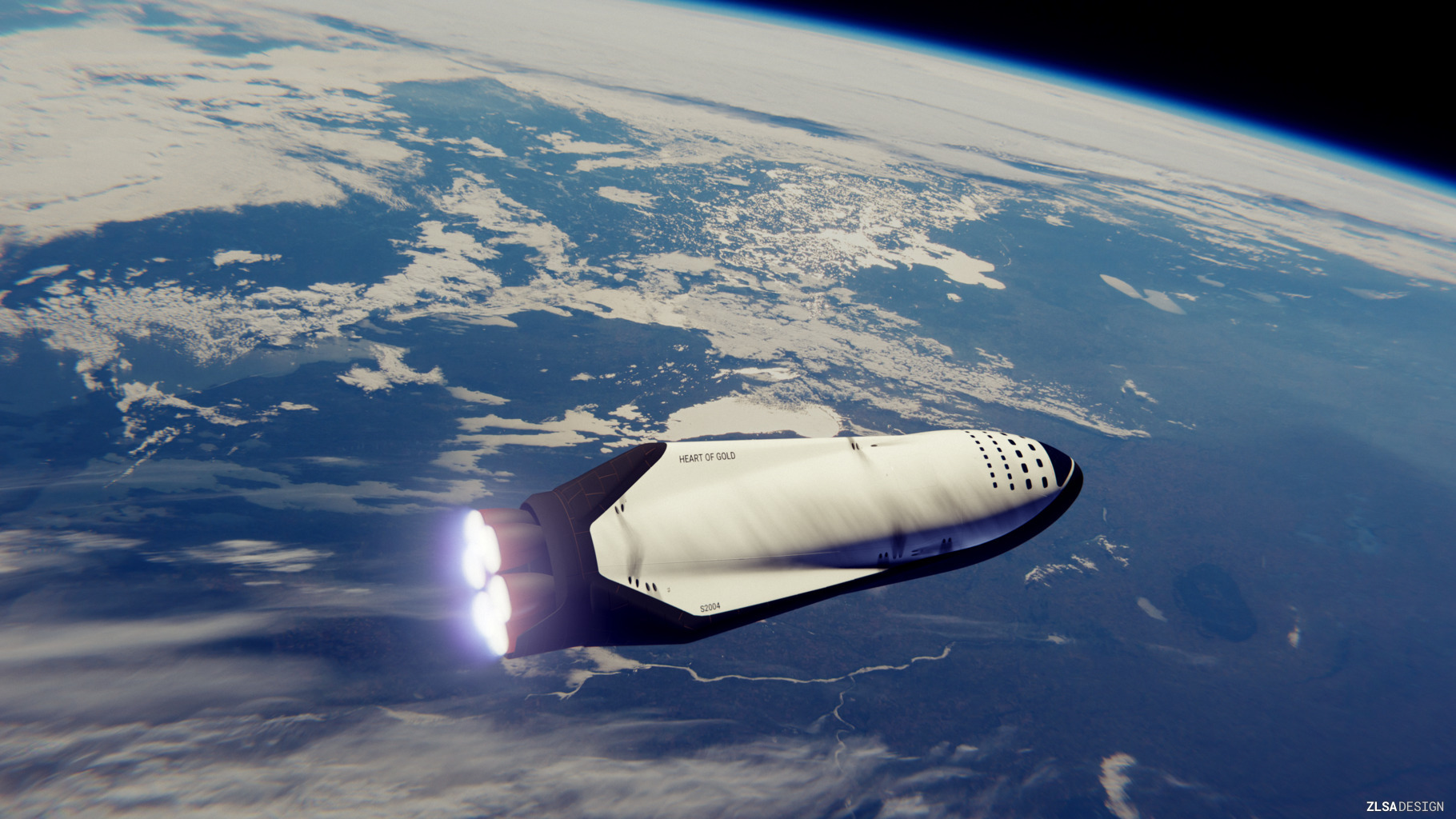 If you'd like to see more of my illustrations, check out 
my website
.