Althaea
is creating articles, books, & courses about Witchcraft & Animism
Select a membership level
Winding Witch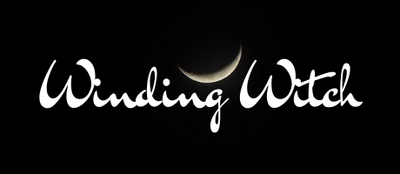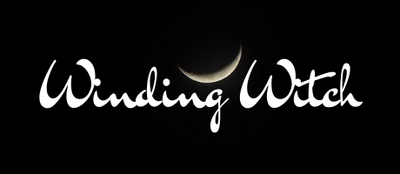 Get full access to The Winding Way community, a thriving community of toothy animist witches, focused on being in right relationship and living our spiritual practices. You'll have access to a variety of exclusive live chats, including a Witchcraft Q&A, Beginner Friendly Polytheist Chat, Divination Swap, and Polytheist Support Group.

Includes Discord benefits
Witch Ally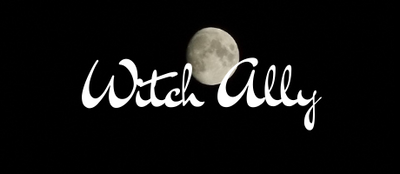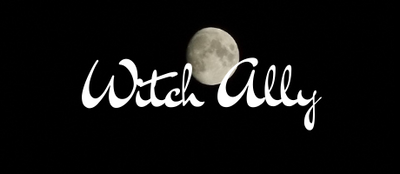 ~Summer Book Club & Fall Intensives!~

Plus, get access to exclusive monthly witchcraft courses! Vote for the topic of each month's course, then enjoy accessible lessons held in a live chat environment (for real time answers to your questions). Transcript of lessons available after chat.

You'll also receive full access to The Winding Way community and a variety of exclusive live chats, including a Witchcraft Q&A, Beginner Friendly Polytheist Chat, Divination Swap, and Polytheist Support Group.

Includes Discord benefits
Wildling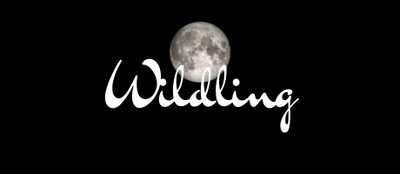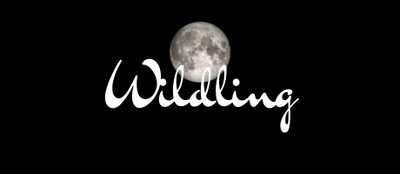 Take all full size witchcraft courses, one at a time, at no extra cost for the duration of your patronage! Plus, get access to the Summer Book Club and Fall Intensives.


You'll also get access to the patron-exclusive monthly witchcraft course, full access to The Winding Way community, a Witchcraft Q&A, Beginner Friendly Polytheist Chat, Divination Swap, and Polytheist Support Group.


Includes Discord benefits
About Althaea
My name is Althaea Sebastiani and I'm a spirit led small "t" trad witch with 25 years of practice under my belt. I've been publicly writing about witchcraft and Paganism since 2010 and my message has remained constant throughout this time. I'm not the witch who's going to hold your hand and tell you you're pretty. I'm not going to fluff your ego and accept your excuses because I know you're capable of better. If you want to deepen your practice, to be a more effective and self-reliant witch, and to strengthen your relationship with the Land, spirits, and Gods, I want to help you however I can.

To that end, I provide intense divination services via throwing the bones, have produced 100+ articles, have written 13 hands-on courses, have published three books, and have more books and courses on the way.

Your support provides me with a consistent income that allows me to scale back on my freelance writing clients and focus more heavily on helping people navigate the interlap between their spiritual and everyday lives, take their witchcraft deeper, and become more effective witches.

How I began Writing and Why
At the end of 2010, my husband and I created a website called The Tarot Witch. It was a small attempt to combat the growing mountain of misinformation concerning witchcraft and Paganism with weekly and, later, bi-monthly articles. Around that same time, I started blogging, sharing glimpses into my personal practice, as well as sharing with you my and my husband's experiences in raising our children Pagan and as witches and how we function as a family coven (or local family cultus if you want to get technical…)

When The Tarot Witch was later shut down in 2012, the numerous articles were moved to my blog and I continued to write the bi-monthly articles as a continued effort to provide sincere and experienced based information that others could use to, hopefully, deepen their understanding of why they did things a particular way in order to strengthen their practice. I continued to write through multiple pregnancies, while juggling going to school full time and working full time, while being homeless, and even while living in the middle of the wilderness in New Mexico without power or internet.

It's never been about the money, which is why my website has always been ad-free and I've never once pushed affiliate links or products even when I really, really could have used the money. I write because I am compelled to, and I write about witchcraft because after so many years of practice I cannot imagine my life without it. The support and feedback I've gotten from you, my treasured readers, keeps me motivated and is the entire reason I made the push to start writing books and have now managed to write 13 courses on witchcraft in just 4 years.

Where the Money Goes
Pledges are used to cover the costs of hosting my website and sending monthly newsletters. This supports the writing that I am currently and have been doing for 12 years. From there, pledges will be used to defer my meager living costs, allowing my family to continue to enjoy our wandery, wilderness lifestyle, and for me to devote my writing time to turning out more consistent content for you rather than focusing on writing for clients.

There is no way for me to accurately convey how much every pledge means to me. I can only hope that the higher quantity of work that I'm able to produce thanks to your help serves to help people deepen their practices and to do more witchcraft when they may have otherwise made excuses.

How Patreon Works
Patreon enables creators like me to receive predictable income each month by providing a place for fans (you) to receive extra content and exclusive rewards in exchange for a small pledge. That pledge provides a predictable income that relieves some of the stress of freelance life and allows me to focus more consistently on writing on the topics that we both love. In exchange, and depending upon how much you pledge, you will receive exclusive witchcraft courses, digital copies of my self published books, access to full-size courses, and membership to my private witch community filled with toothy witches who are just as ready to discuss the deep side of witchcraft as they are to joke around and support each other through challenges in our everyday lives and spirituality. All of this is just a small way for me to show my endless appreciation for your support and encouragement.

Patreon charges immediately when you first pledge and then at the 1st of the month thereafter. You are able to pledge any dollar amount you wish, however, to get the rewards associated with any tier, you must pledge at least the amount of the desired reward tier (i.e, you can pledge $15 and be at the $10 reward tier or pledge $30 and be at the $20 tier, for example). If you wish to make a one-time pledge, you can pause or cancel your pledge once the charge has gone through and Patreon will no longer take payments. Please reach out to me if you have any questions on how Patreon works or if you're interested in others ways to support my work.

Become a patron to
Unlock 235 exclusive posts
Connect via private message
How it works
Get started in 2 minutes