Apache Gaming
is creating Gaming Videos for Youtube and Twitch
Select a membership level
Thrall (Tier 0)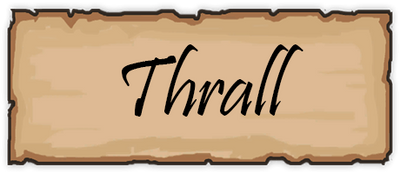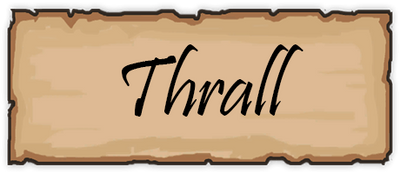 AdBlock Absolution
Feel free to use AdBlock on YouTube and Twitch without fear of damaging my monetisation figures. Your support for the work that I do is greatly appreciated.
Hall of Patrons Admission
Within every game that offers the ability to, I will honour my Patrons by constructing, or dedicating a space for my Patrons. The Hall of Patrons will be an on-going project throughout each series, and revisited many times to be updated with new names. Inactive patrons will still be honoured for as long as the season lasts. There will also be a Hall of Patrons page on my website, where you will all be honoured.

Exclusive Patron Only Content
On my patreon feed, I will be posting exclusive content, including behind the scenes footage, polls, screenshots, blooper reels, Q&As, and more.
⠀

Includes Discord benefits
Hall of Patrons Admission
Huskarl (Tier 1)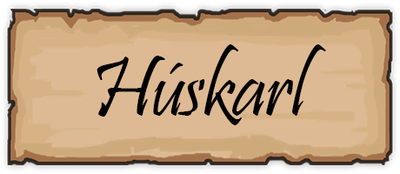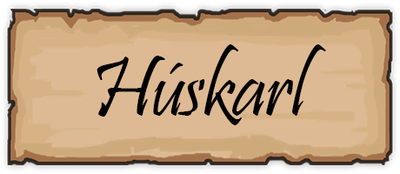 All Previous Tier Perks
All levels of support stack on top of each other, so whichever level of support you sign up to, you also receive the benefits from all lower levels.

Patreon Name Pool
Within games that allow you to give things custom names, I will use the Patron Name Pool. You could be a vampire dwarf in Dwarf Fortress, a city that ends up getting sacked in Civilisation, an epic dinosaur in ARK, a space system in Stellaris, or a cavalier that ends up going insane in Darkest Dungeon. This is an opt out perk, and you can remove your name from the pool at any time. The only exclusion to this perk is if your name goes against my Content Commitment Guidelines.
⠀
Includes Discord benefits
Hall of Patrons Admission
About Apache Gaming
WHO IS APACHE?

Hello World

It seems like an appropriate start. I am Apache. I live in the UK, and for the last 20 or so years, I have been involved in computing and technology in some way or another, both as a hobbyist, and as a professional. I came out of a career in Systems Administration to go to university, and graduated in 2014 with a First with Honours in Computer Network Technology. I have been programming since I was around 5 years old (starting on a BBC Micro, in BASIC), and now work heavily with .NET Framework in C#.

"But, what about gaming?", I hear you cry. Well, my pathway into gaming started by writing my own games as a child. Then, as a teenager, I found DOOM2: Hell on Earth, Settlers, and Command and Conquer. I started making new maps for DOOM, with custom .WAD files, but once the Unreal Engine was started to be used for FPS games, I fell out with the genre, preferring RTS, and Open World Survival games. I love the mechanics behind the games, and try to support the modding community of the games I play.

While in university, I started watching YouTubers, firstly as a form of procrastination, but later as an alternative to traditional TV series. I would binge watch series after series, and I would often get the games, and try out new ways of doing what was in the videos I had watched. Was there a more efficient way to do that? How could you do this in that game? The epitome of this came with Scrap Mechanic, when even walking into town; my mind would be filled with bearings, and pipes. I downloaded the game, struggled through the lag, and within a few hours, I had perfected the use of miniaturised logic gates, and made an LCD panel to display a countdown timer. When I came to record this as a series however, single block, programmable logic gates had been added to the game in an update, rendering all my hard work redundant. Such is life.

So, fast-forward to 2016. It had been a hell of a year. In 14 months, I lost six people very close to me, including my father, three grandparents, and one of my best friends from childhood whom I used to play multi-player, postal Settlers II with, sending floppy disks to each other with the save file, so we could take our turns. But the last straw was losing contact with my closest, and most dearly loved friend in the world. I needed to keep busy, active, and productive. I felt an urge to create, and try something new. I wanted to turn my childhood nickname into a brand, that I could spill my mind into in a positive way. If the last few years has taught me anything, it is that life is too precious to waste. My content will be a part of my legacy, and I want you all to enjoy it. I hope you do. I spent my inheritance on a top of the range gaming and development rig, and lived up to the phrase, "All the gear, and no idea". Over time, I've settled into a way of creating content that I enjoy.

I'm unashamedly, a geek. There are two sides to my geekery... gaming, and development. Gaming wise, I love High Fantasy, Sci-Fi, and any kind of Adventure and RPG game. I'm really not one for FPS games, as the one thing I don't really like in gaming is PvP. I'm a hoarder, and an achievement tracker, and I like to try to get the most out of each game I play. Development wise, I'm a .NET backend developer, working mainly with Entity Framework and MEF, in C#. If that went totally over your head, don't worry. My development videos will focus mainly on practices and techniques, teaching you how to write code properly.

WHY SUPPORT ME?

This is a very difficult question to answer. I suppose, as a way of showing appreciation for my work. I spend a lot of time making content for people, and being a member of my patron community, you will be able to have a say in what content gets created. I try to do things differently, and explain things in a way that sinks in. For gaming videos, I like to build, explore, and roleplay. For development videos, I like to teach. If there's something you want to see, or learn, showing support via Patreon is the best way to do that.

OTHER WAYS TO SUPPORT ME

The easiest way to support me, is to subscribe to my YouTube channel, watch my videos, "like" the videos, and join in with the comments. I cannot stress enough how much support this gives. If you like my work, this is some of the best support you can give.

You can also support me by purchasing something from my Amazon Wishlist. I have tried to select a range of products that would directly help me to produce better content, at a range of prices suitable for all.


Milestone: My First Patron

Thank you for supporting the channel, and making all the effort I'm doing worthwhile. My first Patron will receive special recognition, with a permanent Statue of Honour, within the Hall of Patrons.

1 of 6
Become a patron to
Connect via private message
Recent posts by Apache Gaming
How it works
Get started in 2 minutes