Justina Bohemian
Creating Youtube Vids, Grimoire Resources, Private Community for Witchies
Select a membership level
Printable/Multimedia Library + Vid Cred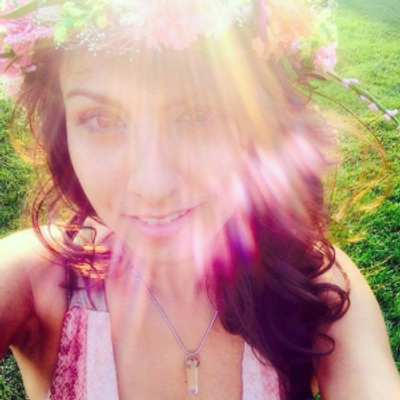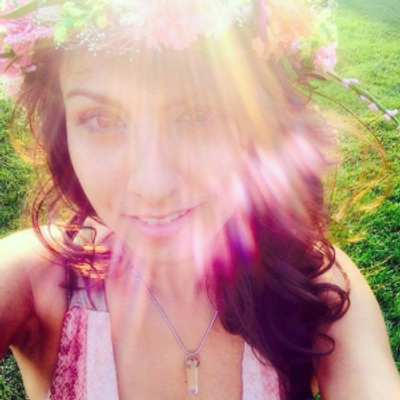 You're OFFICIALLY a patron and will receive one very thankful virtual hug. In appreciation of your support, your name will be listed in my end credits for all of my upcoming videos!
Also, you'll have access to my complete Printables and Multimedia Library via my Patron only blog feed! This includes but is not limited to: 
Book of Shadows Pages for each Sabbat and other info & correspondence Pages
Apothecary Jar Labels for each season
Sticker sheets
Coloring Pages
Sneak Peek into my Journals/Sketchbooks
Other correspondences and informational sheets
Mini Magickal Digital Courses & Activities
Podcasts
Tarot forecasts
and MORE!
Magickal Moon Private Facebook Community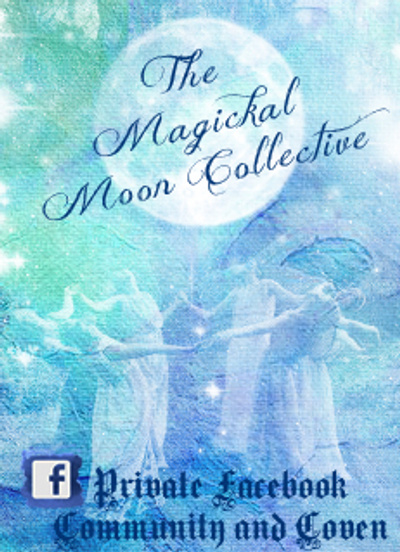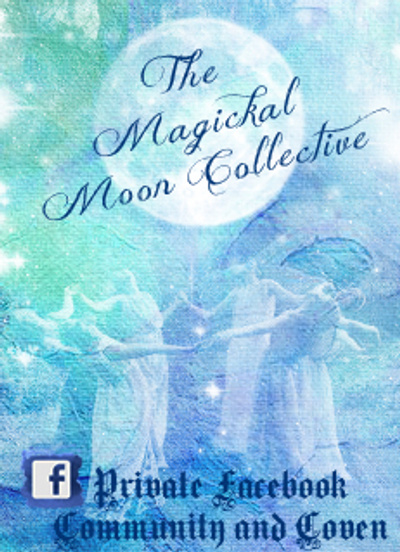 Do you long to connect with a group of likeminded magickal witchy-poos who you can engage with on a daily basis, dive into your spiritual studies and increase your own inner power?
This tier grants you access into my Private Facebook Community where we discuss a variety of magickal topics including but not limited to Tarot & Divination, Manifestation, Gardening & Nature, Moon Magick, Herbology, Fairies, Kitchen Witching and Magickal Recipes, Magickal Arts n Crafts Projects, The Wheel of the Year, and MORE! We are also not above posting silly witchy memes, and keep eachother laughing on a daily basis!
In this group you will have access to:
Educational workshops in various kinds of magick (taught by me, and our members)
The opportunity for you to present your own magick related workshop to our group! If you have an idea for a workshop, I will provide you the platform to present it to our growing group of magickal members! 
Various magickal resources provided by our group members
The opportunity to join in penpal/magickal goodie exchanges with our members.
The opportunity to co-host events & podcasts with me :-)
Publishing opportunities in our zines, blog features on my site, and more!
Participating in polls, watch parties, engaging discussion
OH, this is plus all previous rewards :-)
Bonus Video Access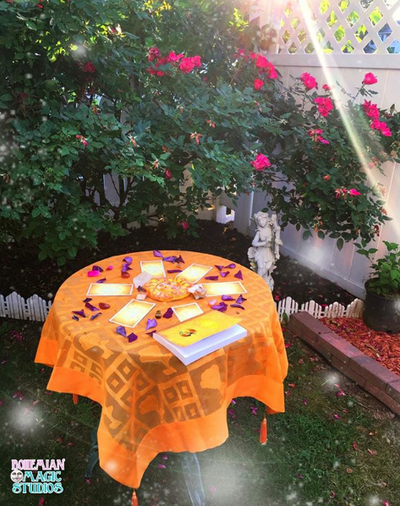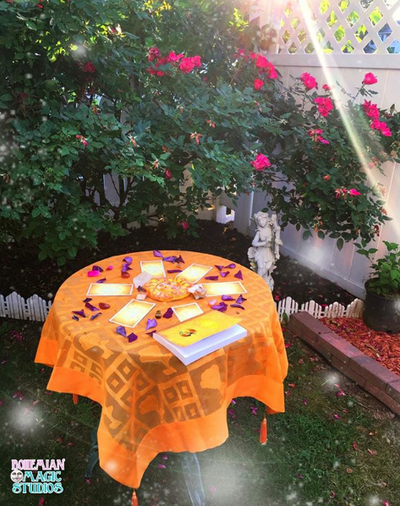 You'll receive access to an unlisted video for your eyes only! These videos may include bloopers, behind the scenes footage, old home videos, other creative art videos produced by yours truly... plus all previous rewards.
About Justina Bohemian
Hello My Magickal Beings!
I am Justina Bohemian and welcome to my Patreon Page!
WHAT IS BOHEMIAN MAGIC STUDIOS?
Some of you might know me from my
YouTube Page Bohemian Magic Studios
. If not, allow me to introduce myself. HI! I'm Justina and welcome to my little dwelling better know as Bohemian Magic Studios where I create whimsical treasures, make up my own recipes, study herbs, crystals, experiment with essential oils, learn the tarot, and more! Here, you'll find an avenue through which I could share my knowledge of the magickal realm, while I still learning simultaneously, myself. I also love to share my favorite books and movies that whisk my imagination away to far away mystical places!
Aside from all of these magickal hobbies, I also fell in love with filmmaking and video editing, because I'm an asshole and I love torture myself (insert arm swing and *wink* here) :-)
So why did I make my Patreon Page, you ask?
Well, as a creator, it takes me a LOT of time and effort from the start of every video idea I have, from the time I get the idea, right up until it gets to your eyes via YouTube.
With patreon funding I could:
-Replace the small wage I'm making at 2 of my part time jobs combined so I can focus on bringing you guys great content FULL TIME!
- Keep my websites running! Cuz that shit ain't cheap! And it takes a lot of time! Have you ever fallen down the Wordpress Rabbit Hole? That shit's mad deep.
- Invest in better camera equipment. I'd love for my video and sound quality to be top notch for you guys so it doesn't look and sound like it was shot on a potato from 1995. iPhone ain't bad, but hey, I'm dreaming big here!
- I can also invest in lighting kits, because right now my light is the sun, and sometimes my vampire ass wants to shoot at night. Insomnia will literally be the death of me.
- Oh and I'd be able to churn out videos on a strict schedule and not sporadically because I'm trying to find the time to work between my other paying gigs.
- I could afford to do more bigger and better giveaways!
The money raised for the giveaways can afford me the materials to create said giveaways, because all of them will be made by yours truly :-). It can even help me afford to throw some essential oils or other goodies (books or Tarot decks) into the mix! If you are not following me on my Instagram, I am starting to get into the giveaway game, so get on that so you can enter in my next one! INSTA-G GAME GROWING STRONG SON!
FOLLOW MY BOHEMIAN MAGIC INSTAGRAM FEED!

On top of moving on up with my visual aesthetic, there are also some additional things I am dying to do if I had some kind of income stream dedicated to making these ideas happen. Here are some of them which I'd love to implement:
- Courses and Workshops (Online and In Person for those local to me)
- Publish Cookbooks, Ebooks, Children's Books
- Tarot/Oracle Deck Design/Publication
- E-zine/Magazine Publication
- Podcasts
- The BIG dream for me would be to have a physical location for BMS where I could curate and consign pieces from magickal folk from all over the world. It would be an active open studio space where I can host all sorts of creative magickal events. I'd love to host workshops on tarot, oils, crystals, witchy arts and crafts, DIY bath and body products. I'd also love to have magickal gatherings - live music, open mics, drum circles, yoga and meditational full moon meetups. I want a space to be able to hold space for anyone who needs it.
$129.78 of $500
per month
With this amount, I can start hiring an assistant and outsource some tasks so I can scale my business, do less of the admin menial stuff, and focus more on creating! 
2 of 4
By becoming a patron, you'll instantly unlock access to 158 exclusive posts
By becoming a patron, you'll instantly unlock access to 158 exclusive posts
Recent posts by Justina Bohemian
How it works
Get started in 2 minutes