Brendon 'Wolf-Shield' Culliton
is creating Inspirational Conscious Media / Directing Paradigm Shift Central
Select a membership level
Shift Supporter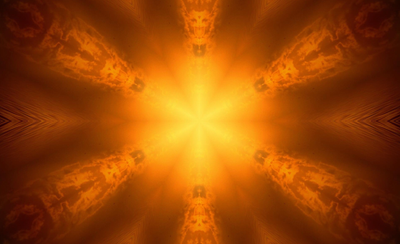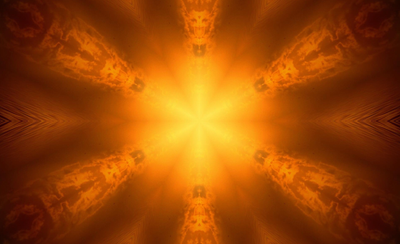 Leading Member Level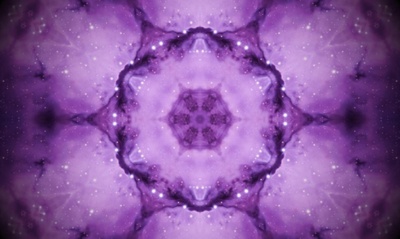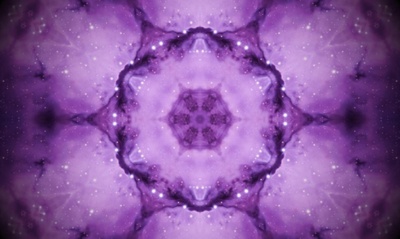 - Join ongoing Exclusive Community Events (Plus access to recordings)
- Join as a Leading Member within our Discord Server to connect with other creators and share your content and services
- Have direct messaging access to me as your Conscious Media Creation Coach (valued at $250+ a month)  
- Join on air for ongoing LIVE team podcasts and more to support you as a conscious creator
- Reusable 25% Off Discount for primary items at
www.ParadigmShiftCentral.com/shop
- Discount for art prints by Lacey @thepaperdruid
- Access to Secret Videos


Leading Member+ Level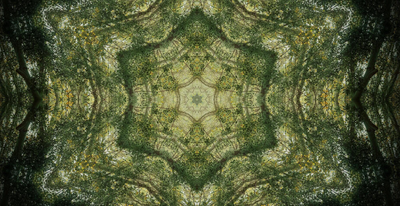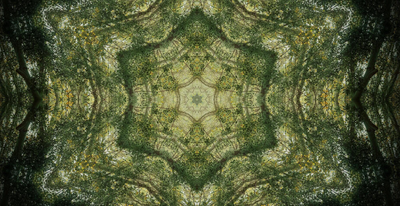 🔥GREAT VALUE 🔥
- Receive a quartz Light Guardian Crystal (I just ask that you pay shipping)
- Monthly 1 on 1 video session with me. Either for Inspirational Tarot or Conscious Media Coaching
- Join ongoing Exclusive Community Events (Plus access to recordings)
- Join as a Leading Member within our Discord Server to connect with other creators and share your content and services- Have direct messaging access to me as your Conscious Media Creation Coach (valued at $250+ a month) - Join on air for ongoing LIVE team podcasts and more to support you as a conscious creator
- Reusable 35% Off Discount for primary items at
www.ParadigmShiftCentral.com/shop
- Discount for art prints by Lacey @thepaperdruid- Access to Secret Videos
About Brendon 'Wolf-Shield' Culliton
Welcome fellow Paradigm Shifters!
My name is Brendon! I have been creating conscious media and supporting conscious community and fellow creators since 2009. This Patreon is created to bring together fellow amazing people passionate about helping shift consciousness and to support the work I do as a conscious media creator, community facilitator and director of Paradigm Shift Central - a global team of conscious creators, community leaders and spiritual seekers. PLUS the support we are building here is also supporting both myself and my partner (and fellow creator) Lacey and our baby that's on the way for April 2022!


Curious to check out Lacey's dream inspired art?
You can follow her IG: @thepaperdruid

When you join to support us on our Patreon you receive multiple benefits which in turn help support you on YOUR journey! Such as access to our members only community, exclusive private events, item discounts, coaching, 1 on 1 video sessions and more!

🔥Joining on Patreon at the $11USD/m Level gives you access to:
- Join an awesome team of Conscious Creators & Community Leaders
- Join Lacey and mine's bimonthly Dream Discussion Circle. Saturdays, 11am EST / 8am PST Or what works best for our schedule. (Recordings available.)
- Join ongoing Conscious Creators Collaboration Circles. 
- Join ongoing Spiritual Seekers Support Circles
- Join on air team podcast panel discussions. Alternating Thursdays, 8pm EST / 5pm EST. 
- Additional private community events such s Flowetry Workshops, Gratitude Circles, Conscious Creator Dojos, Team Parties etc.
- Recordings for Members only private events
- 25% Discount Code for items on my shop, such as Light Guardian Crystals, other rare crystal items, and Shift Buttons. Quest Item Shop
- Discount for art prints made by Lacey. (Lacey's IG: 
@thepaperdruid
)
- Private access to the Paradigm Shift Central Team Discord server as a Leading Member where you can connect with other conscious creators, promote your content & services, host events, level up as a creator, expand out to a wider community and much more.
- Direct message access to me as a Conscious Media Creation Coach
- Access to Secret Videos

🔥Joining on Patreon at the $33USD/m Level is the level with with THE BEST VALUE (other than the higher levels). In addition to everything above you ALSO receive: 

- A super awesome complimentary quartz Light Guardian Crystal that I hand make! (I just ask that you pay shipping if you wish to.)
- Additional monthly 1 on 1 video session with myself for either an Inspirational Tarot Reading or a Conscious Media Coaching session.
- Higher discount for items from my shop and Lacey's art prints.
*Additional Patreon levels are available above this one for those who are interested. At higher levels you can have more 1 on 1 sessions with me monthly (that you can also gift to others). receive a much higher discount codes for the Quest Item Shop AND high-tier Lemurian Quartz Light Guardian Crystal instead of a regular quartz one. The Lemurian quartz are much more rare.
________
That's basically all there is to know as a basic overview for our Patreon! If you are ready to join feel free to do so now!
NOTE: Contributions only process on the first of each month. So if you sign up today nothing will be processed on your payment until the first of the next month.
Everything else below is additional information about what I create and do for the community, and to help support you in your decision to join the Patreon.
________
If you have not already here are links for my content and to connect to and be involved with upcoming community events! The most important place to join is the Discord server for event updates and more content from community Leading Members. 
Team Discord Server
: 
https://tinyurl.com/ShiftDiscord
YouTube:
Skull Babylon
TikTok:
MysticSpiderman

Instagram:
Mystic Spiderman
/ 
Paradigm.Shift.Central
Twitch: MysticSpidermanTarot
Team Podcast on Spotify:
Paradigm Shift Radio

Main Website: https://www.paradigmshiftcentral.com
(Explore the main website for a really cool TikTok feed of our community members!)
Within Paradigm Shift Central we are a team of Captains amongst Captains. Leaders amongst Leaders. Light Guardians. Activating into our potential to help shift consciousness. It's more than just a team. It's a tribe, a family, a story...
______________________
Use this list below to see if joining my Patreon Membership is right for you if any of the following apply. 
You feel called to help shift consciousness and inspire others
You are a spiritual seeker and looking to be supported in a community of like-minded and like-hearted people
You are feeling called to step into your potential as a conscious media creator
You want to be around a team of other conscious media creators
You are passionate about topics related to spirituality, metaphysics, consciousness, etc
You are a good team player and value being able to create, contribute and learn along side other leaders and help lead by example within the bigger community.
You want to develop your skills on platforms such as TikTok, YouTube, Instagram, doing your own Live Broadcasts, facilitating intentional events, etc.
You potentially want to build your own community around the value you have to offer and even create your own Patreon to build your own regenerative income.
You enjoy my content, style of leadership, and wish to support the project and work along side me further and a dedicated team
You want to build a local Paradigm Shift Community where you are (organize meet-ups for local conscious discussions)
You are reading this right now
______________________
Testimonials
"Since joining Paradigm Shift Central a few months ago I have made some very deep connections with other heart-centered souls. Brendon is so supportive to each individual's pace and personality, which has sparked some deep reflection and growth in myself. I am grateful for the path Paradigm Shift Central is opening for me."
- Jessica Flash, Leading Member

"My 1-1 coaching session with Brendon provided more value and clarity in an hour then I've had in months. His knowledge, experience and insights are priceless and I am very grateful for the opportunity to be coached by him. He genuinely cares about your success and leaves you with inspired, actionable steps to propel you forward. Thank you so much, Brendon. I'm so excited to move forward with you in my corner."
- Demetria, Leading Member
"Brendon is a heart centred being with a passion for opening us up to the untapped potential within us all. This community is shifting consciousness worldwide and the ripple effect is mindblowing, our reality needs Paradigm Shift Central!"
- Becca, Leading Member

"Working with Brendon has really helped me step into my role role as a conscious creator. His insight, creativity and eagerness to help others goes a long way. I recommend him highly to anyone who is looking to build their brand and receive some additional support."
- Caitlin-Rose Sahara, Leading Member
______________________
Examples of My Work:
As a conscious media creator it is my goal to create content to help lead people back to the wisdom of their hearts, and inspire them to awaken to their potential to help make a difference in the world and assist with the shift in consciousness. I am very passionate about creating a variety of inspirational consciousness shifting media content. Over the years I have made 3 full length spiritual movies, done over hundreds of live team podcasts, guided meditations, various intentional events, lots of spiritual humour videos, lots of free hugs video, Mystic Spiderman videos, conscious poetry, conscious movie reviews, ongoing Live Team Tarot Readings, and so much more!
Millions of people have been inspired world wide by our community over the years. Our ripples have already made plenty of waves! I created this project because I know that it is very important for us as a community to come together and support and celebrate each other as leaders, and for the wider community to be able to see us doing so.
My purpose is that through all of the work I do it is helping create the paths and doors that lead people back to the wisdom of their own heart. To see more of the magic all around us, deepen our self awareness, awaken to our potential as better dreamers within the dream, increase our global impact, and live healthier more inspired and compassionate lives while inspiring others to do the same.
We are co-creating this story as we speak...
If you are brand new to my work - enjoy watching the variety of videos I have made to see more of what I do and the unique value and energy I bring to the community! Since 2020 most of my new content is on TikTok and live broadcast, so be sure to keep an eye out for new content!
Watch the full Journey to Lucidity Movies - Click Here.

There is so much more that I am excited to create both individually and in collaboration with other creators of the community such as you! The future of Paradigm Shift Central is accelerated by the support of Patreon members who help allow us to continue to strengthen our roots and extend our branches so that more people can connect to Paradigm Shift Central and be inspired.
We do what we do to help plant seeds. To build the team. 
We do what we do because ripples create waves...
Thank You!!
Thank you again for your contributions and being involved in all the ways you are!
Thank you for helping us help others! Please share my Patreon with your friends who you feel would be excited to connect with my work, the team, and support.
If you prefer not to do a monthly contribution but would still like to support with a single donation then please do so through 
www.paypal.me/BrendonCulliton
Your support today is helping change the future of tomorrow.
The Shift is Us.
0N3 L0V3
- Brendon
This is our goal to reach ASAP before the baby arrives in April! Doing so will help ensure Lacey and I are fully supported for the future ahead and to continue to focus on organizing things for the conscious community, making videos, hosting awesome events and managing media projects. This is our heart song. Thank you for making it possible!

1 of 1
Become a patron to
Unlock 71 exclusive posts
Get discounts to an online store
Connect via private message
Recent posts by Brendon 'Wolf-Shield' Culliton
How it works
Get started in 2 minutes