Duncan Shadow
Creating digital sculpts for 3d printing
Select a membership level
Thanks for your support (Adept)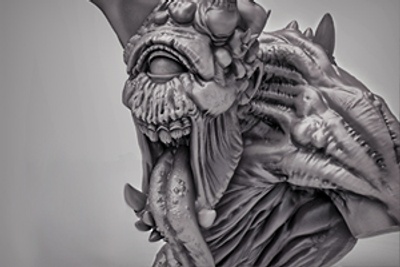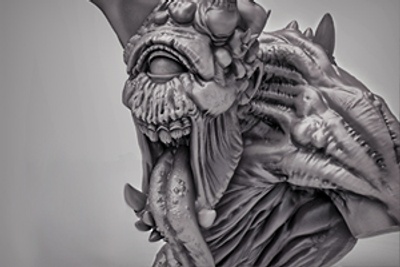 Thank you for your support.
Join my community of patrons 
Connect with other patrons.
You just want to help support what I do 
Fighter Level
Limited (208 remaining)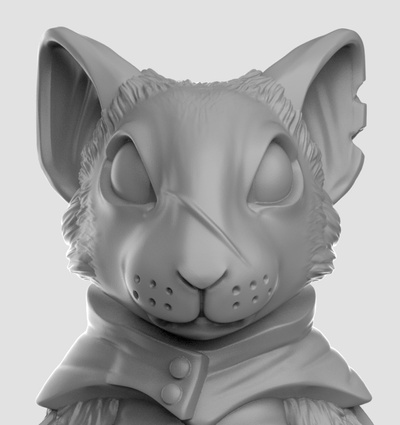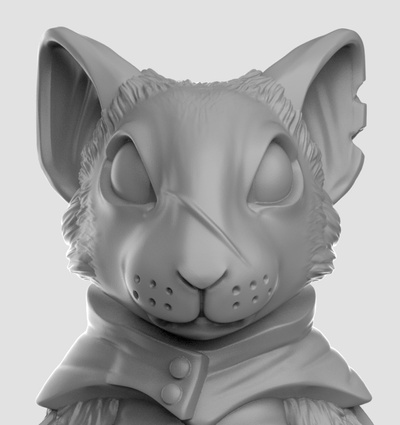 Massive thank you!
You will receive everything from the first tier, plus


You will get access to the set of miniatures I release each month.
You will get 50% off of my web store 
Paladin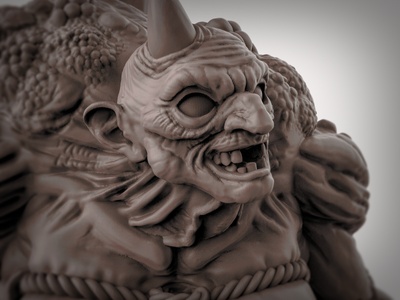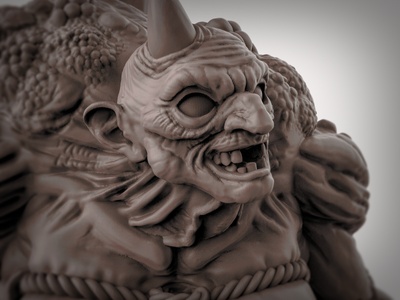 Mega supporter for those who just want to give more 
You will get everything from the Fighter tier 
This level is for those who would like to add a little extra support for what I do 


 You will get access to the set of miniatures I release each month.
You will get 50% off of my web store 
About Duncan Shadow
Building Worlds together
I'm a digital artist and super passionate about sculpting, as well as DnD and tabletop wargames.  
Each month I release 3d printable files for my Patrons to print on their home 3d printers.
So if you want to print cool new figures for your tabletop games or treat your DnD group to terrifying creatures this would be the Patreon for you to support. 
Why am I doing a Patreon?
Doing a Patreon has allow me to spend more time producing sculpts directly for the fans of my work as well as allowing me more direct interaction with my supporters. 
What will I be getting?
 (Paladin Tier) 
Each month I release a set of sculpts all coming with  pre supported options. As soon as your payment goes through you will have access to that month as well as future months releases (as long as you continue supporting) 
All files are sent out via MMF at the beginning of each month for easy storage, as well as downloadable links
Join my community of patrons so we can build our worlds together
Additionally each month you will get images, WIP shots.
I also give Patrons a 50% off discount code for my MyMiniFactory store 
The types of sculpts I will be producing will be war/roleplay games miniatures. I will be sculpting mostly fantasy creatures and characters compatible with D&D 3.5, 5th ed and Pathfinder, (plus other popular table top games) 
September release
You can check out what people have got in the past on my Facebook and Instagram pages links bellow
https://www.instagram.com/duncan_shadow_louca/
www.facebook.com/shadowminiatures
My website 

https://www.duncanshadow.com/

MyMiniFactory store
www.myminifactory.com/users/DuncanShadow

When will I be billed?
As soon as you sign up you will be charged for the amount dependent on the tier you choose, and after that you will be billed at the beginning of each month. 
How will I get my files?
At the beginning of each month after people's payments have gone through I will post a Sync link with the files in, I also post a google drive link so people have the option. The link will be active for that month.
I also send out everyone's files via MyMiniFactory so you can download them from there at your leisure
MyMiniFactory are a file distribution platform designed for the 3d printing communitty and a great way to store all of your files in one place  
Additional information on tiers:
The files provided are all for non commercial, personal use only and are not to be redistributed or used for financial gain.-the exception to this is the merchant tier please see below-
Merchant tier 

The Merchant tier allows you to sell 3d prints of my sculpts for profit. This doesn't allow moulds to be made for mass production of casts. You can sell prints of any of the sculpts released via Patreon, Gumroad or that are on my website,
www.duncanshadow.com.
As long as you are signed up for this tier you can sell prints of my work, if at any time you want to stop you can just cancel your Patreon support. I reserve the right to remove supporters from this tier at my own discretion. Part of the agreement also includes that you will whenever you're posting on your website, or on social media etc will credit me (Duncan Shadow Louca) as the sculptor and creator of the work. I would also appreciate it if from time to time you would post a link to my facebook or patreon page :)     
And finally thank you
I want to thank you all for your support, patrons or casual browsers. It means the world to me that you would consider parting with some of your hard earned cash to help me do what I love, sculpt for you guys.
If you can't afford to become a Patron then that's fine any support you can offer is gratefully received, whether in words of encouragement, sharing my social media pages, or sending me images of sculpts of mine you have printed.
Lots of thanks Duncan   
By becoming a patron, you'll instantly unlock access to 444 exclusive posts
By becoming a patron, you'll instantly unlock access to 444 exclusive posts
Recent posts by Duncan Shadow
How it works
Get started in 2 minutes