Evan
is creating British VS American Videos
Select a membership level
Cactus Crew
Access to my patron-only stream
Have a say in what videos I make! Vote on which topics get included in videos and recommend future videos!
Cool Cactus Crew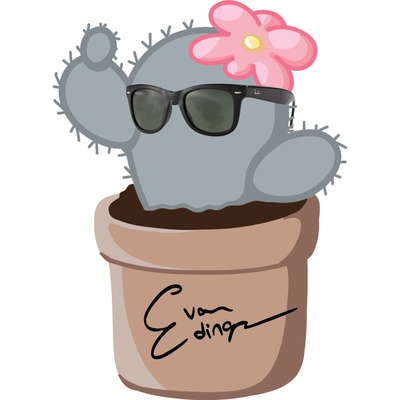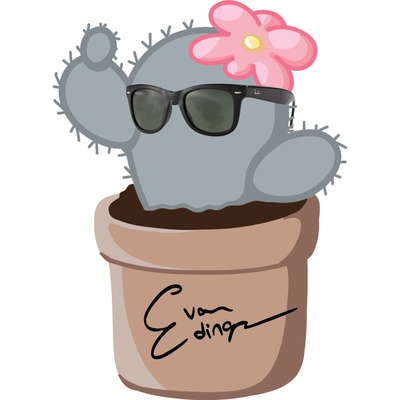 You like getting everything associated with the $1 tier, but help out twice as much. Go you!
About Evan
Who are you?
I'm Evan Edinger. I'm a YouTuber who specialises in puns, travel, and differences between cultures. 
youtube.com/Evan
What is this?
This is Patreon. It's the equivalent to an online tip jar. You can donate money every time I upload a video themed around cultural differences like my British VS American series and the like.
Why?
The more support I get for this series, the more stuff I can do with it! I'm really hoping to expand it to include a lot more cultures and creators! Just from saving up from patreon alone I was able to upgrade my kit twice in 5 years. You don't have to tip anything and I will still continue making new videos every Sunday with the occasional travel vlog on my second channel and any British VS American videos I'm able to create. Basically if you wish to support my decision to keep at this YouTube thing that I keep doing, you can! 
Yeah, but how many videos do you make?
I make new videos every Sunday, so that's roughly 4 every month. But in terms of how many British VS American videos I make a month... sometimes 1, sometimes 4, sometimes none. But I have a huge amount planned so I highly doubt they'll be a drought of those anytime soon.
Ooo okay sounds cool! Do I get anything out of it?
I'm going to start posting which British VS American style videos I have planned here and having patrons vote for which ones are made first. Also if you have an idea of a topic you think would be interesting, be sure to say so in my patron feed and we can make it happen! 
Very much a long shot, but I want to expand my series. I'd be paying for flights for YouTubers and such. Watch this space
2 of 2
By becoming a patron, you'll instantly unlock access to 372 exclusive posts
By becoming a patron, you'll instantly unlock access to 372 exclusive posts
How it works
Get started in 2 minutes