George Rottkamp
Creating Illustrations & Video Content!
Select a membership level
🦸🏽‍♂️ Wingman 🦸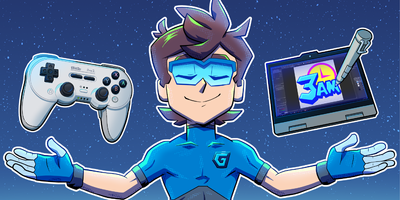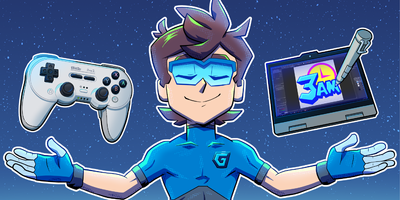 Nice save fellow hero! Posts are not locked, so contribute however much or little you want. Supporting me will DIRECTLY help me continue to create content, art, and maintain our loving community. You are my hero and your generosity means the world to me!
Includes Discord benefits
Access to fully finished works on the Patreon feed

Hero Hangout Discord access! Talk art, games, life, etc!
About George Rottkamp
Welcome fellow heroes! I am
George Rottkamp
also known as
GeoTheHero
. I am an Illustrator and Digital Artist with a desire to foster positivity and good vibes! Charitable heroes can use this page to pledge to strengthen my career, and push my content to new heights! You can also tip on my
Ko-fi page
!
What Content Are You Supporting?
Illustrations / Design - Much of what I learn is used to improve my overall content. I've spent many years pouring my heart and soul into client work ranging from Comic Strips and Rendering (CollegeHumor / Drawfee), Card Game Design (Venture Party), Character Creation, and Branding for content creators. I have many personal dream projects I'd like to have the freedom to tackle one day.


Videos Content -
You will also find me growing my community with video content! I hold weekly livestreams on 
Twitch
where I play action oriented video games, as well as create artwork for myself and commissions! On 
YouTube
I post videos of game previews, demos, and collaborations with other creators. While the channel is less about art, I like to put a lot of work into the look and feel of the assets! Expect me to gush about what I love, and not necessarily about what's popular!
How Does Your Patronage Aid Me?
Being an independent artist, sometimes life, part-time jobs, and unforeseen circumstances come out of left field. Having supportive heroes in your corner can really make a difference.


Any patron support will allow me to:
Purchase food & help pay important bills.
Help me upgrade equipment with reduced costs.
Experiment with new art techniques and programs.
Create illustrations & fan art that would usually be unpaid.
Create more passion projects, such as web comics and animation.
Improve stream, video assets, and Discord community for maximum enjoyment.
Any Other Reward Tiers?
For now, there is only one tier where you can give as much as you'd like to support my endeavors. Starting with a simple tier is a smart way to get my foot in the door.
Please let me know
your thoughts on specific rewards that you would like to see, and maybe one day we can make it happen! Of course, all of my loyal patrons will be notified if that were ever to occur.
Want To Commission Me?
If a continuous pledge is not your ideal way of support, feel free to
commission
me for Art & Design. Just shoot me an email at
[email protected]
so we can talk about your project goals. I create all manner of Characters, Comics, Storyboards, Stream Assets, Layouts, Logos, Branding, and much more!
Take a look through my portfolio
above to see what I'm made of.
My Continuing Mission!
I believe that we should all live our valuable lives trying to do what we love. Any pledges will help keep me pursuing my creative passions. So, thank you from the bottom of my heart for your generosity and support!
Much love, and I'll see you out there! <3
I'm in a new apartment!! BUT my office lacks polish and personality for recording. With your help I can:

🔊 Get acoustic foam to reduce echo/block sound
✨ Slightly decorate for viewing pleasure
🖥️ Get shelving or even upgrade my desk
2 of 3
Become a patron to
Connect via private message
Recent posts by George Rottkamp
How it works
Get started in 2 minutes