GlitchyPSI
is creating SM64 development, art, videos and other things
Select a membership level
Nanonaz
Thanks for your contribution!

This tier gives you a small shoutout at the end of my videos and a Donor role in my general Discord server.
Mininaz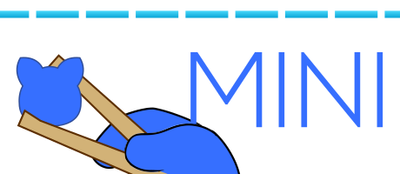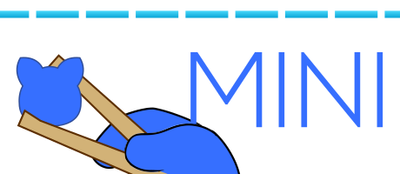 Oh, sweet~ 

The benefit from the previous tier gets amped to a better shoutout, and some commissions you ask for are discounted (as long as you are a patron)

You also get a few sneak peeks, channel and project wise.

You also get the Sparkling Donor role in my Discord server.* 
* This is manual.
Certain commissions discounted

Sneak peek rights (Lv. 1)
Porynaz (Naz)
Hi :)
The benefits from the previous tier
level up.
Your character/persona may* appear as video shoutout (drawn by me!) as well as in other section.
Leveled up sneak peeks include more secret stuff I may be working on and extra input on such.
You also get exclusive chat/devchat access for Project Comet.
You also get even more discount possibilities on commissions.
You also get the
Star Commando
role in
Project Comet (Plus extra color code slots in the cometspectrum Discord bot)
, the
Gleaming Donor
role in
Porynaz's //network/**,
and your name in the credits for some select services (Such as Discord bots).
* Must be an OC whose design is yours. You cannot claim somebody else's design as yours. Color codes are okay.

** This is manual. Project Comet roles are automatic.
Includes Discord benefits
Commission rights (Lv. 1)

Sneak peek rights (Lv. 2)

cometspectrum: More Color Code Slots

Name can appear in service credits
About GlitchyPSI
Name's GlitchyPSI. I am too many things for my own good.
I make 
videos
about many things, make 
art
in 
more 
than one 
place
, I have a 
webcomic
that updates
at least 2 times a month
, I am the current developer behind comet
spectrum
(SM64 color code database) and 
Mario64MovieMaker 3 (M64MM3)
, as well as several SM64 tool projects such as 
CometSPARK
(extended color code standard for SM64 characters),
CometCHAR
(SM64 binary character patcher)... and a bit more.
Patronage would greatly help me cover things such as server costs for comet
spectrum
, other services such as my Discord bots, equipment for my workstation and some living expenses whenever necessary.
I'm thinking of making Patron exclusive merch here as well so there's that...
But while that doesn't happen I think I'll start uploading some art in here and stuff like that.
Oh yeah... by becoming a patron you also get extra rights and discounts in commissions, yes? Good.
Become a patron to
Unlock 32 exclusive posts
Connect via private message
Recent posts by GlitchyPSI
How it works
Get started in 2 minutes