HighCraft Miniatures
is creating unique 3D Printable minis for RPG & Tabletop Games
Select a membership level
Early Bird
Limited (215 remaining)
Limited offer! 
Get a
Heavy Set
(double bundle) for a special price:
Two unique bundles every month
Welcome Box with 15 models
Throwback Set
Pre-supported files (Lychee & STL)
40% Discount on MMF
Discord benefits
Includes Discord benefits
Light Set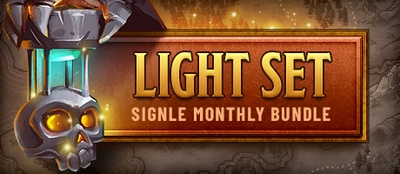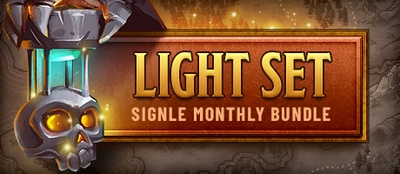 Get a
single
bundle of high-quality miniatures:
One unique bundle every month
Welcome Box with 15 models
Pre-supported files (Lychee & STL)
Heavy Set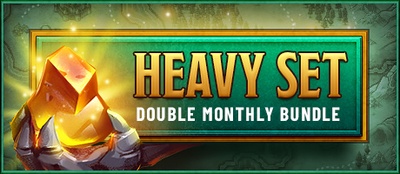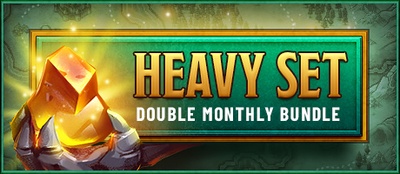 Get a double bundle of high-quality miniatures:


Two unique bundles every month
Welcome Box with 15 models
Throwback Set
Pre-supported files (Lychee & STL)
40% Discount on MMF
Discord benefits
Includes Discord benefits
About HighCraft Miniatures
Boost your 3D Printing & RPG experience!
Join in December and get 28 STL models:
➤ 

Welcome Box (11 minis, 4 bases) 
➤ Dec. Release (8 minis) - Dwarves & Goblins


➤

Throwback set (5 minis) - Story of Brogs




➤

 

5E Stat Blocks with unique art & content
➤
MMF Discount - 40% off on previous releases
Every model comes pre-supported, tested and ready to print!
Looking for new races and monsters for 5e or just want to boost your tabletop RPG? Join our Patreon and get fresh bundles of miniatures for 3D printing every month!
Dear adventurer!
At HighCraft Miniatures, we create stylish and unique 3D printable miniatures each with its own personal look and story, which are fun to play, paint or collect. Every month we release two unique bundles. Depending on the selected tier you will get a specific amount of rewards. 
What will you get in December?
This month Dagor army will go head to head in a gory battle to protect guild elders. And now it's your turn to meet 4 aggressive and mighty defenders of the guild.
Second bundle is all about plants - Ger Grounds got more variations: snail-shaped and other small krakens (brrrr). 4 fantastic miniatures in total!
What's inside the welcome box?
Our welcome box consists of 11 miniatures and 4 bases.
Grogs Invasion
5 high-quality & pre-supported miniatures.
Grog Bouncer Guard
Grog Gambler
Grog Crossbowman
Grog Spearman

Ger Grounds
6 high-quality & pre-supported miniatures.
Ger Bud
Ger Paw
Ger Spider
Ger Scorpion
Ger Cactus
Ger Snake

Bases
4 high-quality & pre-supported bases.
Rock base #1
Rock base #2
Rock base #3
Universal base (25mm, 32mm, 40mm, 50mm, 60mm)
What's inside the Throwback set?
By joining our Patreon you also receive access to miniatures from the previous releases! More minis - more fun!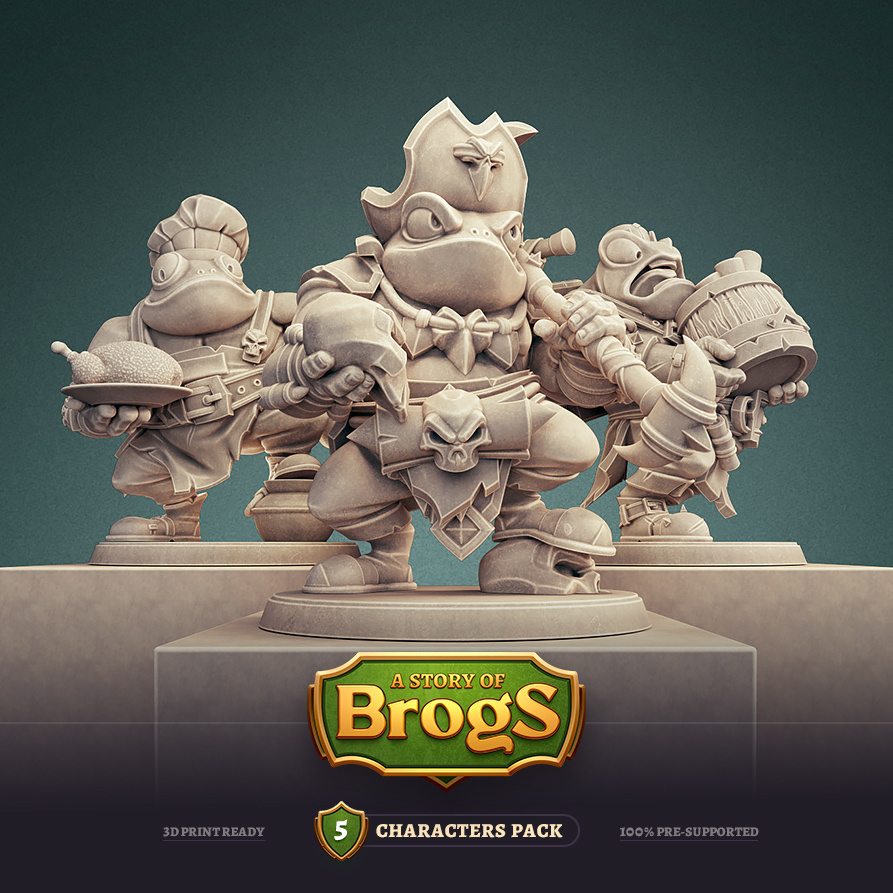 Current lineup:
Story of Brogs - 5 pre-supported miniatures
Which tier is for you?
Heavy set
is an all-in tier. You will receive two bundles, consisting of 3-5 pre-supported miniatures each, so it's 10 unique miniatures in total! Along with that you will also get access to a 40% discount on MMF, Discord benefits and much more! And it's currently available as an
Early Bird
for just $9.
The Light set
tier has only one bundle consisting of 3-5 pre-supported miniatures (with no option to choose) and comes without other bonuses.
All tiers include welcome box with miniatures and bases.
Loyalty Reward
Oguro Commander from Krong Clan is exclusively available to all Patrons who have supported us for the last 3
consecutive
months which means that you can't really get it anywhere else (MMF, Humble Bundle, etc.).
5E Stat Blocks
We create 5E stat blocks for all the unique creatures in our miniatures collection. To make your gaming experience more immersive we also include cool original lore to every 5E release. We want to avoid the typical free 5E stat blocks templates, and create our own design. We do everything the way we would do it for ourselves: clean design, easy-to-print, readable texts and tables. No confusing textures, incomprehensible gradients and texts that are impossible to read!
Are they easy to print?
Absolutely! All models come in two versions - with and without supports. Our quality is proven by more than 5000 customers on Humble Bundle with almost zero complaints earlier this year!
Whether you are a newcomer or a guru we are sure you will enjoy printing our miniatures. So get ready to get your printer up to full speed!
How will I get the files?
We release models through a Patreon post during the first week of the month. You will have an option to download files directly from cloud storage (Mega.io) or through MyMiniFactory. We recommend using MyMiniFactory since even if you unsubscribe from us - all files will be saved to your library. Download links are valid only until the end of the month.
Are minis pre-supported?
Yes! Each miniature has 3 files:
Model in STL format
Pre-supported model in STL format
Pre-supported Lychee Scene
We've done our best to create the most universal supports and tested them with Epax Hard Resin on Phrozen, Epax, and Elegoo printers.
Since every case is individual we can't guarantee that pre-supported versions will work on every resin or printer. We've included a Lychee scene so you can modify or tweak supports according to your printer or resin.
Where can I find previous releases?
You can find all our previous releases in our 
MMF Store
. With Heavy Set tier you will also get a 40% discount on ALL our miniatures on MMF. The discount code appears in the download post every month.
Who is behind the HighCraft Miniatures?
HighCraft is a newly-established brand with a core team based in Prague, Czech Republic. We're huge fans of DnD, board games, and everything related to 3d printing.
Having vast experience in visual design, concept art, and game production, we pay utmost attention to every detail to ensure that your 3D printing and gaming experience is at the highest level.
FAQ
Can I print your models on FDM printer?
These miniatures were initially designed for printing on resin printers, such as Anycubic Photon, Elegoo Mars, etc.
However, we believe everything in the world could be printed on FDM printers (such as Prusa Mk3 or Ender) - you just need to pick up proper settings and supports. But we can't guarantee the same quality as on resin printers.
Can I sell printed models?
No. We don't provide merchant licenses yet.
Can I download and cancel my subscription?
Sure. If you have an MMF account we recommend you to wait for a couple of days before opt-out.
Terms and Conditions
Highcraft Miniatures is the owner of the STL files (incl. presupported).
The STL files are a copyrighted work belonging to Highcraft Miniatures.
Highcraft Miniatures grants a non-transferable, non-exclusive license to use the files.
You may only use these modles for personal use, and you are not allowed to distribute or sell them nor the prints.
You can modify models but you can't share those derivates or the original files.
You can't modify models or use portions of them to create new content.
You can't make molds of our models, casting and any kind of mass production is prohibited.
Fantastic Loyality Reward
We will release a unique model for all Patrons who have supported us for the last 3 consecutive months.


1 of 1
Become a patron to
Connect via private message
Recent posts by HighCraft Miniatures
How it works
Get started in 2 minutes