Jillían LaDage
is creating Celtic Pictish Pagan Music
Select a membership level
The Cornovii Celtic Tribe
You will get a glimpse at works in progress via access to my Patreon feed at the end of each month. 
The Regni Celtic Tribe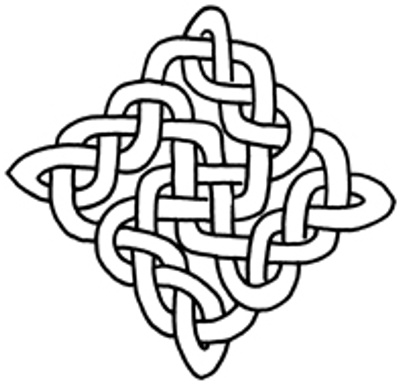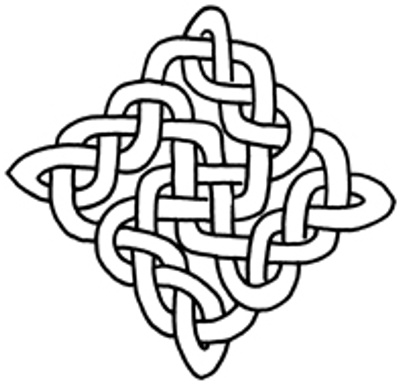 You will get a glimpse at works in progress, insights into my creative process, and reports on the project via access to the Patreon feed, a few times a month. 
Plus you will be named on final creations as a "Regni Supporter" of the project or product. 
And I will give you a shout out post on my FB Music Page thanking you!
This is the level I hope most people will sign up for. It's an amount you probably won't miss ( less than a cup of coffee), and will help my numbers grow faster. 
The Iceni Celtic Tribe
All of the above, plus you will be named on final creations as a "Iceni Patron" of the project or product. 
(As long as your lifetime patronage exceeds $150 at the time of project release.) 
In addition you will have access to a private Facebook Group for my Celtic Tribe Patrons only.
About Jillían LaDage
Welcome my fellow lover of all things Celtic!
If we are just meeting I create Celtic Pictish Pagan World music from history, mysteries and ancient places that stir the whispers of your soul to connect your blood to that of the Celts and the Picts. Together we will travel to the old world through the old ways and discover our kindred ancestry.
Being apart of my Celtic Tribe as a Patron you will get new music before anyone else including exclusive songs I'm not going to release to anyone but my Celtic Tribe aka Patrons! You will also have access to my Patrons Celtic Tribe only feed, get behind the scenes access into my writing process, creating of an album, the recording, photo shoots and more depending on what Celtic Tribe tier you join.
If you are new to my music you can learn more here
https://JillianLaDage.com

My Celtic Tribe on Patreon is a monthly recurring subscription where you can pledge an amount and get thank you perks in return for being apart of my Celtic Tribe as a Patron.

You can read more about the rewards on the right side of the page (if you're on the mobile app click "tiers" right above this post.) Once you've picked one, just select "join tier" and Patreon will walk you through the process! You can cancel or edit your pledge at any time. You can also make a custom pledge if you choose.
Frequently Asked Questions
1) Wait. If I Click "Become a Patron" is that the same as Joining your "Celtic Tribe" or are those two different things?

By clicking "Become a Patron" you ARE becoming apart of my "Celtic Tribe"! Patreon is just the website I have chosen to host my Celtic Tribe on and deliver the music to you. I like that it has a user and artist friendly set-up. They call it "becoming a Patron." But I know and think of you as so much more than just a Patron which is why I have chosen to call it my "Celtic Tribe." Becoming a Patron = Joining My Celtic Tribe.

2) So what is this Patreon thing, anyways?
Patreon is a kind of crowd-funding that encourages artists (particularly ones who create and release content that's free to view, such as Youtube or Facebook videos) to create more, by rewarding them for what they create. It gives artists a way to survive on their art, and gives fans a way to offer meaningful help and encouragement.
3) How does it work?
If you choose to become a patron, you agree to pledge a small amount of money every month for your artist to create and releases a new work.
4) How often will you be posting?
I target to post 1 song video per month and also time permitting release free bonus videos or extra patron only posts live behind the scenes, Q&A's and more.
5) How much should I pledge?
That's entirely up to you. Every dollar makes a huge difference, with enough patrons pitching in. I understand that sometimes life gets in the way, and financial circumstances change. If you ever need to reduce or suspend your pledges, Patreon makes it easy to do so, and I will understand. Likewise, if you're not sure about the whole Patreon thing and want to start out at a low pledge amount to try things out (or if you suddenly get a raise and decide that you want to take a greater role in supporting the arts), Patreon makes it equally easy to increase your pledge later.
6) When is my account charged for all of my pledges?
On the first of every month. Regardless of whether I'm posting new content twice a month or once a week, Patreon settles all accounts as a single charge on the 1st of the month.
7) Isn't your content on Youtube free to watch? What's the point of pledging and paying for something that's already free?
There are several benefits to becoming a patron. Among other rewards, you get access to patron-only newsfeeds to be kept in the loop on current and upcoming releases, and you get to hear the new songs up to several weeks before they're available to everyone else on Youtube. You will also get exclusive songs/videos that I will not be releasing to anyone but my Celtic Tribe Patrons. My higher tier patrons also get access to other exclusive content.
But the
real
reason to become a patron is simply because you love and support the music, and want to see more of it. Your patronage allows me to do things like take care of my family and medical needs, as well as upgrade my recording/video setup while keeping my instruments and recording equipment in working order.
It allows me to share my music with the world and still live like a real person, instead of the sterotypical 'starving artist'. It also encourages me to set up my equipment to record regularly every week, rather than just occasionally when the mood strikes and time permits.
Perhaps just as importantly, it reminds me that there are people out there listening who are as passionate as I am about the music that I am making.
I will release a video of an acoustic piano version of "Bonny Was The Lady"
1 of 8
By becoming a patron, you'll instantly unlock access to 5 exclusive posts
By becoming a patron, you'll instantly unlock access to 5 exclusive posts
Recent posts by Jillían LaDage
How it works
Get started in 2 minutes