LINKRONICITY
Online Mind-Body-Soul-Spirit Wellness Tools
Select a membership level
LINKRONICITY™ NEXT LEVEL CLUB 33/33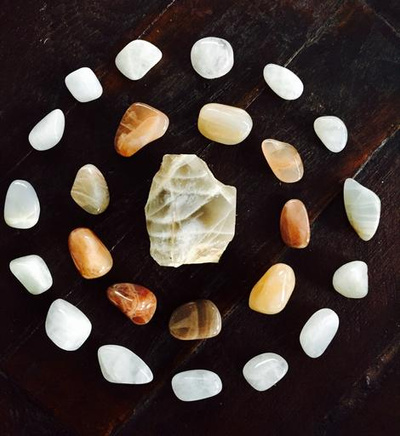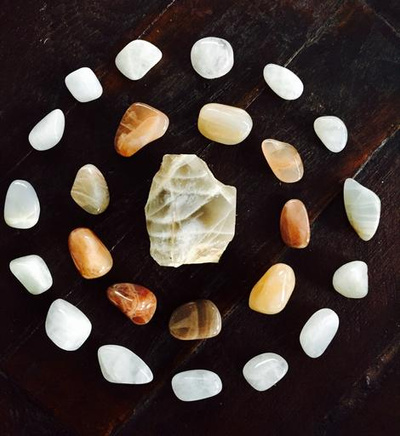 Welcome to Linkronicity™ NEXT LEVEL CLUB 33/33
Here's Where Your Journey and Destiny LINK to PURPOSFUL DISCOVERY DOING THE EXTENDED WORK.

In Numerology - The Number 33 is considered a Master Number translating in resonating YOUR LIFE and YOUR ENERGY at a higher vibration than other numbers.
With this Next Level Monthly Workshop you will receive separate monthly healing homework LINKED to my existing posts I have done over the last five years. After publishing more than 200+ blogs and 140 videos (and counting!), we NOW have to adapt these to the NEW LANDSCAPE of our Next-Level Ascension for GROWTH.
This is your own private community classroom beyond all of my past posts with something special here just for Patreon Members.
It is ideal if you've 'thought about' taking on a 16 week journey with me, but don't have the time or finances to commit to a schedule or date on the calendar with your own lengthy custom homework.  Here you get to work at your own workshop pace with everyone else, but on your own time (10 minutes a day or more; a few questions at a time or just once a week or once a month).  It is all up to you and it is done all from the comfort of your own home. What other workshop offers that? 
Linkronicity™ NEXT LEVEL CLUB 33/33 is something FUN you can do with friends or as a group/teams or privately by yourself with the 'extended' work beyond what is publicly posted. 
What is an "EXTENDED?"  Next Level means just that - going beyond and picking up where these videos and blogs left off!  You'll RISE to the Next Level of Awareness, Healing & Personal Growth with introspection, self-exploration exercises to help you maximize your own development - that is the sequel to all of the posts, which no one gets to see. 
Back in 2015, ALL Blogs and YouTube comments were turned OFF deliberately since Day One (and still are turned off). 
The reason?  This was done so that everyone could ponder/reflect and apply the content without someone else's influence/interference, and eliminate trolling and bullying for their comments or opinions.
HERE at Patreon, this is a private membership - where you get to comment if you want with others who pay to be here to learn like YOU - something that social media does not offer, as you may feel like you can't engage or ask a question without being judged. Here you can also directly access me with messages about the specific EXTENDED material - like REAL CLASSROOM, but on YOUR TIME when you get to the lesson.   
NOW for the first time ever - you get the 'added benefit' meditation support work, affirmations, mantras, chakra clearings/balancing for human metaphysical healing for the collective with EXTENDED content which ALL LINKS TOGETHER.
Getting the opportunity to do growth exercises NO ONE ELSE publicly gets to explore nor see in how it all LINKS UP.
This is YOUR PRIVATE MEMBERSHIP.  You will have access to healing and thought-provoking exercises to HELP YOU take your LIFE to the NEXT LEVEL in your mind-body-spirit self-discovery and soul journey.
By becoming a member and JOINING Linkronicity on Patreon you get:
Q&A sessions DIRECTLY RELATED to the individual posts at hand to expand your own awareness. 
Receive Dear LINKRONICITY™ Advice... unrelated to any of the posts i.e. a career, life or spiritual question to help you along your journey with your monthly challenges.
Participate in posted content for discussion. Receive replies and tips for your added self-awareness expansion.
Learn how to gain new perspective/break a habit to see where you need to go with your thoughts, feelings to articulate your authentic words with how you express yourself.
Customized Chakra exercises help for your one of your own energy blockages related to this exercise focus with meditation directives for enhancing your soul work.
Regular check-ins on your progress and the opportunity to receive tips and help to work through things whenever you need.
Additional BONUS Content ONLY AVAILABLE HERE at Patreon for Seasonal Energy Shifting.
Affirmations & Mantras For Energy Work

Special Monthly Connection Posts

Early Access to Healing Time Out Audio
LINKRONICITY™ NEXT LEVEL CLUB 55/55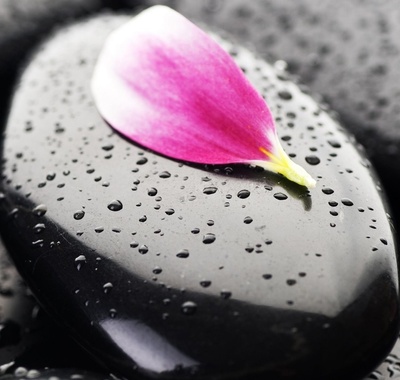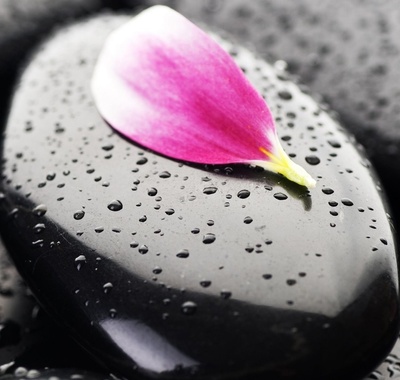 Welcome to Linkronicity™ NEXT LEVEL CLUB 55/55.

Here's Where Your Journey and Destiny LINK to PURPOSFUL DISCOVERY  +  ZEN WELLNESS & ARTFUL LIVING
They say information is power and how you work with channeled energies and the elements along with numerology and maintaining your Zen balance simultaneously can be a tricky configuration. 
Not so here at LINKRONICITY™ NEXT LEVEL CLUB 55/55.
You see 5 is the number of Freedom.  But in order to get freedom you have to work through the energy of whatever you are working through and understand how changes are unfolding.
Now... 55 is magical and masterful in terms of taking things to the next level because HUMANS HAVE FIVE SENSES. 
Therefore, if we address heightened senses, we can maximize our higher consciousness awareness.
55 is also 5+5.... which equals 10.  Ten can stand on its own as the number of Completion OR as One as a New Beginning.
If you join LINKRONICITY™ NEXT LEVEL CLUB 55/55 we will address Completions/Endings and New Beginnings in my exclusive package ZEN WELLNESS ARTFUL LIVING. 
Discover how your own art of living is unfolds in balance to the other "Extended" homework not available to do in Tier 1
Gain added insights in how to work with all of your five senses through the exercises.
Understand the deeper meaning of your higher vibrational awareness and how the Universe is working with you and through you. 
Learn how your awakening can be taken yet ANOTHER LEVEL with the channeled energies, elements, synchronicities, cosmic shifts of the planets and daily numerology sequences happening.   All of this is included as a BONUS in the meditation chakra balancing as the alternative senses, which is not available in Tier 1.
Why is this helpful?
  You are being guided to focus inward to see what is resonating with you, but that is easier to do when you are given some GPS directional guidance from LINKRONICITY™ with HOW to work with this energy and yes, even HOW it may be affecting what you are doing IN THE WORKSHOP EXTENDED Q&A.
For those of you wondering about the perks/benefits and the difference between Tier 1 and Tier 2 Memberships, LINKRONICITY™ NEXT LEVEL CLUB 55/55 goes yet another LEVEL to add to your Wellness Communications Well-Being.

Receive the same benefits of LINKRONICITY™ NEXT LEVEL CLUB 33/33 --- and additionally UNLOCK exclusive posts for balance for total well-being and ZEN WELLNESS ARTFUL LIVING!  
You get the opportunity to exercise that throat chakra of yours to request for content themes and exercises suggesting future posts related to Zen.
Additionally, you receive Bonus Content with specific workshop exercises that are DIFFERENT from Tier 1 as they relate to the FIVE SENSES as well as your "ZEN WELLNESS" - with more ways to connect to your DAILY LIFE.  
Discover past, present and future energies and learn how to work with them in combination all in one place indicated in the ALL CAPS added benefits specific to this level of membership.
Your own exclusive content that you unlock here isn't just mini extended workshops.  It is EXPANSIVE next level targeting specific channeled topics.
We will cover the spectrum of vibrations of monthly numbers
Cosmic energy cycles to work with as planets shift
Nature/animals/plants - our connection to these energies during certain cycles LINKED to the posted topic.
You'll learn other aspects of wellness inclusive of immune system imbalances and how to recognize patterns via your senses, and the LINK between metaphysical energy. and also connect that with your own communications, mind-body-soul-spirit balancing act and how to maintain, manage and expand your own well-being through certain transits.
BECOMING THE LINK - Creative Content Input

ZEN HEALTH & WELLNESS ENERGY BALANCE

NUMEROLOGY VIBRATION ALERTS

Special Monthly Connection Posts

Early Access to Healing Time Out Audio

Affirmations & Mantras For Energy Work
About LINKRONICITY
COMMUNICATIONS SPECIALIST (Work/Life Balance & Wellness)
Linkologist Stacey Kumagai is a life reinvention and transformational thought leader coach with Linkronicity.™ As an Intuitive Lightworker Empath (5D), translator from the in-between (4D) and experienced Communications Specialist in the (3D), she merges her gifts to help YOU on your journey for how you express, release and communicate from the INSIDE-OUT with Conscious Communications.
The Complete Mind-Body-Soul-Spirit Health Well-Being COMMUNICATOR - she educates from a gear-shifting HIGHER CONSCIOUSNESS level to help YOU on every level of your own awareness.
Her specialty is transforming personal, career and spiritual connection through linking one's journey toward their destiny. She tweaks unhealthy links that no longer serve a purpose, creating change 'within' by reintroducing healthy links for mind, body, soul and spirit wellness. As a communications specialist for thirty years, she empowers you to bridge communications between your cell system, heart, mind and soul lifestyle goals, LINKING you to your own personalized communications map addressing how you feel to walk in your truth for ultimate balance. Her mission is to improve human and soul connection relations to one's true self and internal inspiration to create bridges for spirit health and soul well-being. HERE is where you begin becoming a Master of SELF Knowledge to utilize this for your own WISDOM evolution of knowing how you want to communicate from your core being and your higher self for complete well-being in all of your communications with others because you start with what you're subconsciously communicating with yourself.
If you're interested in exploring Your Past Life, Present Life Obstacles and Crafting Your Future through CUSTOM Full Life Journey Sessions for Personal, Business and Spiritual Coaching - One Hour & 90 Minute sessions are available by appointment as well as Clarity Calls, Dream Interpretation and Custom Chakra Balance Tune-Ups are also available as Add-Ons or a la carte at my main Linkronicity website.
To fellow and sister healers: If you are a healer (M.D., PhD, Lightworker, Psychic, Starseed, Empath, Astrologer, Medium or Tarot Reader/Energy Healer) - you know how easy it is to get depleted serving others. While you do know what to do for yourself, sometimes you need someone else's energy to get you there. I'm here for you with a special 30 minute package just for you at
https://linkronicity.com


PATREON ONLY Membership Offerings
Extended - Going beyond public videos and blogs
Collective Energy Editorial Topics & Homework for Personal Development
Q&A Sessions
Divine Guidance Channeled Messages with Direct Access
Special Seasonal Content
General Support on Your Journey on Patreon
Never-before-seen Wellness Content on the 55/55 Level
Communications Tools to Improve Your Self-Awareness to take YOU to the next level
If you claim you haven't had the time to work on yourself, here within Patreon LINKRONICITY™ NEXT LEVEL CLUB 33/33, you get to slow down and work on the surface issues to GO BEYOND where everyone else gets to go with your membership.
Go at your own pace. New EXTENDED exercises will be added monthly.
Linkronicity™ is here to help you work through all blockages in productivity, creativity, and joyful living. Communications is the foundation of your entire life through work and play, being and becoming.... it all begins with YOU and what you discover about yourself along the way.
As you walk the pathway of your Journey to your Destiny ....
Linkronicity™ is here to help you LINK YOUR LIFE.
Show more
By becoming a patron, you'll instantly unlock access to 63 exclusive posts
By becoming a patron, you'll instantly unlock access to 63 exclusive posts
Recent posts by LINKRONICITY
How it works
Get started in 2 minutes