Lit Ediciones
is creating Contenido yaoi original / Original boys love content
Select a membership level
Alumno / Student
Contenido de Internado LIT
LIT Boarding School content
Contenido NSFW censurado
Censored NSFW
Bocetos / Sketches
ESP / ENG
El consentido / Teacher's pet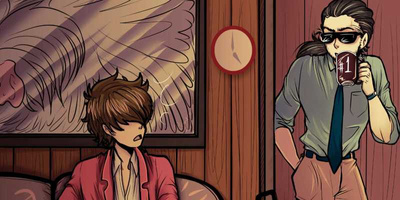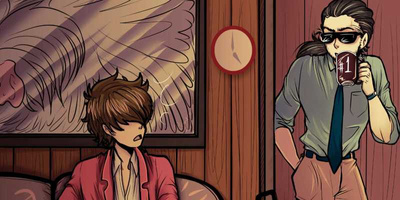 NSFW sin censura
Uncensored NSFW
Webcomics
Bocetos, cómics cortos, proceso creativo
Sketches, Short comics, Creative process
Y todo lo del tier anterior
And everything in the previous tier
ESP / ENG
Sabelotodo / Know-it-all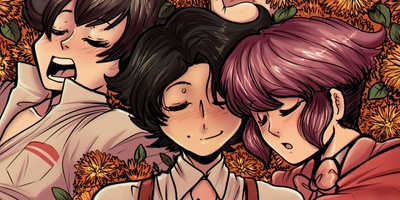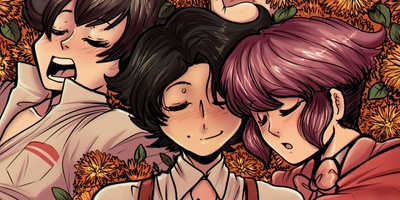 Bocetos exclusivos
Exclusive sketches
Imágenes exclusivas en alta calidad
Exclusive HD images
Voz y voto en la historia
Having a say in the story
Y todo lo de los tiers anteriores
And everything in the previous tiers
About Lit Ediciones
ESPAÑOL

Lit Ediciones
es un proyecto editorial dedicado a la creación y difusión de cómics e
historias originales yaoi
de creadores de países de habla hispana y hogar del "Internado LIT".
Sitio web
  /  Facebook /  Instagram / 
Twitter

INTERNADO LIT
En un último intento por terminar la Preparatoria Pacheco es transferido al Internado LIT, donde encontrará más referencias a pollos de las que serían saludables, muchas posibilidades de empezar un negocio y jugar a cupido con sus compañeros y… con algo de suerte, se convertirá en el consentido de su nuevo profesor favorito.
Sigue la historia en internado_lit y todo el contenido exclusivo y detrás de cámaras en este Patreon.
~ ♥ ~ ♣
~

AUTORES
Romero
/ 
Shandall Kurai
/ 
Iann Lundberg
/ 
Mornie
/ 
Lustful Wine
/
Mirlopsy
/
Gma LF
SECCIONES Y OBRAS
Dibujando Cerezas
– Comics cortos para corazones rotos por
Romero
Fiesta del té
– Cuentos cortos tan deliciosos como florales por
Shandall Kurai
Hablándole al espejo
– Comic serializado de fantasía por
Iann Lundberg
Rincón de escritos
– Cuentos yaoi y artículos sobre el género por
Mornie
Imperfección
– Cómic de ciencia ficción yaoi por
Lustful Wine
Solo con ella
- Una comedia romántica yaoi por
Mirlopsy
La voz del amor
- Un romance dulce con un toque de drama por
Gma LF
Beneficios
Alumno
– Contenido del Internado LIT, cuentos y contenido NSFW censurado
El consentido
– Contenido NSFW (sin censura) y bocetos, Webcomics, extras, cómics cortos
Sabelotodo
– Bocetos e imágenes exclusivas, voz y voto en el Internado LIT
~*~
ENGLISH
Lit Ediciones
is a project dedicated to the creation and promotion of
original Boys Love/Yaoi
comic books and other written stories created by authors from Spanish speaking countries, completely in English. This is also the home of LIT Boarding School.
Sitio web / Facebook / Instagram / Twitter


LIT Boarding School


On a last effort to finish high school, Pacheco is transferred to LIT Boarding School, where he will find more chicken references than what might be considered healthy, many business opportunities, plenty of chances to act as cupid with his classmates and… with some luck, he will become his new favorite teacher's pet.
Follow the story at lit_boardingschool and all the exclusive content will be shared at this Patreon.
~ ♥ ~ ♣ ~

AUTHORS
Romero
/
Shandall Kurai
/
Iann Lundberg
/
Mornie
/
Lustful Wine
/
Mirlopsy
/
Gma LF
SECTIONS AND WORKS
Drawing Cherries
– Cherry sized webcomic for broken hearts by
Romero
Tea Party
– Short delicious and flowery stories by
Shandall Kurai
Bantering with the mirror
– Webcomic fantasy series by
Iann Lundberg
Writings' Corner
– Boys love stories and articles about the genre by
Mornie
Imperfection
– Science fiction boys love webcomic by
Lustful Wine
Only with Her
- A boys love romantic comedy by
Mirlopsy
The Voice of Love
- Sweet romance with a touch of drama by
Gma LF
REWARDS
Student
– Content of LIT Boarding School. Short stories, Censored NSFW  
Teacher's Pet
– Exclusive premiers, Uncensored NSFW, sketches, short comics, Webcomics
Know-it-all
– Exclusive sketches and images, having a say at LIT Boarding school
$4.30 of $1,000
per month
Versión física de los comics y cuentos.
Artbook de Internado LIT.
Que todo artista involucrado reciba siempre pagos justos por su talento.

Paperback version of comic books and short stories.
Artbook of LIT Boarding School
For every artist involved to receive fair payment for their talent.

1 of 1
By becoming a patron, you'll instantly unlock access to 391 exclusive posts
By becoming a patron, you'll instantly unlock access to 391 exclusive posts
Recent posts by Lit Ediciones
How it works
Get started in 2 minutes