Marti Mendenhall
is creating The Marti's Music Kitchen Podcast!
Select a membership level
Jam Session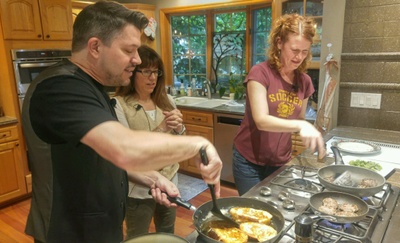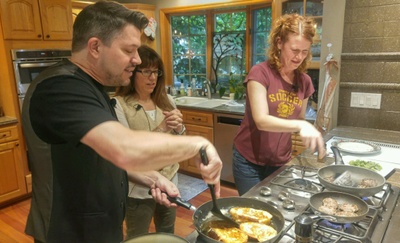 The Jam Session - A Huge Party in the Kitchen! Early access to everything, video updates, guest reveals, recipes, Marti's cooking adventure videos, and a whole lot of fun!
Tasty Tunes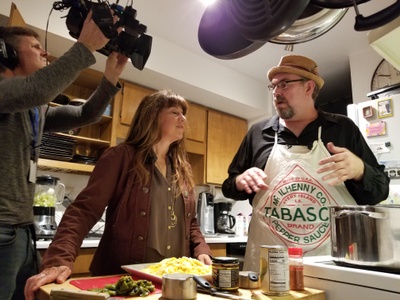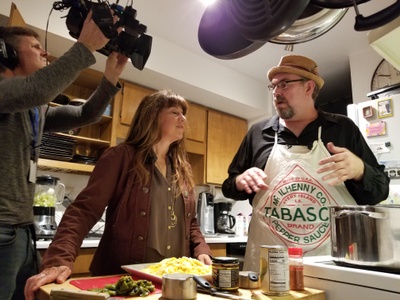 All of the benefits above included, plus.... Let me thank you on on the podcast, four times a year!  I'm also inviting you to the Annual Patron-Only Party. Let's celebrate and eat great food together! 
Another One Bites the Crust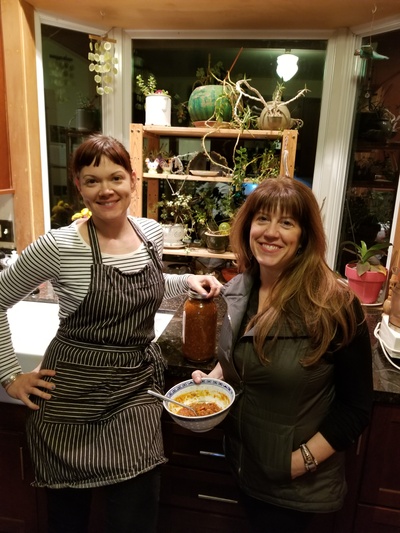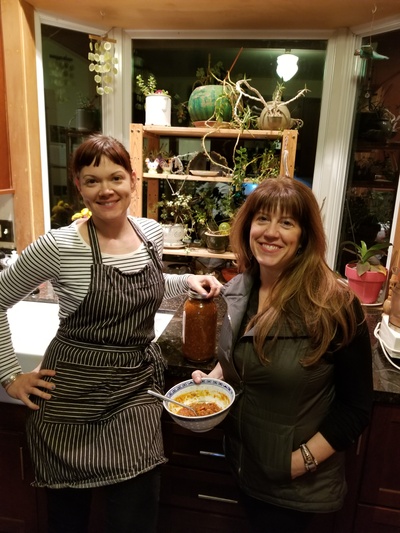 All of the benefits above included, plus...


A hard-Copy of the NEW Season 1 Cookbook (around April 1, 2020.) Access to the exclusive "Ask Me Anything" episodes!   What are your burning questions? What do you want to know about cooking? About me? Do you want me to sing for you? Cook something for you in a Marti's cooking adventure video? Email me . . Ask away . . I'm ready!



About Marti Mendenhall
My name is Marti Mendenhall, and I'm so glad you're here! I'm the creator and host of Marti's Music Kitchen, The Fun Music and Food Podcast.
This show combines my passion for music, with my appetite for great food and cooking adventures. 
What's New:
 The Season 1 Cookbook will be coming out later this year! Beautiful photos, and behind-the-scenes stories of each episode.  It will be available in both hard-copy and electronic versions! Something to look forward to. ;-)
My Goal
is to produce a fun and educational podcast that is a kick to listen to, sometimes with live performances, lots of great food, and the real life stories of my guests. Where did they come from? How do they write music, or come up with a recipe? What inspires them to be happy – to be who they are – to create? Those are the things we talk about on this podcast. And we laugh so much!
Why I Create This Podcast:
To me, food and music are the two things that bind us together as people. That's the really great thing about this show. The diversity of guests – of shared experiences – of the many, many different views of food. I delight in the discovery of each interview, the musical surprises and the tremendous creativity of each LIVE performance. The food experience is an adventure in itself!
Listen to an Episode of Marti's Music Kitchen:
The Benefits of Supporting Marti's Music Kitchen:
This podcast is in syndication, and a new episode is featured on Oregon Music News about every two weeks. It is, and always will be, 100% free to listeners. Though it looks effortless, it takes a small army of people to get this show out into the Universe!
For just $1 per month, you can help directly support recording, production, editing, scheduling, travel, photography, advertising, graphics and so much more for this podcast!
Just $1 – You Join the Party in the Kitchen!
My eternal gratitude for your support. Thank you!
Early access to all of the Marti's Music Kitchen podcasts!
Stay in touch with special Patreon video updates
Stay in the know about upcoming guests & MMK insider info!
Recipes from guests and Marti's cooking adventures
Early access to anything about Marti's music!
Higher Level Rewards Are a Tantalizing Feast!
A special shout-out on the MMK podcast 4 times a year!
Digital Copy of the Marti's Music Kitchen Season 1 Cookbook! (Delivered July 4th.)
Email me your questions for an exclusive "Ask Me Anything" podcast!
A special invitation to you to join me at a LIVE recording of the Marti's Music Kitchen podcast, three times per year!
Your Mailbag questions for my upcoming guests – answered on the podcast!
Thank you!
I'd love to have your feedback, so contact me anytime. You can also find me on Instagram, Facebook and Twitter.
Your support keeps this show moving forward, and I am so grateful for your patronage.
Together, we make this show really COOK!
Thank you for helping me create a podcast that "moves" people in a deep, fundamental way – with Love, Tears and Laughter.
Marti Mendenhall
Frequently Asked Questions
How many podcast do you release?
My plan for this year is to create and produce 2 podcasts per month.
Can I stop donating in the future if I can't afford it?
Yes of course! You can adjust or cancel your pledge amount for any reason at any time.
What if I want to support more than the highest tier?
Hey - If you are THAT excited about this podcast - GREAT! You can write in whatever amount you want during the check-out process. Maybe this is a reason for an extra special video message just for you!
Do I have to pay in US Dollars?
Nope! Everything is shown in US dollars on the website, but you may use any currency and it will be automatically converted.
What is Patreon's Privacy Policy?
Patreon cares about your privacy and wants to help you understand how they collect, use and share your personal information. Visit this link for information:
patreon.com/privacy
Why the combination of Music and Food?
I grew up in a family that placed a lot of love around food and music in family gatherings. The two meant a feeling of wholeness - of being social - of laughter and an absolute awakening of the senses. I want to share all of those experiences with YOU through MMK!
Still have questions?
Send me an email. I'm happy to help you out!
[email protected]
I'm throwing a Patron Kitchen Party! Once I reach 50 Patrons, the Food is ON. I'll invite my patrons, past guests of the show, we'll eat food and there will be music and fun!
1 of 1
By becoming a patron, you'll instantly unlock access to 50 exclusive posts
By becoming a patron, you'll instantly unlock access to 50 exclusive posts
Recent posts by Marti Mendenhall
How it works
Get started in 2 minutes