Michael Mordor
Creating 28mm Painted Fantasy Miniatures
Select a membership level
Goblin Recruit
Limited (0 remaining)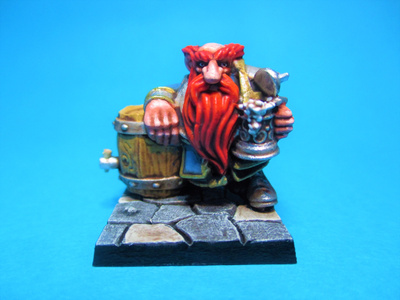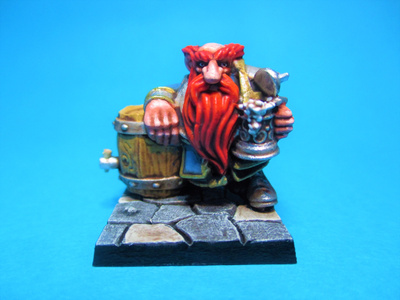 Welcome my friend! We are honoured you wish to join The Goblin King's domain. Drop your gold coin in the skull on your way in. 1. you can join #goblinpaint every Week to help you paint your miniatures. 2. You are helping me buy my materials for painting and making my videos. 3. Your name will be added to the credits of all my Videos. 4. If you have a Twitter account you will be given a Shout out remember to give me your Twitter handle. You get access to my Discord server with weekly prizes, daily miniature updates and can talk with all the other Goblins, plus you get exclusive behind the scenes of all that is going on.  All Goblin Patrons get 20% off all Private Commissions.
Includes Discord benefits
The Happy Goblin
Limited (0 remaining)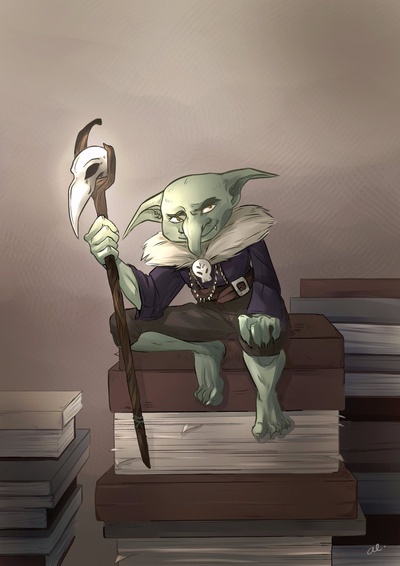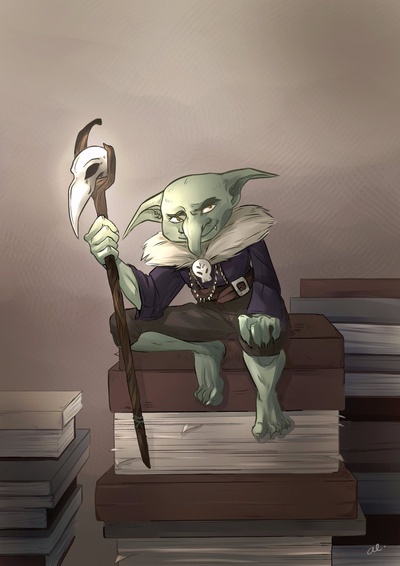 This Tier is my way of helping Mental health Scotland 75% of all earnings from this tier will be given to this charity. So join and support the Goblin Army and know you are also helping a mighty cause You have access to all my videos up to two week's before they go public on Youtube. This is the charity I support for Scotland.  https://www.samh.org.uk/
Includes Discord benefits
YouTube Goblin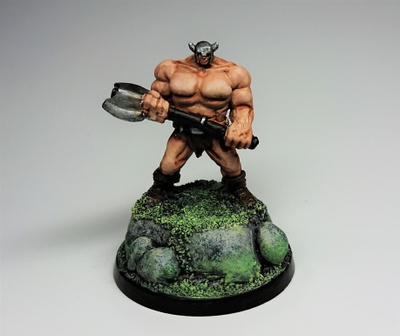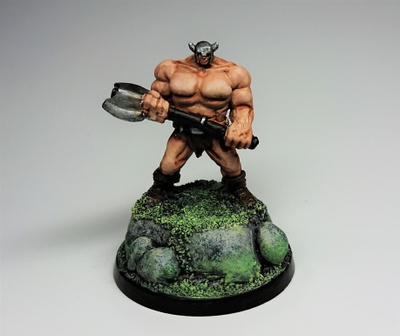 If you love my YouTube videos and want to support my work to keep making Videos this is the tier for you.


You get early access to all my videos before they go public on YouTube.


Your Name is added to the end of all my Goblins of Mordor videos and the beginning of all my Star Wars videos.

You get access to my Discord server with weekly prizes, daily miniature updates and can talk with all the other Goblins, plus you get exclusive behind the scenes of all that is going on.



Includes Discord benefits
About Michael Mordor
Welcome to my Patreon page, I am Michael Mordor and I have been a miniature painter and diorama maker for over 30 years. I Live in beautiful Scotland where I get most of my inspiration for painting on long dog walks with my Jack Russel Bonny, and beautiful partner Clare. We have three lazy house cats and one Bearded Dragon called Smaug, and we are all nuts about Fantasy. I have a website blog too with all my painted miniatures and YouTube Channel
                           We are Officially Sponsored/Supported by

Reaper Miniatures. https://www.reapermini.com/
Wizkids Games https://wizkids.com
Hero Forge Miniatures. https://www.heroforge.com/
Crowned Crows. https://crownedcrowsgamestudios.com/
Aenor Miniatures https://www.aenorminiatures.com/en



Goblin Followers. 
Whether you are new to painting Reaper Miniatures or a veteran, I'm offering guides to painting, prep work, base making, clay work, and scratch building. I will be covering the whole fantasy miniature genre. This will be available to all Tier 2 Patrons and above on a private Youtube Channel. You will be the first to see these videos before I publish them on to Youtube.
Goblin Warlord.

Why not become a Goblin Warlord and take everything.  Learn all you can about painting Reaper Miniatures from my guides and pick a metal hero every month to join you on your adventures.
Reaper Miniatures.


If like me you have a passion for all things Reaper Miniatures I will be posting all my minis and news from Reaper on my Patreon page from the classic to the new from Metal to Bones.



Patron Hall of Fame Rewards.
All patrons names will be added to all my videos and tutorials in the end credits as a Thank you, for your Support.



Join the Ranks of the Goblin Army.



Joining the Goblin Army is not just about me painting miniatures it is also about YOU painting your miniatures with this in mind I have started the Goblin Ranking system a challenge for all Goblin Patrons, The challenge is for you to paint two miniatures a week and after 8 Weeks you will rise up the ranks in the Goblin Army.
Ranks are:
1. Lance Corporal
2. Corporal.
3. Sergeant.
4. Staff Sergeant.
5. Captain (officer)
6. General (Officer)
7. Supreme Goblin Commander
A Certificate is awarded for each rank you make it to and sent to your home $1 goblin patrons receive a Digital copy.



Free Game served Conan Exiles/ Valhiem


All patrons have FREE access to my Patron only Conan exiles/Valhiem server

All Painting Tiers include the cost of the Miniature, basing, Painting and Free Postage Worldwide.

I POST WORLDWIDE, UK, U.S.A, JAPAN, CANADA, E.U 

I have added an Amazon Wishlist if anyone cares to support me by buying me some materials for my Work.
https://www.amazon.co.uk/hz/wishlist/ls/NB8TEZYH07...

I also have a Ko-fi account if you do not wish to become a Goblin Patron but would like to give a one time Donation.
<nobr>Ko-fi.com</nobr>/W7W6B91J

I also have a Redrubble store where you can buy Goblins of Mordor Stickers even Goblin King Socks.
https://www.redbubble.com/people/Orc-Shop-keeper?asc=u


I am not a greedy man and probably give a lot more than receiving. If I can afford new paints and brushes while making new friends along the way that makes me very happy.



1 of 1
Become a patron to
Unlock 697 exclusive posts
Connect via private message
Recent posts by Michael Mordor
How it works
Get started in 2 minutes