Select a membership level
The "Tourist" bundle
Thank you and congratulations!
Now you're part of my community.
Your reward:
Access to patron-only feed and content; 
Areas of GRAY - The latest version of the game. Three weeks after the 10$+ release.
My thanks! I appreciate your help!
Includes Discord benefits
The "GRAY keeper" bundle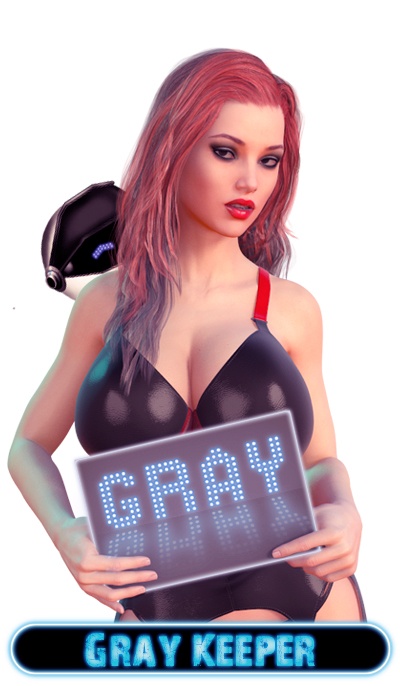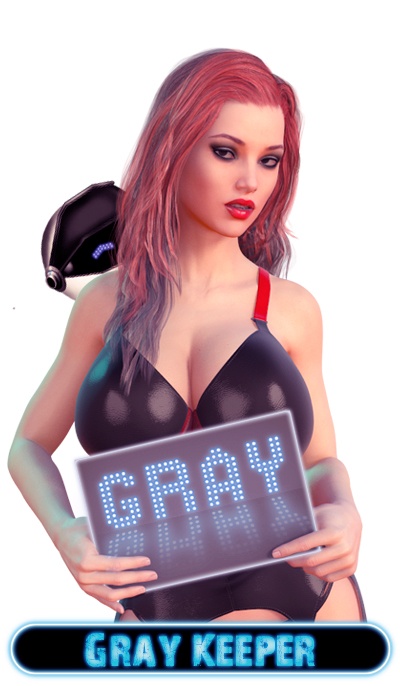 "
Areas of GRAY
" is not enough for you? You want more, don't you?
Take it!
Your reward:
All previous rewards;
You'll get the latest version of the game (AOG) 2 weeks earlier;
Access to my first game "GRAY";
A zip archive with all the CG's (pictures from the game);
A pack with the posters and some additional art;
Access to a preview of "softcore erotic" content.
Includes Discord benefits
The "Android lover" bundle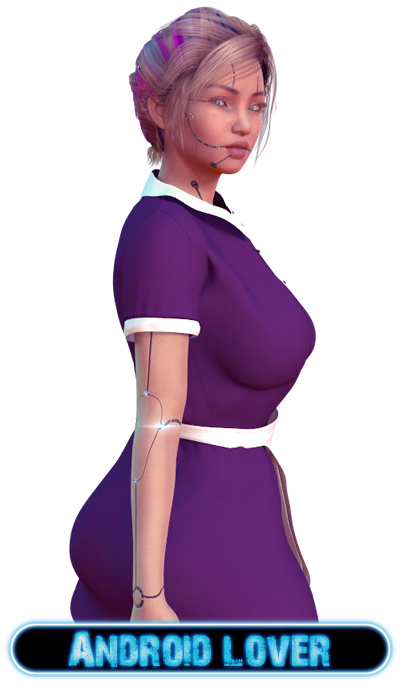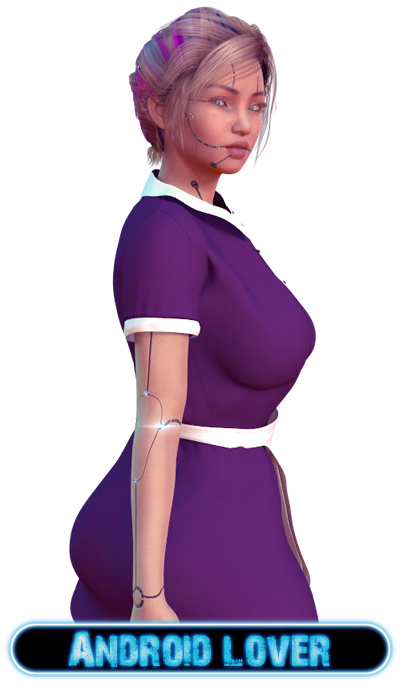 Hmm... You really like this game, as I can see.
My BIG THANKS to you.
Your reward:

All previous rewards;
You'll get the latest version (Beta) of the game 3 weeks earlier;
Access to a preview of "sexual" content;
Includes Discord benefits
About NOTvil
=================================================

Areas of GRAY -

Windows version

 

[v1.1]
Patrons only


GRAY 
-
My first and

[

completed]

game
(Windows only)
 /
The
"
GRAY keeper"
bundle Patrons +
[GET IT HERE]
=================================================

=================================================
Hey!
I'm glad to welcome you on my Patreon page.
You can call me 
NOTvil
...
I'm an artist and game designer creating lewd games for adults. You may know me by some projects like
GRAY
andthe
Areas of GRAY.
Here on  Patreon, you have an opportunity to become a part of the development, support me and play the latest updates of my games.
Why Patreon,
you may ask? I consider it to be a dynamic and revolutionary step in helping young indie game makers start careers that were previously inaccessible without being very expensive ultimately, (in many cases),
unnecessary degrees. I immediately want to be a part of it.
Now here we are, and
I am ready!
Emphatically, it has not been, and it will not be easy to create such games alone. But this is my dream, I want to create something special and I look to you, my patrons, to assist me in making this lifelong dream of being an independent game maker a reality, and working towards you and my satisfaction. I would be so thankful if you could support me.
REWARDS
By pledging a few bucks you can join my community and help me in creating really cool games. Your money will be spent on improving the engine, 3d content and my hardware. For every pledge you will get some rewards, like early access to new versions of the game, info about updates, Patron ONLY features, etc.
 5 Patron bundles are available now - "Tourist

", "

GRAY keeper

",   "

Android lover

", "

Becoming the Greatest" and "The Greatest
". 
More info about 
Patreon here!
=================================================



What is "Areas of GRAY"
The AOG is a visual novel with elements of adventure that I'm currently developing. You can expect plenty of hot/ sexy scenes (static and well animated.) 
This story is about the deepest human desires and feelings.
"Areas of GRAY" will be
FREE
on the development stage.
But... By supporting me, you'll get access to the latest version of it.
Remember that by donating me you are NOT buying a game! You just get some rewards - this is my gratitude for your help.
PLOT
A middle-aged writer moved to a new apartment in a giant skyscraper.
He couldn't even imagine what awaits him and his loved ones.
And what secrets are hidden behind the walls...
I really hope that it will result in something BIG, with your help.
If I see that you like this game I will invest more time in the development of the "
Areas of GRAY
".
Unlike some other creators, I promise not to start any other projects, until I finish this one. 
My other Games

 GRAY - the first and complete game. It's slightly connected with the AOG.

This is a visual novel with the elements of a platformer. It's pretty complicated, but every minigame is skippable now :P So, if you want to play something HOT and HARD, just click on the image below.
Updates

This game is developing entirely by one person.
Some aspects of the game take a lot of time to create, especially on my computer. So, please, be patient and soon you'll see many great updates.
Other donation methods:

Want to make a donation, but don't have the Patreon account?
You can use 
[PAYPAL]
<== Click



=================================================


DISCLAIMER:
My games contain nudity and sexual scenes.
YOU MUST BE 18 YEARS OLD OR ABOVE TO PLAY IT!
This is fiction. All characters are 18+ and all intercourse
is completely consensual!

=================================================

Check the development status and progress on 
notvil.com
Any questions? Just join my DISCORD channel and get the answer!


If I reach 1000 Patrons...
Hm... It would be nice to hire some voice actors. What do you think? 

2 of 2
Become a patron to
Unlock 314 exclusive posts
Connect via private message
How it works
Get started in 2 minutes