Narrative Declaration
is creating Spells, Monsters, Worlds, and Laughs!
Select a membership level
Helper Tier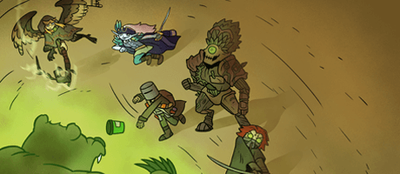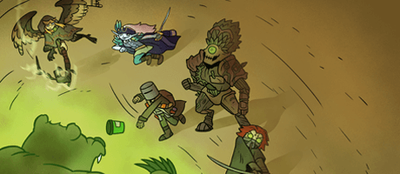 Thanks for the coin!
• Get exclusive updates and behind-the-scenes looks at what we're working on.
• Get access to community game servers when they're live.
Traveler Tier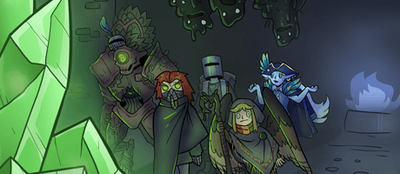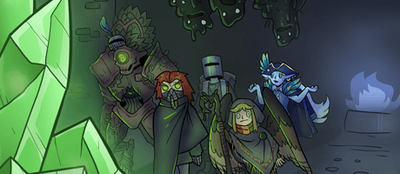 Early Access to VoDs!
• Get the VoD early! After the 5th episode in a main series, you will get the Youtube VoD and Mp3 file earlier than the public!
• Access to Patreon exclusive TTRPG campaigns.
• Gain access to patron-only Discord channels.
• Your name on the credits scroll at the end of each video episode.
• All previous tier benefits

Includes Discord benefits
Antagonist Tier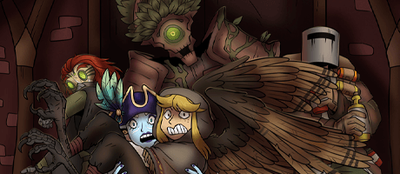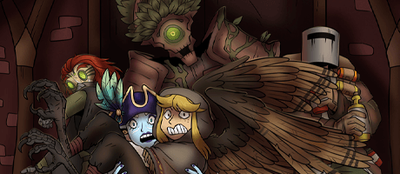 Submit your Natural 1 results to our complication system!
• Submit your funny ideas to our natural 1 table! Your complications will be added to a pool of natural failure results. To learn how this works, read here:
https://www.patreon.com/posts/66808746
• All previous tier benefits
Includes Discord benefits
About Narrative Declaration
Welcome to Narrative Declaration!


Social Links:
Website/Schedule
: 
https://narrativedeclaration.com/
Twitch
: 
https://www.twitch.tv/zoranthebear
Twitter
: 
https://twitter.com/NarrativeDeclar
Discord
: 
https://discord.com/invite/7Rk8JBCh6u
We are a team of TTRPG veterans, producers, writers, artists, and actors banded together to bring you streamed shows, new worlds to explore, ferocious monsters, magic items, an ever-present decaying malaise, and a rampaging bear!
Join us in our adventures and set out on your own!
Hey! I'm James "ZoranTheBear" Smith, and I've been a massive fan of TTRPGs for most of my life. From rolling dice in Advanced Dungeons and Dragons from a young age to having TTRPGs now becoming my job!
Its been a passion of mine to bring entertainment to all. And I've found TTRPGs to be an excellent way to bring smiles to people's faces. So I set out to do content creation full time after quitting my job in the TTRPG industry to now focus on entertaining you all!
Once I quit my job in the TTRPG industry to pursue my passion full time. I knew I needed help to put on this show, produce excellent PDFs, and help with all of the busy work maintaining all of this. So I found some of the most talented and exceptional individuals I know, and then we formed Narrative Declaration! The TTRPG group that puts on a show while sharing the monsters, spells, and effects that make it happen!
You can learn of the cast here: 
https://narrativedeclaration.com/cast/
I hope you enjoy the stories, humor, and the world we present to all of you!
-
ZoranTheBear
You can view this post to see how we distribute our content and when!
https://www.patreon.com/posts/61803644
Also check out our website for our stream schedule, where to listen to our content, and more!
As for the type of content we do here: 
https://narrativedeclaration.com/
TTRPG Live Play Shows
Animated Highlights
Professionally designed and produced PDFs for Pathfinder 2nd Edition
And a custom world setting for YOU!
We'd like to welcome you to watch the world of Tyne's last moments. The world collapses into decay and the light of civilization flickers against the coming of the Rot. Will our heroes make a light of their own, or will their actions just help further the world's final darkness?
The parties that adventure in these corrupted lands face great danger and turmoil. The obstacles along their journey are crafted by veterans of the TTRPG industry, and then provided to you for use in your own games.
The world that we're creating is filled with divine monstrosities, unnatural horrors and the rotting remains of long-buried threats. The players themselves laugh in the face of danger and horror: not out of fear, but once the horrors become the norm, everything seems to fit just right. It's a grimdark setting for our particular brand of humor.
What Your Support Does
Your support helps provide funds to produce the videos, podcasts, art, worldbuilding, PDFs, and other content made for you.
Your patronage additionally financially supports the creators, helping keep a roof over ZoranTheBear's head, and keeping the rest of the cast and crew fed.
Your support also helps make a difference in so many other ways as well: adding more art to the show, supporting the PDFs and TTRPG content we create, budgeting development time for more content for your games, and many more future projects.
Can't contribute on Patreon and still want to support the show?
Subscribe to ZoranTheBear's Channel: https://www.twitch.tv/zoranthebear
Purchase Narrative Declaration's and ZoranTheBear's merchandise.
Watch the show when it's live on Twitch
Create fanart (we love to see it!)
Join our Discord community
Play the game with us on our Discord and invite your friends. Use our world, setting and content in your games!
Tell your friends about the show! Word of mouth is extremely helpful
Keep being awesome! We wouldn't be able to do what we do without the good vibes and love you give to our team.
$3,877.69 of $4,200
per month
Hiring a Video/Audio Editor!
This will free us to do even more for you. This means enhancing the audio of each episode, audio balancing, music in the tracks, sound effects, audio cleanup, and more.
4 of 6
Become a patron to
Unlock 92 exclusive posts
Connect via private message
Recent posts by Narrative Declaration
How it works
Get started in 2 minutes