New Mexicast
is creating Podcasts, Video & Photo Blogs
Select a membership level
New Mexi-Castaways Crew - Deckhand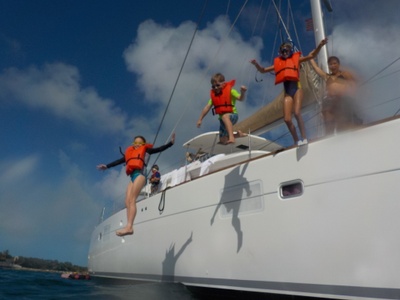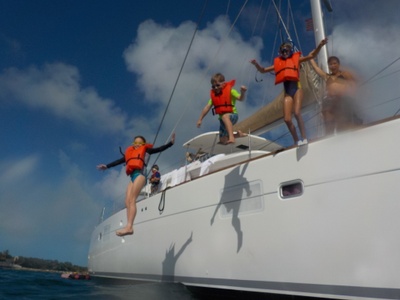 It takes a special someone to be daring enough to join the New Mexi-Castaways Crew as a deckhand! Generally, a deckhand helps keep things looking ship-shape on a boat. It can be a lot of work (we may ask you to swab the deck) but if you are willing to step onboard as a deckhand, you will be a critical member of the crew. To show our appreciation for your contribution to this crew we would love to offer you:
Access to additional, Patron-only content, including videos and photos from our sailing and land-based adventures.
New Mexi-Castaways Crew - Engineer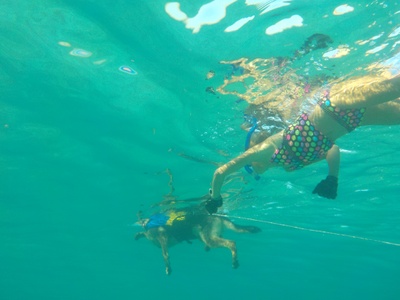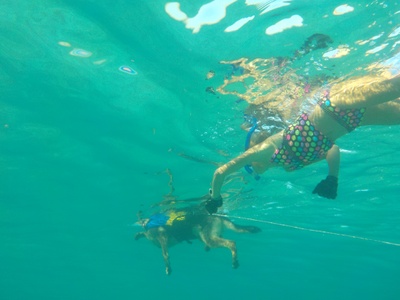 If you have spent any time on a boat you know that things are always breaking. Without a great Engineer we would never get to have these Enchanting Adventures. Generally, an Engineer is responsible for taking care of a boat's mechanical and electrical systems, including the engines, boilers and generators. On the Dawn Treader our Engineer is our daughter, Ziva, who helps keep the engines, motors and generators in ship shape. If you don't mind getting dirty and are willing to join the crew as an Engineer, we are sure she would really appreciate the help. 
As a New Mexi-Castaways Crew Engineer you will get all the perks we offer to our Deckhands plus we would love to offer:
A Private Audio Feed with extended audio content, including natural sound from our Enchanting Adventures.
About New Mexicast
If you are reading this chances are good that we are kindred spirits. You are a curious adventurer, either in practice or in spirit, and I appreciate you. It is that same spirit that pushed me to move onto a sailing catamaran with 3 kids, one husband and a German Shepherd. 
Thank you for visiting my Patreon page. On the left you will find links to lots of free content. From highly produced feature stories on NewMexicast.com to live streaming on my Facebook page there is an abundance of material to explore completely free of charge. If you find yourself enjoying the free stuff, and want more of an inside look at my family and our adventures you've come to the right place.
For starters, let me introduce myself. I'm Rosa Linda Román, a former mainstream TV news anchor/reporter who went independent when my kids were born. In 2007 I created the first video podcast in the state of New Mexico called
New Mexicast
. New Mexicast's tag line is:
"Enchanting stories about interesting people and places in New Mexico and beyond."
New Mexicast went on to be a weekly, half-hour TV show on a local station in Albuquerque. It was a labor of love, and I was a one-woman-band. That meant I made no money and worked too much. But I was proud of what I created. You can still see the New Mexicast archives on my YouTube page:
YouTube.com/NewMexicastTV
The problem was, I was burned out. Ours is a traveling family and I found myself spending far too many family trips trying to edit episodes or meet a deadline. So New Mexicast went silent for awhile. I stopped recording. I stopped writing. I just stopped. It was all I could do to keep up with 3 kids. There was no time for my perfectionist editing ways. I thought about selling the brand. Then two things happened that changed everything:
We bought a boat.
Live streaming became a thing.
Through live streaming I was able to keep my broadcasting skills alive and tell our story without robbing my family of the most precious thing I can offer: time.
Although I am a Certified Pro in Final Cut X (FCPX) and love video editing, the reality is that most of my stress over content creation came from my perfectionism as I edited videos. With live streaming I was able to share our adventures living on the sailing catamaran
Dawn Treader
, without losing the spontaneity and freedom we value as a family.
Of course, this was only until we actually sailed away from the shore and lost our reliable internet connections. Gratefully, I had the presence of mind to record our big adventures both through audio podcasts and videos. Now that we are back on dry land (sadly, we sold the
s/v Dawn Treader
in May 2018) I am working to put that content together. This time around I won't be doing it as a one-woman-band. 
Which brings me to Patreon. With your help I will hire an editor, project manager and website developer so that I can create more content while still enjoying new family travel adventures and taking you along for the ride.
Thank you for your support! I am excited to see what we can create together. 
Lots of Love & Light,
Rosa Linda
Reaching the goal of $500 a month will allow me to hire a regular editor to help take some of the editing work off my plate. This will allow me to improve the quality of my podcasts and to offer content much more consistently.
1 of 2
Become a patron to
Connect via private message
Recent posts by New Mexicast
How it works
Get started in 2 minutes