Gabriel, Sarah, and Zach
is creating The No Bad Ideas Podcast
Select a membership level
All Idea Access
If you support us at $1 per month, you will receive our unending and eternal gratitude - and also unending and eternal access to the back catalog of No Bad Ideas, available only on Patreon. 
Bad Idea Brigade
Want more No Bad Ideas every month? Have articles that you think would be perfect for the show? Look no further. For just five dollars a month, you'll get access to a monthly bonus episode, where we'll get our ideas from all of you! Sign up, and at the start of the month you'll get access to a form through which you can send us your best bad ideas, and at the end of the month you'll get a bonus episode based on the lucky (or unlucky?) pick!

Idealist
Thank you so much! In addition to everything else, if you support us at $20 a month, we will give you a thank you shout out on main episodes of No Bad Ideas each and every week. Because your support is part of what makes each and every episode of No Bad Ideas happen.  
About Gabriel, Sarah, and Zach
Of course there are bad ideas. Like, a lot of them. But
any
idea can be turned into a good story.
No Bad Ideas
is the creation of Gabriel Urbina, Sarah Shachat, and Zach Valenti, three writer and artist-types who, in order to stay fresh creatively, have an excuse to hang out with each other once a week, and check in on what they're working on, take a
terrible idea
they found on the Internet each week and turn it into a compelling narrative. Or as close as they can get in 30 minutes. If you're someone trying to be creative yourself or even if you just appreciate a good story, you'll enjoy listening to Zach, Sarah, and Gabriel figure out how to make sense of the best (worst?) absurdities the internet has to offer. We guarantee there have definitely been worse ideas.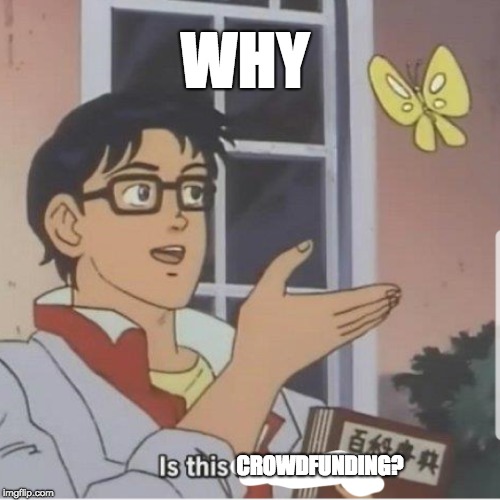 Mics cost money. Hosting websites costs money. We don't know if you know this already so apologies if it's old news, but if you live in a building you don't own, there's this thing called
rent
, and actually it costs
a lot
of money.
It all seriousness, we've turned to our friends at Patreon - who make it easy for artists to get paid to make more art by the folks who want to good art - in order to help defray the costs of making the show and to help us do more and new and ambitious things for all of y'all. Supporting us here will allow us to not only make this weekly podcast A Thing that continues into the foreseeable future. It will also give us the resources to tackle more ambitious creative projects. Gabriel, Sarah, and Zach were the producers behind the Webby-nominated, eight-million-downloads-and-counting, audio drama podcast Wolf 359, as well as Time Bombs, a miniseries that was made entirely in the span of a single week. We've done long projects, and we'd like to do them again. We've done short projects, and we'd like to do them again. We have medium projects we'd like to make for you, and supporting us here will help us bring them into the world. 
Whether or not you've listened to every episode of Wolf 359 or are just joining us because you heard this was the podcast that did silly things with Best Of Craigslist ads, we want to be in the business of telling stories to you as well and as long as we can. So come join us, get some cool rewards, and hear hopefully many more ideas - varying in quality but always entertaining.
Thanks! 
A Script Of Our Own
Once we hit $500 a month, we'll be able to take the time (and afford the therapy) to lock ourselves away with one of the Bad Ideas we've discussed on the show and turn it into a fully-fledged film script that you, our beloved Patrons, will be the first to see. We can't promise it'll be the next summer blockbuster, but we can promise we'll share glimpses of the insanity that is our writing process along the way as we really and truly take a bad idea and turn it into a good story.
1 of 1
Become a patron to
Unlock 245 exclusive posts
Connect via private message
Recent posts by Gabriel, Sarah, and Zach
How it works
Get started in 2 minutes