Chris Weatherley (Novabug)
is creating Unique Retro Gaming Content
Select a membership level
Bug Rank: Lieutenant
Simply Supporting Novabug, No Frills. 
Option to become a moderator on live broadcasts (Limited Number)
Access to Bug Army Barracks (Discord)
Bug Rank: Captain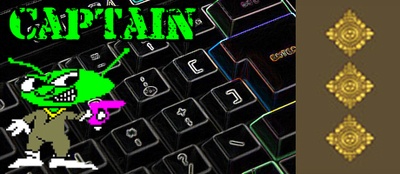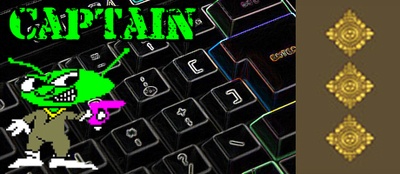 Exclusive outtake/raw footage now and then.
Updates on future projects and behind the scenes footage.
Name featured on Livestream broadcasts
Bug Army Membership Card by Request
Option to become a moderator on live broadcasts (Limited Number)
Access to Bug Army Officers Quarters (Discord)
Bug Rank: Major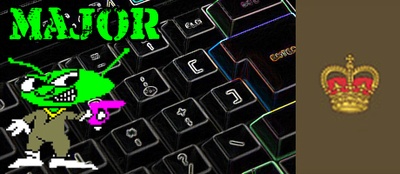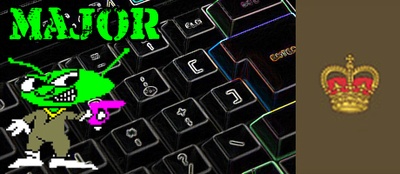 All the benefits of Captain plus a Bug Army baseball cap by Request
Featured listing and link (if applicable) in all video's description box. 
 Access to footage created for collaborations and extra unlisted videos. 
About Chris Weatherley (Novabug)
Hello all & everybody,

Novabug here to tell you what I'm all about, why I make content and why I'm on this very site.

I produce unique retro gaming content for the sheer enjoyment of creating, commenting and sharing. It's something I have a passion for that equally mirrors my passion for retro gaming. Re-experiencing old favourites or discovering games we may have missed, either way I love making content and even more love the positive response by sharing it with like minded people. My focus is generally on the 8-bit and 16-bit era, especially on Amstrad platforms but I also cover various systems like the Commodore 64, ZX Spectrum and their gamebase. Any funding received from Patreon will be invested into improving my content in several ways. Higher quality equipment and software, wider promotion to reach more people to enjoy my work and higher interaction that will directly effect what I make content about. Rest assured, no funding will be spent on my personal collection or any holidays. (I rarely take any anyway)

So what do I create? Well, it's kind of difficult to pigeon-hole my channel, but in a nutshell it's a mixture of several video types focused on the retro gaming scene. The primary crux of the channel are my shortplay reviews which I call NRG; these are easy to watch, max 10 minute gameplay videos with my off-the-wall, unscripted commentary. These are complimented with Simply Longplay videos, which feature a retro game from start to finish, no commentary.

I also have regular series' running such as Top 11, my take on the generic Top 10 video which varies in subject matter, It's Not Easy Being Green Screen looks at Amstrad games and how they look and play using the green screen monitor and The Brief History of... which is my game comparison series featuring a franchise and all versions of the title. Below is an example of each.




I have featured playlists for game franchises like the Dizzy & R-Type, livestreaming in the form of The BugStream and the strangely popular Amstrad Game Testing LIVE at least fortnightly, my Vlog style Retro Waffle show (Again, one of the most popular) and I make individual projects with a common theme. Newer shows are Games 101 and Amscast, will will gain prominance hopefully. In fact, my most popular video is The 464 Project. I also regularly collaborate with other youtubers big and small, and interview figureheads in the industry when I get the chance.


Making these videos is something of an obsession for me, I'm always looking to make a better product for everyone to enjoy, and I hope to elevate the overall quality and accelerate output even further with your help. Any patronage given no matter the amount will be humbling, highly appreciated and with any luck this will be reflected in any rewards I can offer, but mostly will be seen in improved content you will hopefully enjoy. If you do choose to support my work, I thank you hugely in advance and hope I can justify your faith in me and my work. Join the Bug Army!


If you wish not to join the Bug Army, but want to make a one-off tip, visit here. https://streamlabs.com/Novabug/tip. Many Thanks.

Novabug... Out!


$160.42 of $464
per month
If this one and only target is reached, significant upgrades to my equipment will have been made. Predominantly a higher quality camera, PC upgrades and better lighting. My patrons will receive a personal thank you message, an entire video dedication and entry into a prize draw for a boxed Amstrad GX4000, Novabug T-Shirts and maybe more.
1 of 1
By becoming a patron, you'll instantly unlock access to 138 exclusive posts
By becoming a patron, you'll instantly unlock access to 138 exclusive posts
Recent posts by Chris Weatherley (Novabug)
How it works
Get started in 2 minutes