The Skeptics' Guide To The Universe
The Skeptics' Guide To The Universe
Select a membership level
CYBORG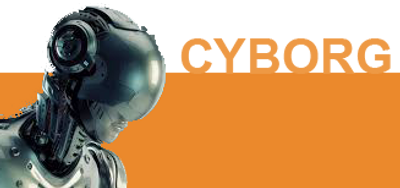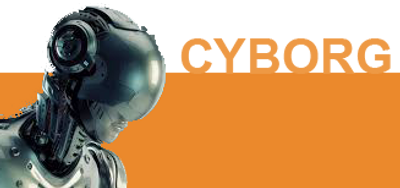 You are a human with some... Upgrades. Thanks for joining the SGU Family! For $5 you will get everything below and help grow the show.

Includes:
✓ Livestream Audio podcast bonus (Only for Patrons)
✓ Access to Patreon Lens - Behind the scenes video
✓ Access to Patron-only content - Posts from SGU including saved live stream events and more!
✓ Access to SGU Patron Community Posts - Post and comment to other Patrons
✓ Access to Private SGU Discord Server
✓ Your name listed on our website at your contribution level

Includes Discord benefits
BIOPUNK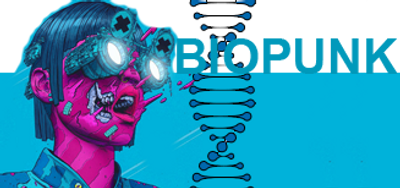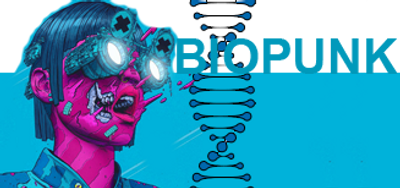 You have hacked your own DNA and discover that you can access these enhanced rewards! 
Includes:
✓  Premium Content Feed - full interviews, videos, bonus segments 
✓  Ad-free Episodes Feed
✓  Discount admission to
NECSS
✓  All previous levels
Includes Discord benefits
NANOMORPH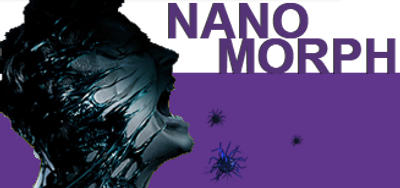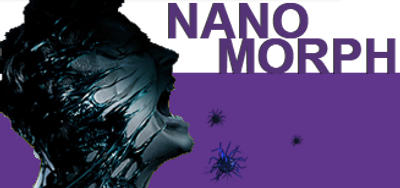 Nanomorphs have merged with your biology allowing you to now interact with the SGU.  

Includes:
 ✓  Access to a VIP Private Discord chat room
 ✓  All previous levels

Includes Discord benefits
About The Skeptics' Guide To The Universe
In 2005 when podcasting was just starting out, we (Steve, Bob, Perry, Evan and Jay) decided to create 
The Skeptics' Guide To the Universe
(SGU). We all had a
love for science and critical thinking and wanted to share it with the world
. What we didn't know was that we were also starting a life changing journey. Since then we have not missed putting out a show every week for 16 years. Now (joined by our newest member, Cara) we have produced over 800 episodes and have over 100,000,000 downloads... and we feel like we are just getting started.
Our listeners
have made this experience incredible. Your feedback and support are what keeps us going because we know, through you, we are making a difference in the world. Over the years we have met many of you at conferences, had conversations on our forum and over emails.
With our Patreon account we can take things to the next level. We can now interact with many more of our listeners, more often and much easier using our private SGU Discord Server (details on this below).  We also are going to have a patron-only live stream every month.
We have several goals listed below that will help us grow the podcast and all the other things we do at The Skeptics' Guide. The most important goal is hiring Jay as a full-time employee. His full-time work will allow us to grow the SGU by reaching more people and produce more content.
Goals:
500 Patrons - Streaming device upgrade

Thanks!

1000 Patrons - There are 4 lights...we need 6!

Thanks!

2000 Patrons - Controlling Electricity

Thanks!

3000 Patrons - Hire Jay Full time! – Thank You Video 

Thanks!!!

3500 Patrons – Studio 

Upgrade

 

Thanks!!!

4000 Patrons – 12 Hour SGU Live Show Thanks!!!
4500 Patrons - New audio gear for all 5 of the Rogues 

Thanks!!!

5000 Patrons - Single topic video series starring Steve 
5500 Patrons – 24 Hour SGU Live Show
6000 Patrons - Create a pilot for a Skeptically-themed TV show based on the SGU
8000 Patrons - Hire employee #2 
10000 Patrons - Produce a new science podcast 
If you enjoy the show and believe in what we do then help us reach these goals!
We created our Patreon membership because we want to interact with you and build the SGU community beyond what it is today. 
NOTE: 
Each level inherits the rewards from the lower levels.
$5 CYBORG
✓ Livestream Audio podcast bonus (Only for Patrons) - Each Friday Livestream is exported as audio-only for easier consumption through your podcast app of choice. 
✓ Access to Patreon Lens - Behind the scenes video  
✓ Access to Patron-only content - Posts from SGU including saved live stream events and more!
✓ Access to SGU Patron Community Posts - Post and comment to other Patrons
✓ Access to Private SGU Discord Server - See the description of this under the questions section.
✓ Discount admission to NECSS - This is a yearly conference on science and critical thinking held somewhere in New England or online. 
✓ Discount for SGU merchandise - We have a store where you can buy our t-shirts and science-related stuff
✓ Your name listed on the website at your contribution level
$8 BIOPUNK
✓ Premium Content Feed - full interviews, videos, bonus segments
✓ Ad-free Episodes Feed
✓ View the monthly Q&A Stream LIVE!
✓ Vote on questions for the monthly Q&A live stream
✓ All previous levels

$20 NANOMORPH
✓ Ask Questions during the monthly Q&A Livestream
✓ Access to a VIP Discord chat room - One or more SGU Rogues will join each month.
✓ All previous levels

$100 METACOG
✓ Receive a shoutout on the SGU
✓ All previous levels

$200 LUXOTIC
✓ Be a Guest Rogue on the show (Starting after 6 months of patronage)
✓ Get an exclusive SGU LUXOTIC tier t-shirt
✓ All previous levels

What is the Discord Server?

The Discord Server is a series of text/audio chat rooms where you can meet and talk to other listeners. There are patron only chat rooms and at higher reward levels where you get access to more chat channels. For example at the $20 patron level you can chat with one or more of the SGU Rogues at least once a month. We are also likely to offer some people Moderator status. 

HOW DO I GET MY DISCORD REWARD
If I become a patron how will I listen to the podcast? 

At the $8 patron level, you gain access to both the AD-FREE Episodes and our Premium content. Patreon will supply you with a new RSS feed that will include both feeds.
If my reward level lets me see the live or recorded Q&A stream where will I view it?

We will put a post up on the patron-only feed that will give you the time/date and link to the stream.

What if I am already an SGU Member?

If you have joined our previous SGU Membership that is found on our website you can still maintain that membership with us. However, Patreon allows us to offer more rewards and content, so if you want in on the action you can move your membership here. Feel free to email us at [email protected] if you have any questions.  

Thanks from everyone at the SGU!

We will produce a video series where Steve tackles a single topic per episode. This is perfect to send to your friends on social media.
7 of 11
Become a patron to
Unlock 950 exclusive posts
Connect via private message
Recent posts by The Skeptics' Guide To The Universe
How it works
Get started in 2 minutes