Paul Banasiak
is creating 1 to 1 Training Videos, Clinics, Programs & More
Select a membership level
(Supporter) Patreon Content Member
Official Patreon Supporter. You will have access to bonus Patreon tutorials and content. The full Striking Academy Membership has been moved to its official platform at MuayThaiTechnician.com/StrikingAcademy
40+ Patreon exclusive tutorial videos & posts.
Question Suggestions for "Q & A" and future videos.   
2 Full Lessons (Out of 10) (Including Southpaw Secrets Series)

Preview Partial Access to Exclusive Guest Trainers. 
(100% Membership Access to Full Striking Systems, Clinics, Sparring Breakdowns and Private lessons in Full Access Tier - now only on MuayThaiTechnician.com/StrikingAcademy)

Access to the Patreon Platform and Facebook Group
(Full Acess to the Official Academy )

All Videos Broken Down with my Voiceover and Visual Diagrams for the Best Comprehension of Content Accommodating all Learning Styles
Gold Tier Member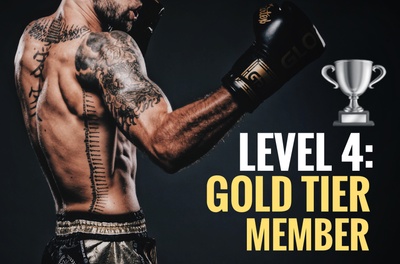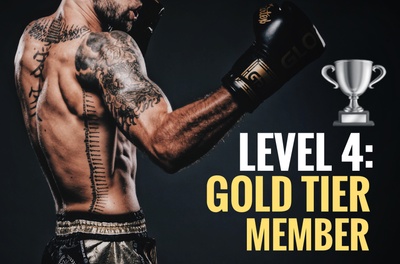 A 40$ pledge gets you premium perks in addition to the
Full Access Membership
on MuayThaiTechnician.com/StrikingAcademy
Your name (if preferred) will be included at the end of specific blog posts as an individual sponsor, post-fight post thank you mention and more. Please contact me if you wish to have your name displayed as I aim to respect the privacy of all Patreons.
[Streaming & Download] Access to ALL of my Digital Clinics and Seminars (Please Message me for All Downloads.)
Send me a link to your workout videos (Under 1-2 Rounds) and receive a quick tip response & workout review each month.
All "Limitless & Reaper" gear will come at a 20% discount.

All lower tier rewards included.
Small Brand Sponsor
Limited (10 remaining)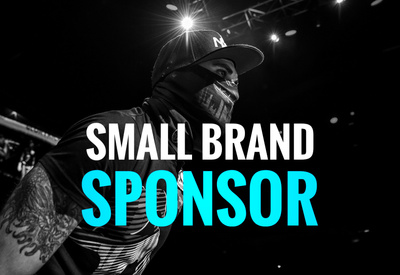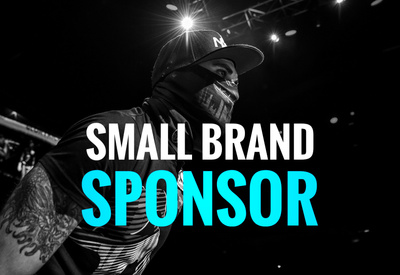 An official sponsorship supporting the professional athlete & blog. Your brand and logo will be featured in the sponsors section of my website (1000s of monthly visits), given consistent and due respect after professional bouts in Muay Thai in Thailand, on UFC Fight Pass and on Glory Kickboxing.

Story Posts 1-2x per month, send in content that you are aiming to promote to 1000s of fans. (360,000+ Facebook Followers, 20.5k Instagram)

Your brand logo will also be featured on my website in the sponsors section.

(Please contact me if you wish to have your name displayed as I aim to respect the privacy of all Patreons.)

Available to individuals looking to only support as well.
ALL lower tier rewards included.
About Paul Banasiak
FINAL WEEK - OFFICIAL PLATFORM RELEASE INCOMING - May 15th

The Official Online Striking Academy is now LIVE. Our founding members tier is no longer available, but you can still become a Full Access Member on
MuayThaiTechnician.com/StrikingAcademy
!

The Supporter Tier can now join to get access to our prior Patreon 5$ tier and support further production of content.
(Final Days) Becoming an Early Access Member of the "Striking Academy".
Patreon was the kick starter to a full-fledged Striking Academy. By joining as a Patreon member, members gained access to our growing library of content before the release of the
On-Demand Video Website Platform
. The interactive platform is now fully functional with brand new lessons added to its library.
NOTE: After this Friday (May 15th) new memberships will only be available through the
official website platform
at double the rate with 50% of the membership going to charitable foundations for at-risk youth and those in need within the poverty-stricken province of Isaan, Thailand.
(Nothing Changes for Current Members Though Opportunity to Support Muay Thai 4 Orphans Will Become Available as Well)
Goal Reached
In addition to the chosen tier benefits, the first 100 members will receive:
Early Access to Content as it's created on Patreon.
A Striking Academy Membership Account at 33% of the Cost (15$ Tier Receives a Membership Account and Password with Early Access to all Programs on the Academy Platform Before the Official Release - the Website's Price After the First 100 Patrons will be 29.95)
Access to the Pad Holding Master Manual Entry Course (Post Official Release)

New Content, Lessons and Programs are Added Each Month. Here is a list of our most recent content:
New - Southpaw Secrets Private Lesson (60 Minutes of Voiced Over Video Footage)

New - Muay Thai Scoring Breakdown with Petchtanong Banchamek

New - Dominant Clinch with a World WBC Champion (Private Breakdown)

New - Namsaknoi Training - Legendary Tactics Sparring Breakdown

New - Trick Kicking Series for All Levels [Mini Seminar for all Official Members]


Private Training Videos, Articles, Boxing Training Lessons.

New Content Scheduled for Release Every Monday
•
New FULL Digital Striking Clinic / Seminar Releases:
[x] Low Kick Systems Clinic [10 Patrons Goal Reached][x] Thai Kicking Systems Clinic [Released with 20 Patrons][x] Trick Kicking Systems [Released with 30 Patrons]
[x] Striking Academy Lesson Dashboard [Released with 50 Patrons]
____________________________________________________________________________
Thank You for the Kind Consideration in Becoming a Partner of Our Striking Academy and Source of Support for Content Creation
Although Patreon is a small source of funding for projects of this magnitude, if we come together as a community we can aid in the production of high-quality projects, educational material, inspirational stories and informational pieces that have the potential reach of tens of thousands of people.
With the proper funding, the hours needed to produce high-quality production of documentaries, 1 to 1 private lesson breakdowns, striking programs, fight video analysis, video seminars, clinics, exclusive articles and more will be allocated to both the member's area and to expand the public library to further grow the sport.
[A long list of additional features and benefits of supporters & members is listed within the TIER BENEFITS, Goals and their descriptions]


Patreon is a way to support the content you love on a monthly basis. It is an avenue in which I can bring sustainably to the production of the best possible content from around the world; bringing it all back for the community to discover, to those that may not have the opportunity to work with myself, high-level trainers or to travel outside of their country.
I aim for this project to be a more personal line of between me and yourself in a world of surface relationships, photoshopped images, and the mirage of what looks like an overnight success. This is a place to tell the real stories, the insider look at the ups and downs of a professional athlete chasing a dream, with you in the passenger seat. This is my attempt of helping you learn from my mistakes and successes, in business, in professional sports, and most importantly. . . in life.
To Those Who Aren't Familiar With Who I Am | My Mission
My name is
Paul "Reaper" Banasiak
. My life has been transformed through the catalysts created by life, meditation, travel, training, and the tribulations that come with being a professional fighter on the world's top promotions. I was born in Poland, started a new life in America, quit while I was ahead in clinical rotation on my road to becoming an anesthetist, and began to chase the passions that brought happiness to my heart and mind.
I have never been able to interwind and translate my creative thoughts into the physical realm. I felt that I had a vision, but I was lost in finding a vehicle to express it. My first trip to Thailand changed that as I started my (
now Top 10 Ranked)
blog, channel, and freelance services etc. Our page now holds over 360,000+ followers on
Facebook
, and 15,000+ on
Instagram
.
I may have jumped from the introduction to where I am rather quickly, but that's because the real stories of value are between the lines. That space is what I aim to fill with this project. In the age of social media, where surface content, quick to read articles, 15-second videos add up to hours of distraction, I have found myself aiming to please the masses. The intimacy disappearing, with every in-depth
piece
and creative project gaining little traction, whilst short and entertaining videos were going viral I have felt a need to step away from social media. After speaking with Sylvie and her husband, instead of stepping back, I have created a solution
[make sure to check out
her wonderful page
as well, I honestly think that she is the best journalist in this space. . .]
I believe that this may be the only vehicle, the only place to connect with an intimate audience and provoke real thought, share real content, and create a deeper community in a world of shallow content. It is a place, that if executed properly can fuel the creation of beautiful projects and educated minds.


What Your Support Brings to This Journey

Through your support, our content has no limitation in possibility and creation. I have invested my life savings into this dream, purchasing the necessary videography equipment, travel tickets, private training, education and anything that would bring in the widest array of perspective into my life. Living out of a bag traveling through Asia, sleeping on the floor in Thailand, California and other countries just to gain any bit of experience that I can from each location that I had discovered.
Your support brings longevity and sustainability to the library of content, it ensures that the operational costs of the website, video production and training are at the very least sustainable, allowing the opportunity for bigger and better content, eventually shifting into a full-time endeavor that exceeds your expectations, helps you to learn through my mistakes and successes.
As a journalist attempting to grow the sport of Muay Thai and the self-discovery/ limitless potential of ourselves, there is a trade-off. A sustainable job as a personal trainer, waiter, college student etc. brings comfort, but it does not bring perspective, a story to tell. It does not bring the same discomfort or the time required to carry on writing / filming / editing / creating content whilst training as a professional athlete with the best trainers in the world. I believe that this may be the first & only avenue in which it is a win-win situation for the community as a whole.
Your contribution literally makes the dream come true for not only those affiliated with producing the projects, but also for those inspired by its content.
With 500 Patrons, we will move the already organized on-demand video platform into a coded app to further enhance your experience. The app will be available on iTunes, Google Play, Apple TV and almost any device with application capability.  
4 of 4
By becoming a patron, you'll instantly unlock access to 107 exclusive posts
By becoming a patron, you'll instantly unlock access to 107 exclusive posts
Recent posts by Paul Banasiak
How it works
Get started in 2 minutes