'Adventure Aaron' Carotta
'Adventure Aaron' Carotta
Creating 'Ocean Rowing Around The World', Content!
Select a membership level
The Rower
Limited (98 remaining)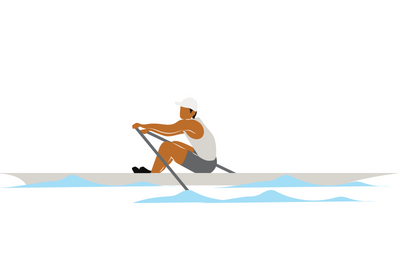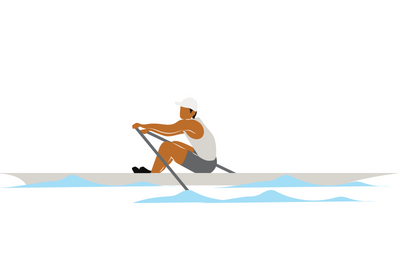 Welcome Aboard My Fellow Crew Member!!!!
Thanks for keeping us fed Matey! You will be 1 on 1 with me aboard 'Smiles' the Ocean Rowboat. Hearing first hand each podcast, I post almost weekly, live, no filter, ad-free, straight from the cabin. Benefits include a shout out to you personally on the Podcast, announcing the newest addition.
The Coxswain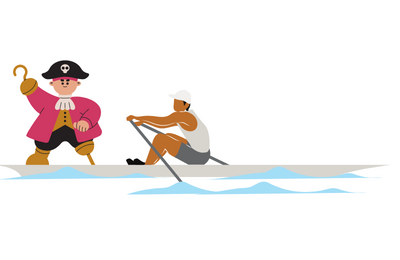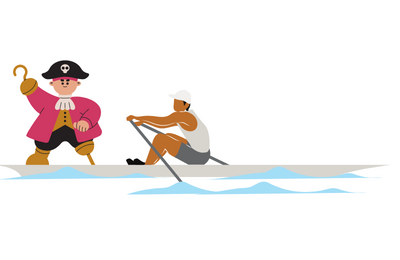 Ahoy Coxie! There is a new watchful eye aboard and it's you! It's clear your going to be awake 24/7 and 'COFFEE is NEEDED'. You will receive 2 bags, (2lbs) of the official 'Adventure Aaron' Coffee, EVERY MONTH! You just helped cover our monthly cost it takes for us to communicate at Sea, using the satellite service. In order to keep us pointed and headed in the right direction, you have full access to the location by way of three different platforms. This tier includes, the one-on-one conversations via podcast to with 'The Crew Tier. Thank you for keeping the monthly cost to communicate at Sea possible.
1 FREE 1LB BAG OF ADVENTURE AARON COFFEE
The Team Manager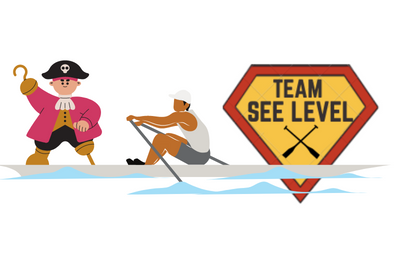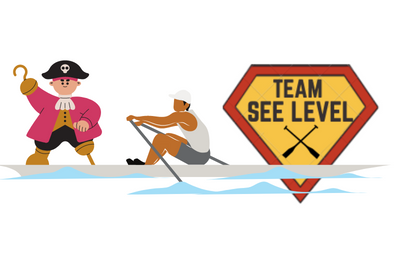 Aye Aye Captain! You just closed the deal on our future. You will get 2lbs of 'AA COFFEE', each month! This level of commitment gets full access to everything else requested, with a full line of open communication, including updates on all emergency SAR request while at SEA. You will be the first to know, all at SEA with a voice to manage all efforts seeking this worlds first success. From SAT Line direct access to the official team member emails.
AA COFFEE FREE MONTHLY SUPPLY
About 'Adventure Aaron' Carotta
I am completely crowd-funded and not bound to the pressures of networks, advertisers, or big entities. 
I am also solo and unsupported on the world's first circumnavigation in an Ocean Rowboat.  I set my route, make the videos of facts as I see them, and display the positive as a truth for just that.  I live out of this very Ocean Rowboat, with the hopes my humble quarters allow me to interact with communities many wouldn't.  My trial and errors of the misadventures at times come without bias, and look to continue to spread the findings from a perspective I call, 'See Level'.   It is all now my biggest adventure to date and after the last decade of doing them, this is how I fund it.  All contributions go directly to support my rowing expedition and possible support team needed.  The campaign which includes any philanthropy I am sometimes finding, boat repairs, port fees, and of course food and a few cold ones every now and then, smoothing the process. 
Thank you for keeping my digital nomad journey going and allowing a creator like myself to support others.  I mean it, these are the stories and experiences I hope the world gets the opportunity to SEE! 


All tiers get the 1 on 1 podcast access.  The second and third tiers, will receive a 2lb monthly supply of 'AA COFFEE'. 
For the full details on myself and the efforts over the years, please visit my official website at, Adventure Aaron Official Website


Become a patron to
Unlock 17 exclusive posts
Get discounts to an online store
Connect via private message
Recent posts by 'Adventure Aaron' Carotta
How it works
Get started in 2 minutes