Abney Park
Creating Music, Games, Audio Books...
Select a membership level
Abney Park Patron, Copper Level
You get access to the Patron Only Feed and Patron Only Emails, featuring free songs from our vast catalog of music, exclusive stories and posts from the band, and more!
TOTAL INCLUDED:
• Free Music
• Patron Only Feed
• Patron Only Emails


Abney Park Patron, Brass Level
You get everything at the dollar level, plus exclusive song releases, at least once a month. This may be songs that you got years before they appear on an album, or even songs that never make it on an album. We often cut great songs that just don't fit the album we are constructing. Instead of throwing those away, you'll get them free!
TOTAL INCLUDED:
• Free Music
• Patron Only Feed
• Patron Only Emails
• Exclusive song releases

Abney Park Patron, Aluminum Level
At this level you get everything mentioned above, plus a monthly audio recording of the serialized audio book of The Airship Pirate Chronicles, as read by Captain Robert himself!
We've even talked with other steampunk celebrities about making cameos, and have only received a positive response, so expect surprise appearances at times. 
TOTAL INCLUDED:
• Free Music
• Patron Only Feed
• Patron Only Emails
• Exclusive song releases
• Serialized Audiobook of The Airship Pirate Chronicles

About Abney Park

Abney Park has all these amazing things we want to make, and do with you, but we always get stuck scrambling for money, and can't spare the time to make them. With your help as a Patron, we can make all this great stuff for you!
Let me tell you what we have in mind. And feel free to make suggestions!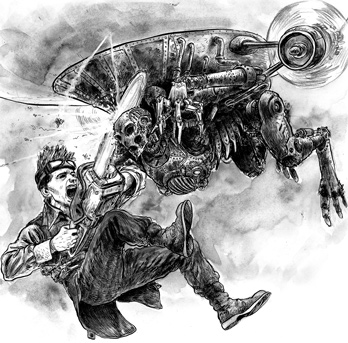 We really want to do a serialized radio show based on our novel series! Just like radio shows of old, this would come out once a month (or more, if we make our Patreon goals). It would be REALLY cool to have steampunk celebrities form outside Abney Park play different characters in the drama!  We've already talked to Professor Elemental (who make a GREAT Doctor Calgori) and John Sprocket from The Cog Is Dead (who could do just about anything, since he's a big time pro voice actor) and both said they'd be interested!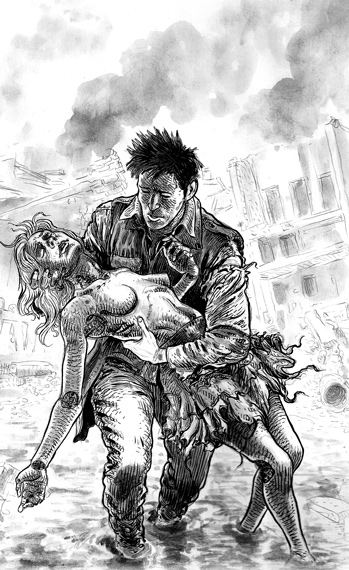 If you haven't read it, this is a swashbuckling, time traveling, monster fighting, rebel-against-the-establishment series with airships, and pirates and mechanical mermaids, automatons and neobedoiuns, and all kinds of amazing!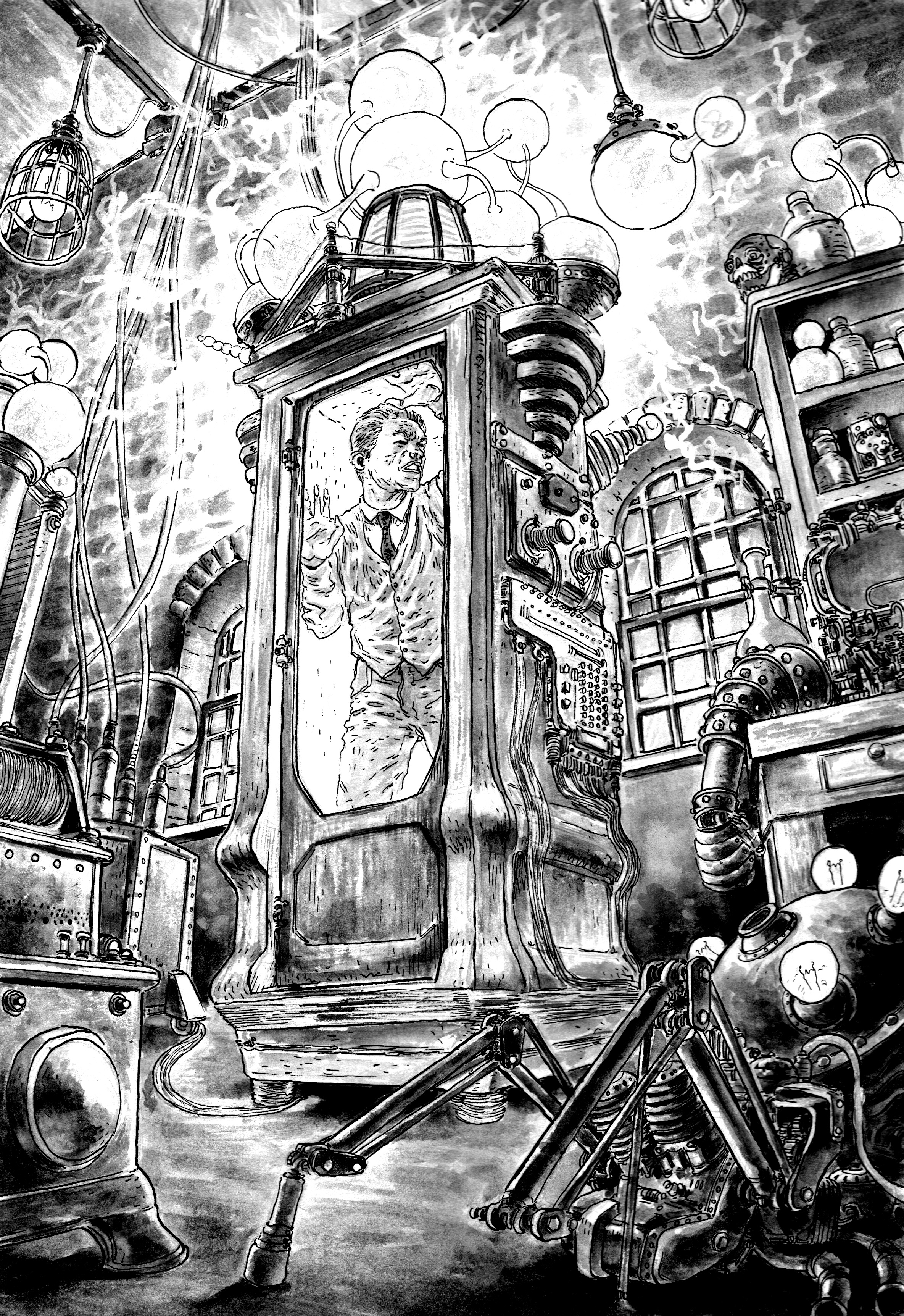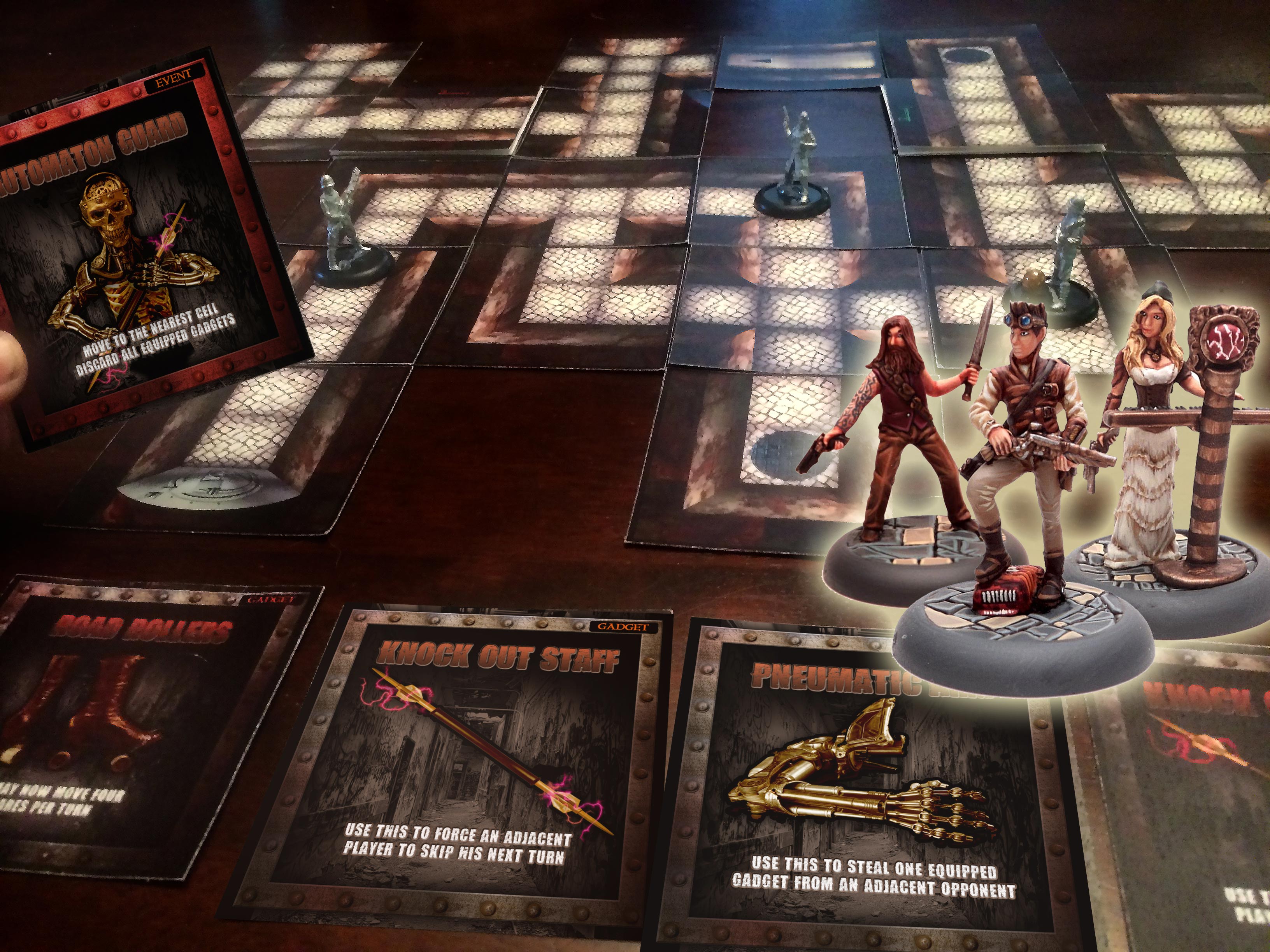 We've been developing games for years, based around the Abney Park world. But the problem is, most games cost too much to print... and that makes them cost too much to buy!  For example, the box that our last board game came in DOUBLED the cost of producing the game. And it wasn't even that nice of a box!
But, we will give you these games to download when you subscribe to our Patreon Fan Club! You could then print them yourselves, and play right away! In the image above you see a miniatures game we developed and printed. It looks pretty great, right?  Well, thats the home-printed version. It's easy to make, and so much fun to play!
We'll regularly upload gaming content for you, as a patron of Abney Park at the $7.50 level!

Above is an example of a live session. Our Patrons will be able to join us live in the studio...or even onstage...for recording sessions, practices, and live concerts. And if you miss the live stream, they will stay recorded to watch at a later time. 
There will also be collaborative sessions, where we can write music together. You can make lyrical suggestions, or come up with lyric ideas. Or we can desecrate a classic Abney Park song's lyrics together! I'll record whatever nonsense we come up with, and you can download the track when its done! 

I love making music videos, and we've made some amazing ones over the years. However,  we don't get paid for these. In fact, we lose money on each one, so there is not a lot of reason to make them.
But with you contributing to our Patreon,  we can take the time to make some amazing videos!  
Let me tell you some ideas I have...
"Tree House At The End Of The World"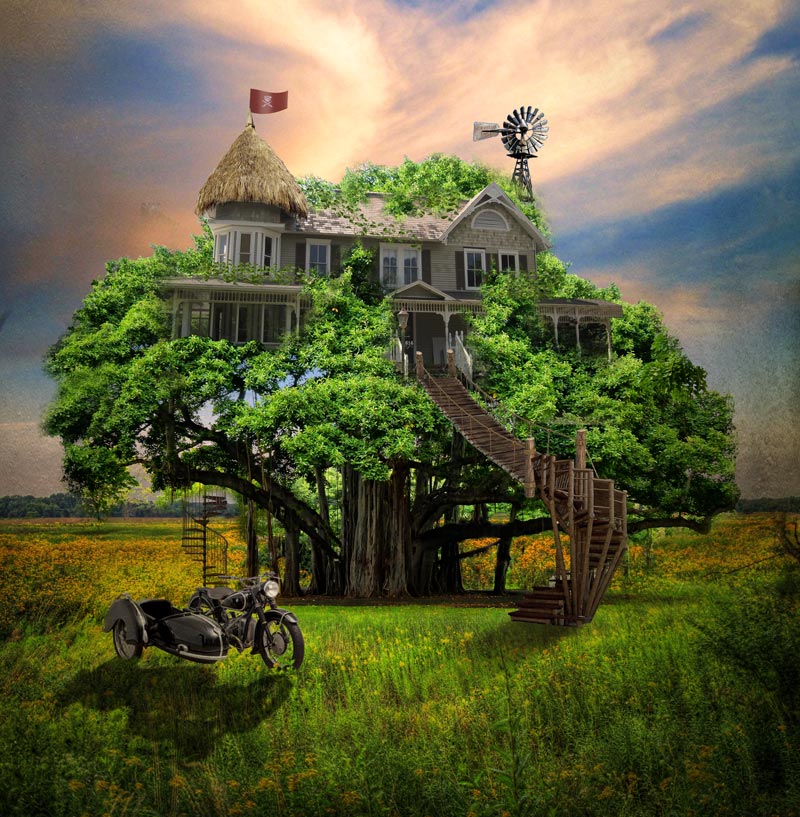 One of the settings of the next novel is a treehouse, and the first song I wrote for the next album is about escaping to this Treehouse At The End Of The World, and living the rest of your life there. 
A music video set in this location would be amazing. And with you being a patron I could spare the time to make a gorgeous video set in this location!
"Under The Floor, Over The Wall"
I've already started an epic music video for "Under The Floor, Over The Wall", the song about two children who live in secret, in the basement under the toyshop in the dark city of The Change Cage. 
I'd love to finish this video using real actors inserted into these drawn settings. But it'll be time consuming, and even doing it all myself it'll cost money to build green screens, etc. With your help through this Patreon page, I can spare the time and money for such an epic undertaking. 
"The Anthropophagists Club"

I always wanted to try my hand at vintage styled animation. Well, we've got this great song about a man who stumbles into a nightclub for cannibals, and gets drugged up and served to the club's patrons. 
Wouldn't vintage animation be a great way to tell that story?
"Souls From Lullabies"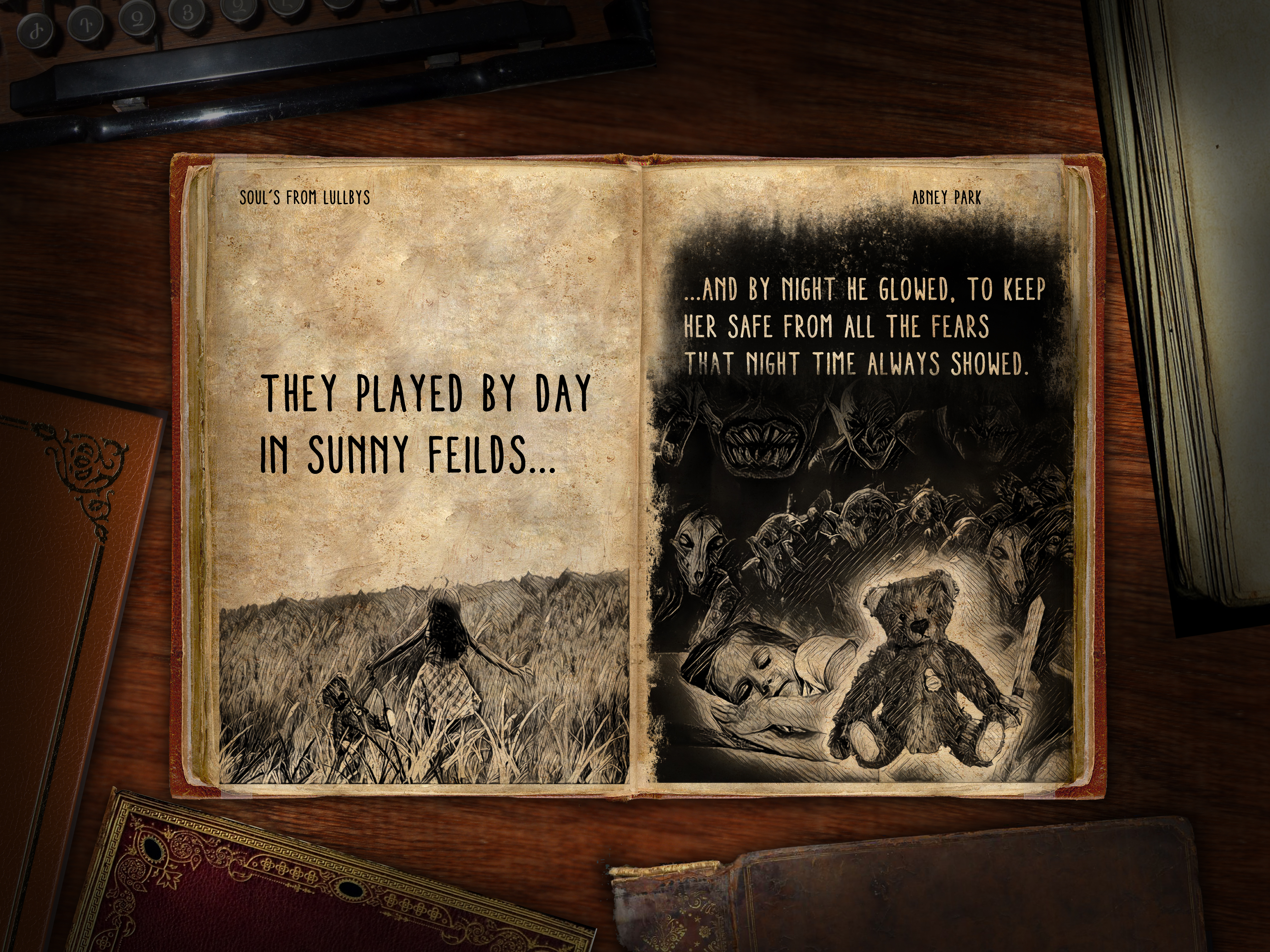 I've already started work on a video for "Souls From Lullabies" (yes, the globear story), and it's going to be beautiful. Sort of a sequel to the "His Imaginary World" video, drawn in the same style. The problem is, since music videos don't pay, I spend all my time scrambling for money elsewhere, and never get a chance to do this.
With your help through our Patreon page, I'll have the time and freedom to finish it! 

HOW DO WE KEEP THIS BAND AFLOAT?

The world is changing as far as how artists get paid. When Abney Park started, it was all about selling records and tapes. Then it was about selling CD's, and our biggest threat was people copying the CD's instead of buying them. Then it was about selling MP3's, and our biggest threat was people pirating them. 
Finally, iTunes came along and made it way easier to by music then steal it, our income soared to the highest its ever been, and so I quit my day job. That was around about 2005.
Around 2008, corporations stepped in, and said, "This pirating music idea is great! How can we make money off of distributing artist's music without paying them much?" And they invented the streaming sites like Spotify, Pandora, Apple Music, Youtube, etc. Over the last few years of this, Abney Park's audience has continued to grow, our music is listened to by more people then ever, but thanks to streaming sites like Spotify we are making a third of what we used to.
And the amount we now make is not enough to pay the bills. Just ask my mortgage company!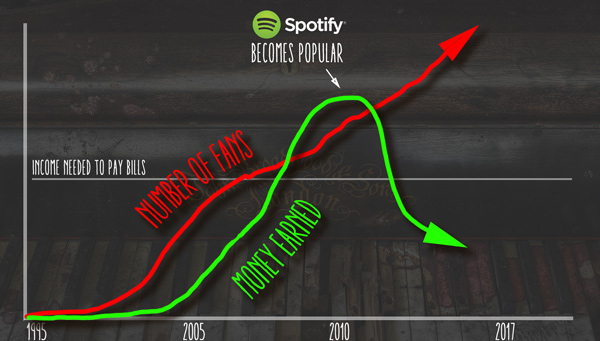 "BUT SPOTIFY IS AWESOME FOR FANS!"
Yeah, I know it is. I wish it wasn't, because its killing us, but it is.
Well, thanks to Patreon, and you, we've found a way to balance the scales!  If you subscribe to us, our income will go back to what it was, and we can keep making you stuff. And in return, we'll give you TONS of free music, all the time. And if you use Spotify, you have our blessing to stream our music as much as you want. 
If you join the Abney Park Patreon Fan Club, you can make sure Abney Park gets paid fairly for our art, and have our blessing to stream our music on as many sites as you want!
So please consider subscribing to our Patreon page, so you can get in on all the cool stuff we'll be giving out. 
Each month I will release THREE chapters of The Airship Pirate Chronicles as a serialized Radio drama, just for Patreon subscribers at the aluminum level or higher.

So now we are getting three chapters a month!
2 of 3
Become a patron to
Unlock 165 exclusive posts
Connect via private message
Recent posts by Abney Park
How it works
Get started in 2 minutes