Acorn to Arabella
Creating videos of building a 38 foot sailboat from scratch.
Select a membership level
Bread and Butter
Thank you so much for your support. Every donation helps get Arabella built, no matter how small the amount. At this tier, we see your name and think of you fondly, knowing you support videos that you could watch for free, but have answered the call to lend a hand. Here's to you!

Monthly Live Q&A and Note of Gratitude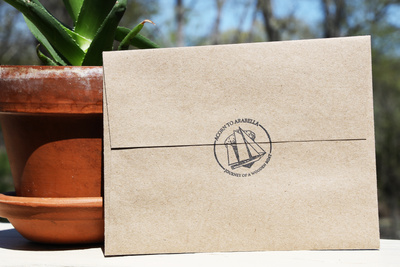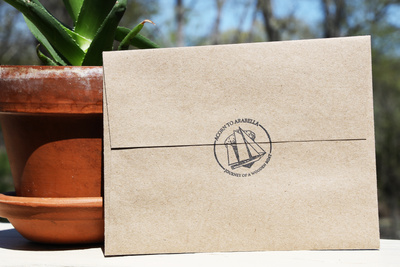 Every month, you'll receive an invitation via email to join us for Live from the Boat Shed: a live Q&A that we hold on the second Friday. We'll also mail you a personal note of thanks for helping us keep the lights on and the Dolfinite flowing with this monthly pledge. 


Archive Access and Invites to Live Q&A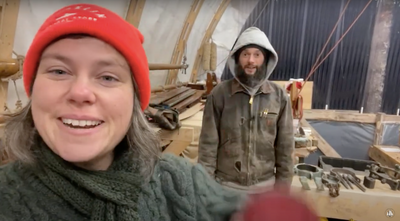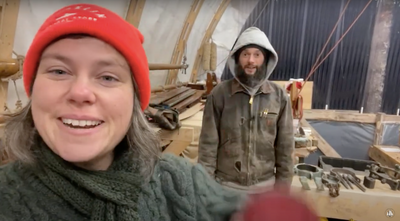 Join this tier and you'll gain instant access to over 20 hours of footage from the archive of Live from the Boat Shed Q&A sessions (posts tagged "Live Archive" here on Patreon, which are added every third Wednesday of the month). You'll get notifications when there's a new Q&A to watch in the Archive, and we'll also send you a note of gratitude and a sticker pack in the mail.
About Acorn to Arabella
After years of working hard at various jobs, living and learning, and dreaming of more adventure and travel, we have come up with the ultimate life-defining adventure.
We're building a 38' wooden sailboat from scratch and making videos about the whole process. We've cut trees and milled them into lumber. We became famous for melting 9,000 pounds of lead for external ballast. With you as a patron at our side, there's nothing we can't accomplish. 
The idea, when we're done, is to travel around the world and to continue making videos that inspire people to make, travel, dream, and do.
Your patronage is exceptionally powerful.
Thanks to the help we receive through this Patreon campaign, we've been able to go from bi-weekly video releases to weekly ones. We've taken our documentation to the next level—we're now building the boat full time and we've hired a video editor and an experienced wooden boat  journalist to make sure even more people come along with us for this experience.
In our videos, we started out by bringing fans to the edge of Steve's family farm to feel the rush of a 70' pine slamming into the ground. We're asking you to join the thoughtful, supportive people who have pitched in to fuel the journey. They've made sure they didn't miss the chance of seeing a 1,500+ pound log rolled onto the sawmill by hand, our trepidation as we handled 4.5 tons of molten lead over a roaring fire, and the joy of antique hand tools singing their way though the timbers to finally reveal the shape of this beautiful sailboat.
When she's launched, the real adventure can begin. We'll be taking
Arabella
and all our viewers to far-flung corners of the world. On the list: the fjords of Norway, the islands of the Caribbean, Japan, the coast of Alaska, Greece, Italy, Spain, and the Baltics.
We have some wonderful rewards to thank you, and we'll be rolling out some special tiers for you in 2021—
patron-exclusive content
and
live events
with Steve and Annie B in the shop. 
Please email us with any questions or comments, we love hearing from you:
[email protected]
We have made both Arabella's construction and producing weekly videos our full-time job. We've also recently moved from per-creation pledges here on Patreon to monthly, which bore the risk of cutting our support in half or worse. We're counting on everyone to update their tiers to reflect whatever they were giving monthly when they were giving per video (4 videos or so a month).
When you think about it, we make two different things: a boat and the documentation of it. This not only means we've needed fasteners, paint, varnish, bronze rod for bolts and floors, and all that comes along with building out an interior: a head, stove for the galley, an electrical system, etc—it means we need to progress in a way that makes for interesting updates to you, our followers and friends and to document it in videos.
If we can meet this goal, we'll be able to make sure she gets what she needs to be a seaworthy cruising boat for the adventures that await her, and that we can continue to do this full time.
4 of 4
By becoming a patron, you'll instantly unlock access to 38 exclusive posts
By becoming a patron, you'll instantly unlock access to 38 exclusive posts
Recent posts by Acorn to Arabella
How it works
Get started in 2 minutes