ADAPT 2030
is creating Exclusive Weekly Videos, Posts, Podcasts & Discussions
Select a membership level
ADAPT 2030 SUPPORTER
Just joining our climate preparedness team? WELCOME!
As an official ADAPT 2030 Supporter you have first access to podcasts, exclusive content and videos, and .pdf documents (like 'Winter is Coming'). 
Even at $1 you and your family will definitely be more climate prepared and connected to our pack of GSM ready community. Support what you love, so I can keep supporting you!
ADAPT 2030 WOLF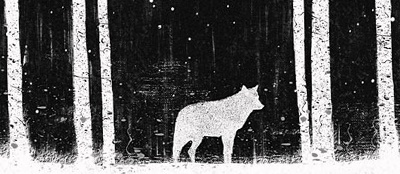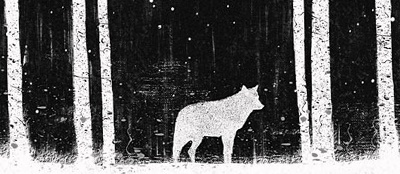 As an official ADAPT 2030 Wolf you have first access to podcasts, exclusive content and videos, and .pdf documents (like 'Winter is Coming'). In addition, all Wolf's receive:
—.pdf exclusive video breakdowns with David Dubyne of weather and Agenda 2030 research, to get you and your family more prepared to adapt and thrive
— The "Weekly Wrap-up Videos": Coverage of the important news stories each week. (Ad free)
About ADAPT 2030
Hi, I am David DuByne creating exclusive Weekly Videos, Posts & Discussions on the ADAPT 2030 Climate Preparedness Channel. My 
ADAPT 2030 Video Series
and 
Mini Ice Age Conversations Podcast

 . 
 Our civilization is being affected by a 400-year solar activity cycle called a (Grand Solar Minimum) and these cycles always created massive disruptions in society and economy going back 6000+ years. So what can we expect this time around from now to 2025?
Our families, friends and communities need solutions as Earth's climate shifts with heavy impacts on global crop production, food prices, supply chains, infrastructure, power grids and society as a whole.
This is the greatest opportunity in human history at our doorstep, as more people than ever will need services, goods and advice moving through the transition. 2020 is a taste of many great resets that will happen through the next eight years, but what will people need most at each intensification uptick?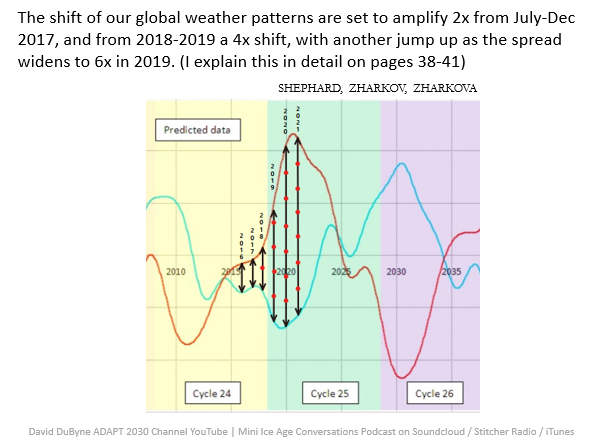 The coldest period will be around 2025, and already several places across our planet temperatures have begun to drop and will intensify with very noticeable changes the last half of 2018 through the no-plant season of 2019 and Covid-19 lock down in 2020. It's all about control of the global food supply from this point forward.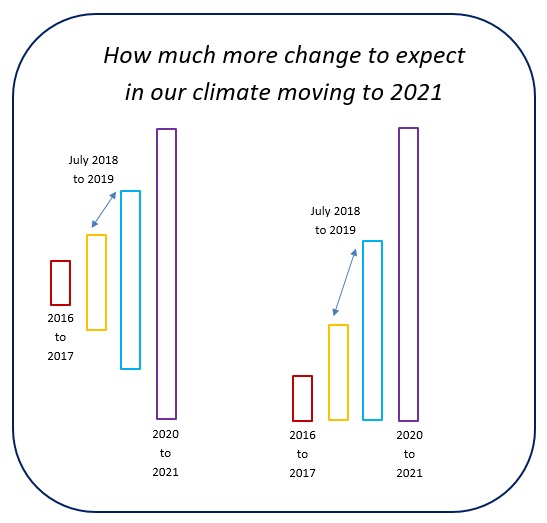 I want you to understand why the changes are occurring, then you can make logical choices, not panic based choices to stay ahead of the transition curve with hope not fear. Are you seeing the changes yet?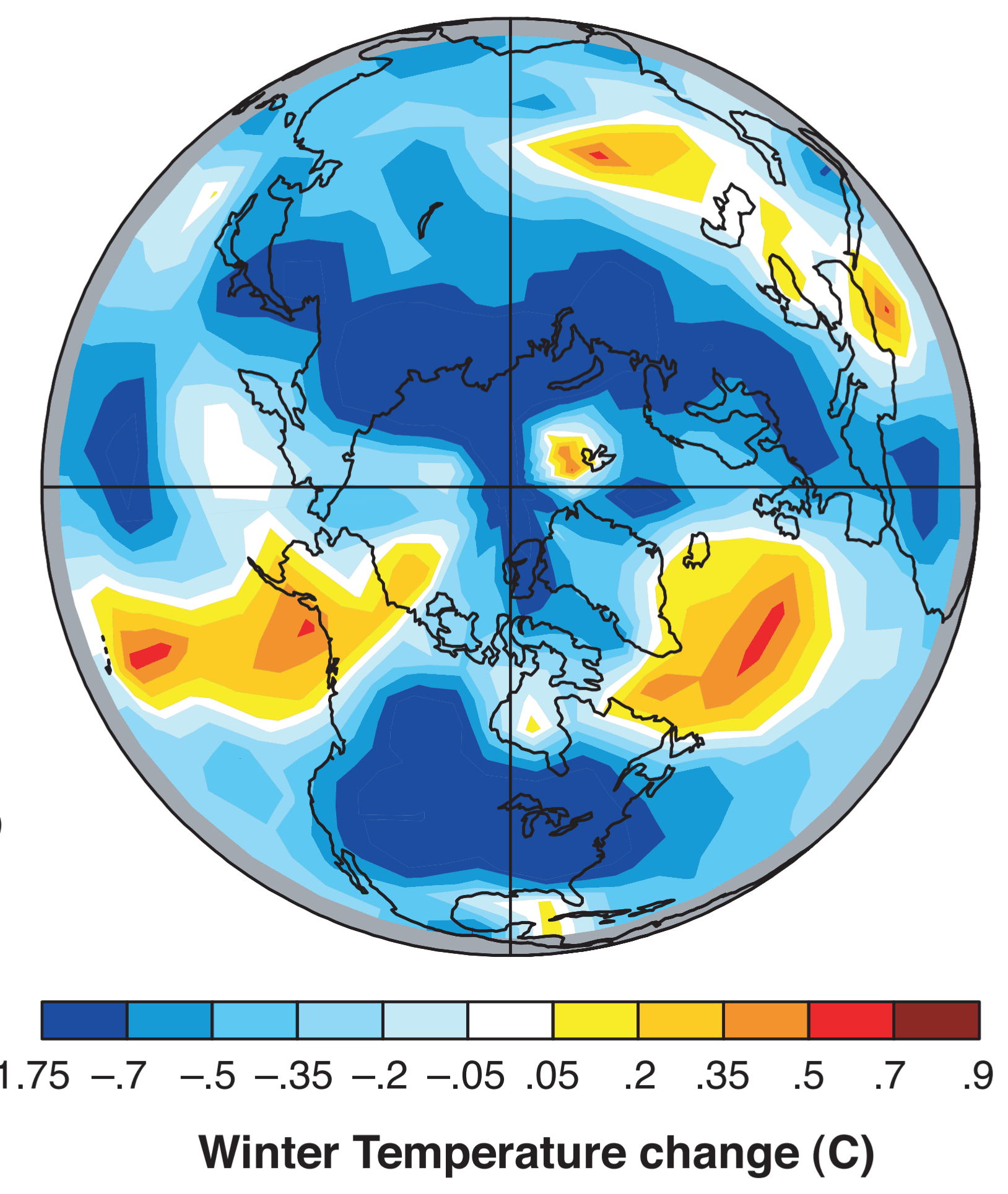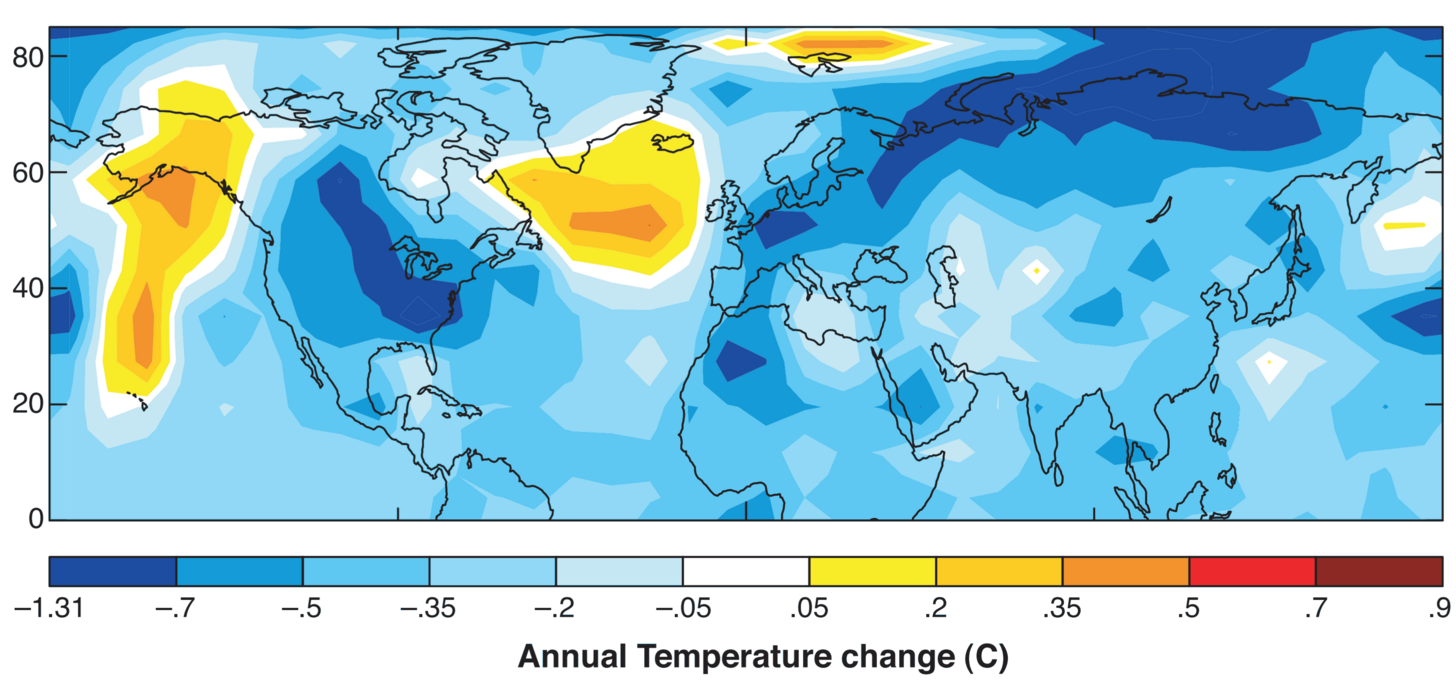 This solar activity anomaly is not being shown across broader main stream media outlets to prevent mass panic as these events unfold. This is my reason for creating the
Mini Ice Age 2015-2035 video series on YouTube
and 
Mini Ice Age Conversations Podcast
to show you trends in extreme weather anomalies and try my best to explain where it will cool, when it will cool and which crop growing regions will be hit first. 
I combine scientific data and ancient historical accounts which show our solar system moves in cycles that repeat. Time is not linear, nor should we be forced into only one narrative of CO2. I think it's time to discuss other reasons our climate is changing so quickly and where the opportunities are in the new world we entered in 2020.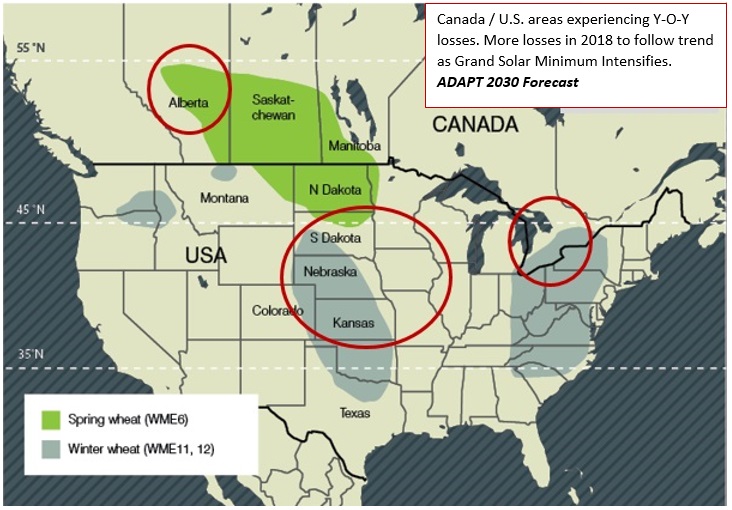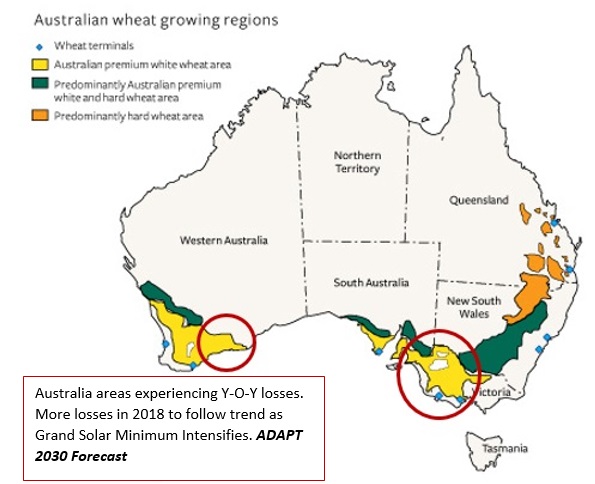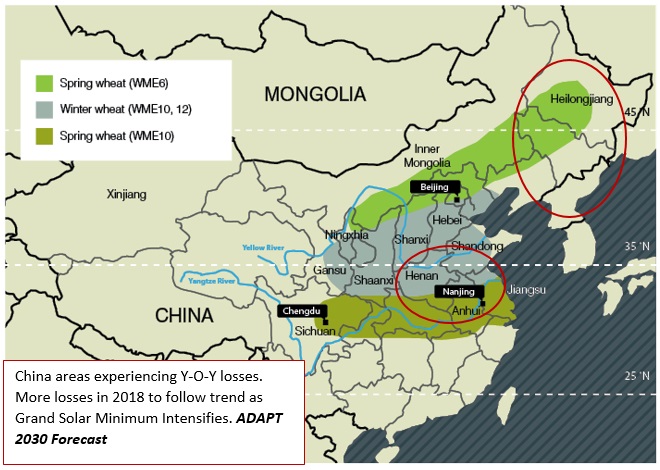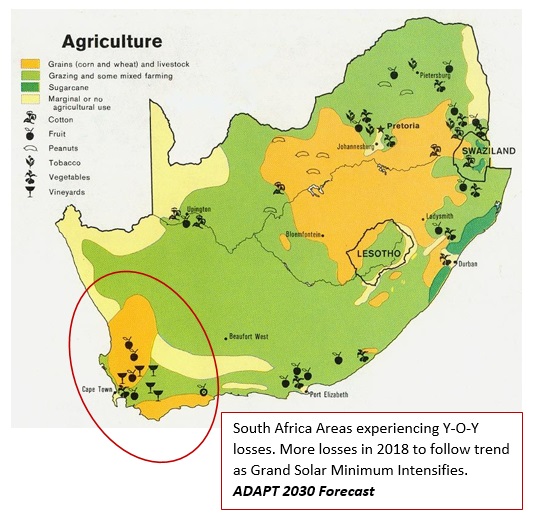 Thank You for your support and leave a comment about which content you want to see next.
David DuByne
ADAPT 2030 YT Channel
Mini Ice Age Conversations Podcast
#podcast #video #climatepreparedness #grandsolarminimum #foodprices #miniiceageconversations #adapt2030 #daviddubyne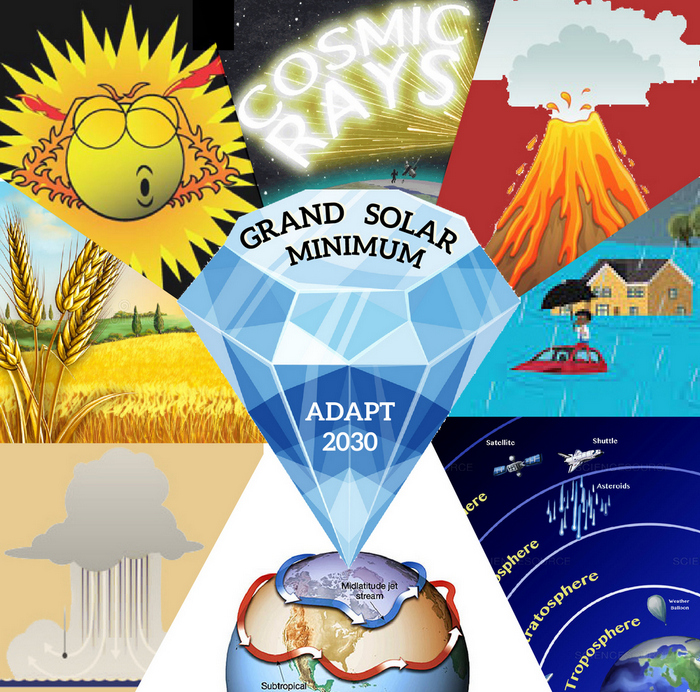 $2,000
-
reached!
per month
I present information on Grand Solar Minimum cooling patterns across the globe that aren't widely shown in greater main stream media outlets. We along with our families and friends need solutions as Earth's climate shifts to cold with heavy impacts on global crop production, food prices, transportation, economies, power grids and society as a whole.

Keeping our families GSM prepared by understand why these changes are occurring, then making logical choices, not panic based actions. Solutions not fear.

For your support create three episodes a week (Mini Ice Age Conversations Podcast) and five videos a week on the (ADAPT 2030 YT) channel.

Thank you for your support

#podcast #youtube #adapt2030 #MIAC #daviddubyne
1 of 1
By becoming a patron, you'll instantly unlock access to 257 exclusive posts
By becoming a patron, you'll instantly unlock access to 257 exclusive posts
Recent posts by ADAPT 2030
How it works
Get started in 2 minutes