Amanda Witow
is creating science fiction and fantasy stories
Select a membership level
Lovely Little Nerds
Are you a nerd? One of my lovelies? Well, you are now. My Lovely Little Nerds are the backbone of my writing career. Without you, I can't be a writer.
All LLNs will receive:
End of the month blog and writing update
Patreon-exclusive short story/flash fiction
Access to the Discord Server
Includes Discord benefits
Awesome Little Nerds
Don't want to be just another one of my lovelies? Then be an Awesome Little Nerd! Your support puts me one step closer to my goals.
All ALNs will receive:
Your name on the Acknowledgements Page of all stories written while you're pledged
Vote on the short story/flash fiction prompt for the monthly Patreon-exclusive short story
Annual thank you card mailed to you
Plus all the LLN perks
Includes Discord benefits
Outstanding Little Nerds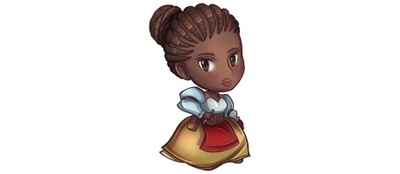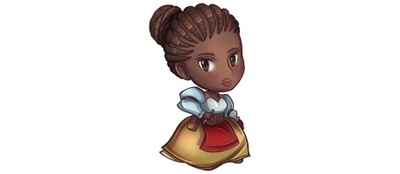 Are you lovely? Puh-lease. Are you Awesome? Not even close. You are Outstanding! Truly exceptional!
All OLNs will receive:
Livestream Writing Session
Chapter/Section of an On-Going Story
Lore, character interviews, world building, and other bonus content
Plus all the perks of the ALN tier
Includes Discord benefits
About Amanda Witow
Who am I?
In the simplest terms possible, I'm an author.
I'm also a nerd, a book lover, a wife, a ninja, and a dancer.
I've been writing and telling stories since I was young, and have been fascinated by myths and fairy tales for just as long. I got a bachelors degree in psychology and classical studies and happily use that knowledge in my continued writing.
You can find my published work at
Prairie Owl Publishing
, and short stories and flash fiction on
Tumblr
.
What do I write?
I write an eclectic mix of science fiction and fantasy. My first series,
Legend's Legacy
, is historical fantasy;
Eloise
(born from my surprisingly popular Tumblr ghost story) is an urban supernatural; and I've written short stories in a wide smattering of other genres, including: sci-fi, romance, low fantasy, high fantasy, science fantasy, magical realism, mystery, and general fiction.
Where can you find my writing?
As I mentioned above, you can find my published stuff at
Prairie Owl Publishing
, but it's also available on
Kobo
and
Amazon
. There are short stories and flash fiction on
Tumblr
. All my published work is also listed on
Goodreads
, so you can add the novels and short stories to your shelves :)
Why Patreon?
Patreon is a platform designed to help people support the artists and creators they love. With a minimum of $1 a month, you can help support me and my writing. Plus, it lets me give something back to all you awesome people who support my journey from newbie author to someone who can live off her writing. The ability to provide content exclusive to my supporters is very appealing to me, and (I hope) appealing to you as well!
How will Patreon support affect my writing?
Beyond the inspiration and motivation your support provides, by becoming one of my Patrons you make it possible for me to focus more on writing and less on working elsewhere. Between book sales and Patrons, I would need to be bringing in around $2,000 a month to allow me to be a 'full time writer.' But even a couple dollars a month helps make it easier to prioritize writing.
Based on the amount of support received, I will provide bonus perks to all Patrons.
What are the bonus perks, and when do they occur?

Regardless of the number of Patrons and how much has been pledged, there will be a monthly blog/writing update posted the last week of the month, polls posted the first week of the month, content that was voted for the 3rd week, and the on-going story during the 2nd week. Other monthly perks (such as the livestream and video chats) will be scheduled on the Discord server to best accommodate as many Patrons as possible.
As much as I'd like to give you all the world as thanks, I need to be honest about what I can provide. Which is why, the more Patrons there are, the more I can give back.
Bonus perks are, and will occur at:
$50 - $100: Behind-the-Scenes Photo/Teaser (will feature cat and/or husband over half the time)
$101 - $150: Bonus Short Story/Flash Fic
$151 - $200: Bonus Behind-the-Scenes Photo/Teaser
$201 - $300: An on-going story where you vote on what happens next
$301 - $500: Giveaways during Livestreams
$501+: A small Thank You Gift Bag sent out annually to all Patrons

Discord Roles and Channels

The Discord server is open to all Patrons, at all pledge levels, but some higher tiers receive added capabilities.
Roles are:
Patron: the basic roll; able to chat, share pictures and links, manage your own nickname, and add reactions to messages
Benefactor: upgraded roll for those at, or above, Sublime Little Nerds level; able to access some of the private channels, as well as all the abilities of those at the Patron level
Sponsor: premium roll for those at, or above, Legendary Nerds level; able to access all private channels, as well as the abilities of those at the Patron level
Channels are:
General: the general chat space for all topics and conversations that don't have a home elsewhere
Books Books Books: let's talk about books! Mine, yours, and everyone else's!
Words Words Words: let's talk about the joys and ordeals of writing a story
Sprints and Wars: create, an participate, in word sprints and word wars; other writing 'games' to be posted here as well
Self-Promotion: brag about your accomplishments and share links so we can all check out your work (only Benefactors and Sponsors can post; everyone can view)
Speculations: a general chat room for discussing my writing and asking me questions about my stories and characters (Benefactors and Sponsors only)
Requests: tell me what type of stories you'd like to see next (Benefactors and Sponsors only)
Advice - ask me writing related questions and for edits/reviews of your work (under 500 words) (Sponsors only)
Notes on Other Perks

Starting at the Awesome Little Nerds level, I'll include your name on the Acknowledgements Page of every story I write. You can choose to use a different name (whether that's a pen name, username, or nickname), or to have your name not listed at all.
Livestreams that take place during the week (Monday to Friday) will start at 6pm CST; ones that take place on the weekend (Saturday or Sunday) will have variable start times, though likely will be in the afternoon
Monthly Behind-the-Scenes Photo and/or Teaser (will frequently feature the cat and/or the husband)
1 of 2
Become a patron to
Unlock 32 exclusive posts
Connect via private message
Recent posts by Amanda Witow
How it works
Get started in 2 minutes