Ais
is creating stories and making terrible art
Select a membership level
Anything and everything, my friend!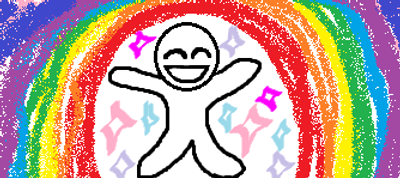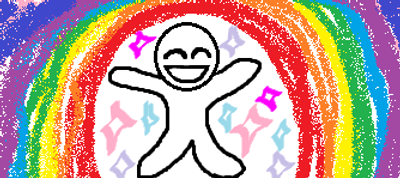 This isn't a reward tier, $1 is just the minimum pledge Patreon allows. If you pledge any amount at all you get access to all my content. If you pledge, you will be supporting me in totality regardless of the amount. You can keep it at $1 or change it to another amount if you'd like. I want you to feel comfortable pledging what you actually can afford and actually want to pledge, without feeling left out of higher tiers due to financial constraints. 

Overall, although I can't tell you exactly what I will post every single month, I will always post something. And overall, you are supporting me in general as a creator, toward my ultimate goal of being a full-time author. I've continued writing and have even written short stories solely because there are such kind and giving people here on Patreon supporting me that I always want to keep trying and give back in any way possible.

Never discount or dismiss the value of your support. Whether you can pledge $1 or $100, you are making an incredible difference for me. It's hard for me to put in words how much it means to me to know that others out there care about what I create and want to support me in general. Because of you, I never want to fully give up.

Thank you, thank you, a million times thank you for everything you do. Brightest of blessings to you and yours. I'm wishing you all the very best <3

Includes Discord benefits
About Ais
Hi! I'm Ais. (I pronounce that as ace but you can say it however you'd like) I like to write and do some (terrible) art as well, plus am a dork for researching and general creativity.

I almost always write LGBTQIA+ in some form, and because I get bored easily I often try adding something interesting, unexpected, or a little different in my stories. Character development and consistency is important to me, but I also need enough of a plot to not get bored trying to write it. Lately, I've been doing a lot of sci-fi/fantasy, but I've also written fiction and some semi-nonfictional pieces.

You can find examples of my writing at my writing masterlist on my site and my AO3 account, and examples of my art at Ais' Terrible Art tagged on my site, tumblr, and here at Patreon. I mostly started out doing Paint comics (hence the Terrible Art name) and other digital art, but I lately I've been more into hand-colored/drawn art. 

Short version of how this works: there are no tiers here. The minimum pledge Patreon allows ($1) gets you everything from me. If you want to pledge higher than that, that's extremely kind of you and I greatly appreciate it, but you don't have to. It's entirely up to you. Also, if you ever need to leave and come back another month, no worries! I totally understand and appreciate your thoughtfulness in supporting me in whatever way you can, whenever you can. Thank you!

WHAT I'M DOING: 
My current, highest goal is to finish Incarnations (an LGBTQIA+ fantasy/sci-fi book that's long as hell and features magical cops), which is Book One in a series called Wildwood Rising. I've already fully written Incarnations but I decided to make some pretty big editing changes that has been taking me time to finish. I'm trying to focus my spare creative energy on that.

I give updates on Patreon for my personal life as well as things I'm working on creatively. This includes ongoing updates on some health issues, dog pictures, and general information on my current status of editing/writing/drawing/etc, as well as any short stories I write, art I make (I've lately gotten into painting), occasional YouTube videos of Sims builds, and basically anything else I'm working on or interested in at the time. I also have some background information from Wildwood Rising or other stories. I sometimes do Patron's Choice Polls for ideas for stories, art, or whatever makes sense at the time.

Because of the way my brain works with my particular brand of mental health, there are some months I'm very active and other months I'm largely quiet. I always try to post at least one thing each month even when I'm depressed, and my ongoing, overarching goal has not changed from wanting to finally finish Incarnations and get it out for self-publishing or official publishing.

I wish I could promise 100% consistency on a very regular schedule of something like 'Thursdays I post this and every other week I post that,' but I've learned that with my mental health there are times I just can't function well enough to do that, and I never want to disappoint anyone. This Patreon gives me reason every month, no matter how poorly or wonderfully I am feeling, to always come back and post at least one update (ideally more) to thank those who support me and to keep pushing myself to continue working toward my dreams.

The idea of this Patreon is that you are supporting me, generally, in my creativity, in whatever way that shows. And that support is helping me transition into eventually having the freedom to be a more full-time author. 

Regardless of whether you become a patron now, in the future, or never, I want to thank you for reading this far and showing this much interest in me and what I do. Thank you for your kindness, and all that you do.
I'm wishing you all the very best, and hope you never stop believing in yourself.
Become a patron to
Unlock 190 exclusive posts
Connect via private message
How it works
Get started in 2 minutes