Alf(ie)
is creating complete and utter nonsense (but also art & writing)
Select a membership level
Become A Patron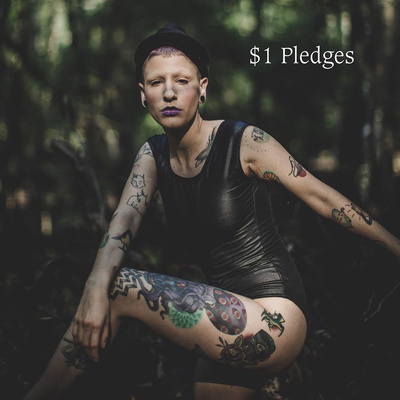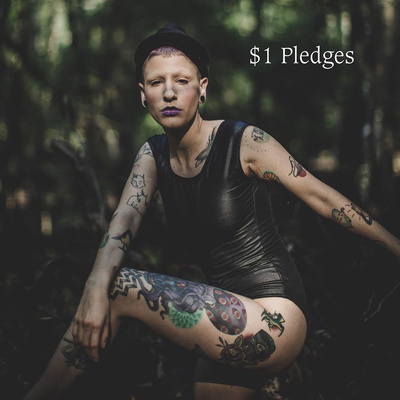 I appreciate every single dollar pledged to me! At the $1 tier, you'll get early access to posts, blog posts the public can't see, occasional non-nude sets in full, sneak peaks, and my undying gratitude. Oh, plus just knowing you're helping a queer artist!
The Freeing of the Nipples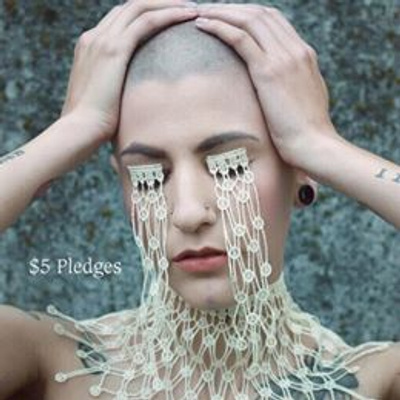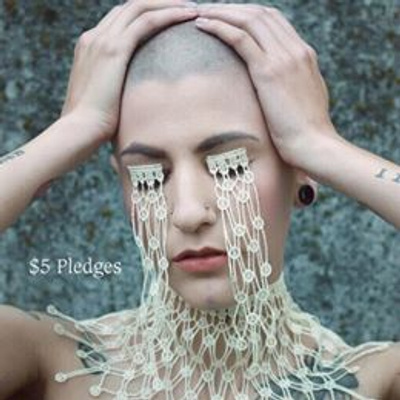 At the $5 level, you get everything from the previous tier, plus a password to all my uncensored and nude sets in full. All this plus self portraits, and all the imaginary internet hugs you can imagine!
The Mailing List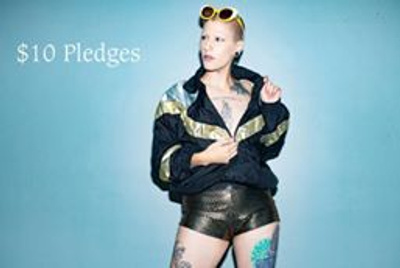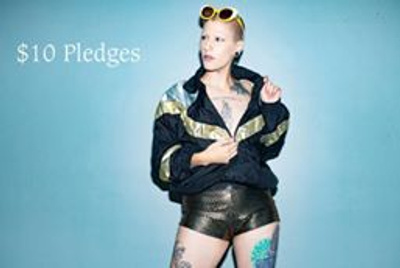 At the $10 level, again, you get everything that the lower levels get plus small gifts in the mail like instax minis, stickers, letters, etc.
About Alf(ie)
So, what is my purpose here? Well, I'm an artist and I create shapes with my body that people turn into images, and the outcome is beautiful. I'm a non-binary/trans freelance model. I try to travel for my modeling when I'm able to, and can afford it. I want to use patreon to be able to show more of my work, uncensored, and blog about topics I find important (inequality, model safety, LGBTQIA issues, and since I'm also a cosmetologist I want to add in some hair and skin advice as well).
What I want to try and raise money for is to be able to eventually get a camera to take self-portraits with, to donate to different reproductive services and LGBTQIA groups, and to be able to sustain life a little bit more easily.
I've been modeling for about 3 years, traveling for 2. I love what we create together.
Become a patron, and support a queer artist!
Once your payments are processed on the first of the month, you will receive passwords and links to any uncensored work, if you fit into that tier category.
Let's get started!
And if you're feeling extra giving, or don't want to pledge but wanna do a little something-something, here's my Spoil Me amazon wishlist:
http://a.co/i7GFWKe
On here you'll find things for me to model, items to help me out in everyday life, supplies to help me make cool pieces to wear for shoots, or supplies to help me make more rewards for you guys!
My eventual goals are to be able to do the following:
- Create a zine
- Save up for a camera
- Pay off my credit card
- Donate money to foundations that help trans youth and POC
1 of 1
By becoming a patron, you'll instantly unlock access to 75 exclusive posts
By becoming a patron, you'll instantly unlock access to 75 exclusive posts
How it works
Get started in 2 minutes