Amanda Palmer
Creating with no intermission.
Select a membership level
YOU ARE HERE! TIER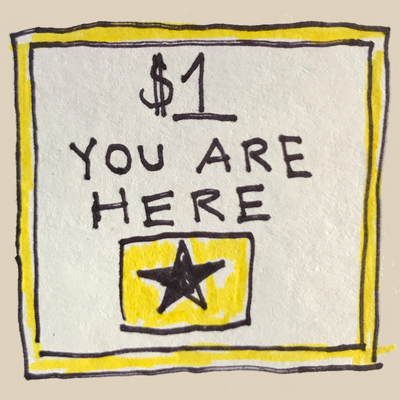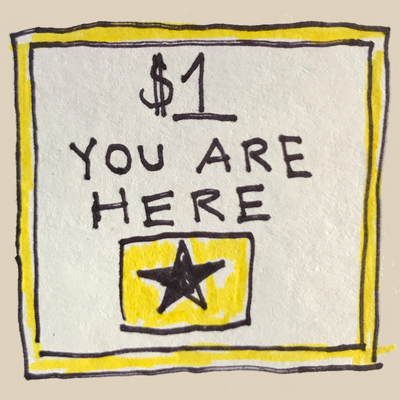 you are here! you're supporting me, my team, and my collaborators, and that's huge. you'll get access to patron-only posts, early access to tickets and invites to special events/gatherings when i'm on the road. you'll also get downloads of some of my larger/main projects. so you know: your support is just as important as some well-off mofo giving me $100. THANK YOU. 

DOWNLOAD TIER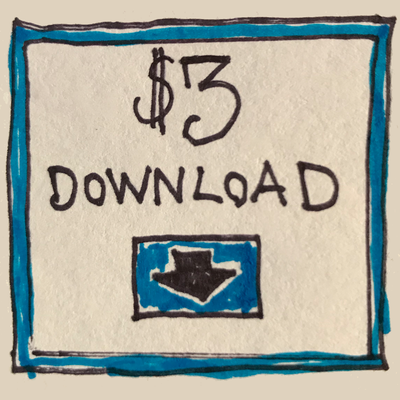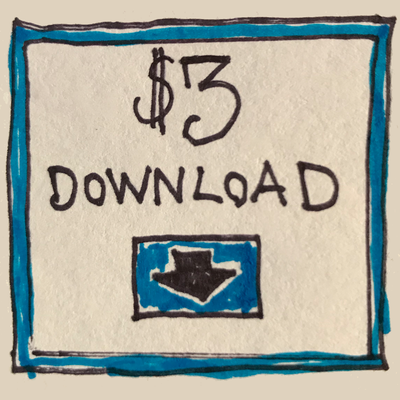 this one's for keeps. you're supporting me, my team and my collaborators and you are  awesome. thank you. you'll get access to the patron-only posts, and you'll also be DIRECTLY emailed keepable/playable/readable downloads of any content (PDFs, MP3s, MOVs, etc.).
RANDOM SURPRISES TIER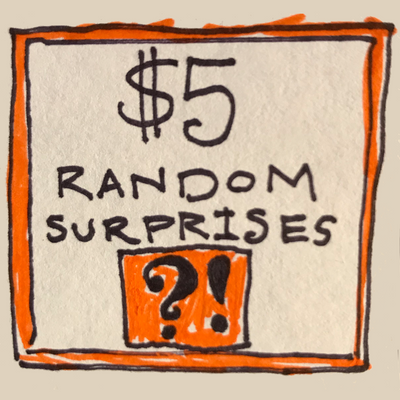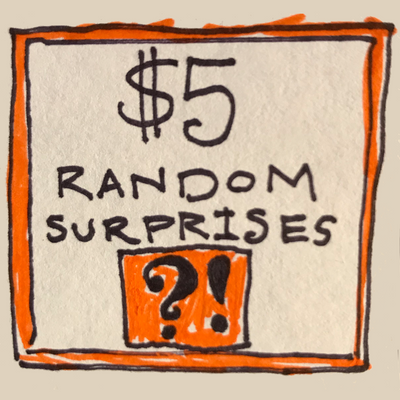 you're supporting me a lot here, dear one, and $5 a song (or Thing) is really generous. thank you! you'll get all of the above, plus you'll get random surprises. i'll share extra stuff with you every once in a while....that i don't want out in the public. in the past i've sent random little digital tidbits (photos, musings, voice memos, videos, demos) every few months that seem to really delight people. i'm always open to ideas and feedback about how to get weirder.

About Amanda Palmer
HOLA COMRADES!
here we are again….! the next frontier of crowdfunding, the future of sustainable art, the final exam in asking & giving, whatever you wanna call it….this is it, we're doin' it. i'm currently waylaid in new zealand - i was touring here in march 2020 when covid hit - and it's been a real financial and emotional roller coaster. my patrons have carried me though. they've been my guiding light and true north. this community has saved me...again.
ever since i launched this patreon community over six years ago, i've been trying to find a succinct way of explaining WHAT it is. mostly: this patreon is for people who want me to work without a boss. you give me a salary, basically, to help sustain my ability and freedom to make whatever i think needs making – liberated from commercial interests, media companies, boardrooms, labels, or corporations  – by paying me a sustainable, ongoing salary. everybody pitching in a little goes a long, long way.
i LOVE working this way, directly with my community, as opposed to working with a for=profit company, like a label or a sponsor. i am able to make my own decisions, keep my principals, make my own time-lines (i'm a mother, it really helps), and work without censoring myself. 
for an overview of how patreon works in general, they've got a great primer
HERE
. basically: you give patreon your credit card # (or paypal) and you're charged $1 (or more, if you choose) at the end every month. that money supports me and my collaborators (whether it's a drummer, a lighting engineer, a podcast producer, a photgrapher, a video editor, or a graphic designer) helps me to pay my general costs-of-doing-business (my office, my equipment, my staff, my rent, my life, basically).
almost ALL of the money from this patreon goes back into paying my staff and costs, and funnels to other artists and makers. we also often shave off portions of the profit to give to charities who need the dough more than i do. the community - the patrons - often guide me about where help is needed. 
THE VIDEO UP TOP explains a lot about what i've been up to here over the last few years, and how wonderful the effects have been. 
if you wanna, go look at this LIST OF THINGS that i've released via the patreon over the last few years:
http://amandapalmer.net/things
as you can see, there's over 100 (whaaaa!) things, ranging from
songs
, to
whole albums & EPs
, to
webcasts
, to
podcasts
, to
documentaries
about weird charity performance art projects that support libraries, to anti-trump
music videos
, to
animations
made using old voice memos i left for myself in the middle of the night so i wouldn't forget the weird & emotionally revealing shit my weird husband mumbles in his sleep. all of this work has employed HUNDREDS of other musicians, filmmakers, engineers, graphic designers, painters, you name it….we've become our own little organic-art-farm ecosystem.
the main thing to keep in mind as you look at this list is that ALMOST NONE OF THIS WORK IS COMMERCIALLY VIABLE! there's really just no way in today's marketplace to "make a profit" from a youtube video with just a few thousand views, or a webcast of a beautiful orchestra show, or a weird animation (which are very time-consuming and expensive to produce) unless you're a *massive* mainstream artist putting up huge paywalls and/or selling your soul to corporate advertisers. i don't wanna do that, that's not who i am.
as of this writing, there's over 13,000 amazing, unique patrons here and i am perpetually in awe and profoundly grateful that it's working. it's changed the way i write, produce and release music...it's just inspired the hell out of me and a lot of people here on this page, and mark my words, we're just getting started. and the community is also a great, extended family. people meet here, they help each other, they see each other, and they care for each other. it's a smart, safe, space, and i'm really proud of it.
now, a little backstory.
back in 2012, when i broke free of my soul-sucking major label and used kickstarter to sell my record "theatre is evil" (which
25,000 people pre-ordered
), people were still getting the gist of crowdfunding and patronage. nowadays people are really getting it: artists need ongoing, reliable support – akin to a salary in the "real world" – if they're going to make it and be happy, working artists. the internet and micropayments are making that possible.
patreon is a great platform for organizing this concept, including the huge advantage that patrons on a budget (who can only afford $1 per month) don't have to worry about getting charged too much, whereas people with a lot to give (i have a few $100 and $250 patrons) are also welcome to support, without expecting huge amounts of time-sinking rewards which drain energy from the artist.
i treasure my $1 patrons as much as my $250 patrons. it's like the obama campaign: every goddamn dollar counts. it's also sort of like NPR (that's american for "National Public Radio", for you foreigners): even though you donate, nobody expects you to be glued and tuned into the radio 24/7 just because you made an annual donation. you donated BECAUSE YOU WANT EVERYONE ELSE to be able to enjoy the top-quality (and free) content that NPR provides. this is a community. everybody pitches in what they can, and i try to keep my content as free as possible, so that EVERYBODY, even the people who cannot afford to be part of this patreon, can enjoy my songwriting and my other artistic undertakings.
more good news: i'm also able to employ a TON of other artists, which in these dying days of arts-funding feels really wonderful and satisfying. as far as that goes, you're trusting me to be a curator and choose where to spread your money around, so it trickles into improving the lives of a ton of other artists, creators and makers.
call me a commun-ist or a social-ist if you want. mostly i'm just an art-ist that thinks that art is for sharing, not for selling.
this patreon is my starting point, my homebase, my workshop where everything happens in transparent realtime. sometimes i take my finished work and haul it onto the art-wagon and traipse it out into the world marketplace (i.e. i work with real labels/distributors/publicists, etc). i'm planning to do this in 2019 with a GIANT NEW ALBUM. but mostly, those moments are few and far between and don't cover the rent and the costs of being a full-time artist with a full-time office and a full-time team.
the feedback from the patrons already gathered here has been SO HELPFUL. my patrons have gotten to know me and my team INTIMATELY; how we work, how i work, how it ALL works. we all talk a lot. even though my team sometimes stumbles in the dark and makes mistakes, and even though not everybody subscribing to the patreon LOVES every little thing i produce (how could they??) this system is working BEAUTIFULLY. It's HUMAN. i cherish and ponder feedback. we are figuring this system out as we go along. it's a constant discussion. it's a tribe.
i blog A LOT - a few times a week, sometimes more. i talk about everything...my life, the work, my inspirations, my troubles, my process. my blogs get sent out to the patrons automatically by email (if you've enabled email notifications), and i ask a lot of questions and i ask for a lot of input and feedback. you're never expected to answer, but i read every comment, because i care a shit-ton about this community and whether it's working for everybody.
if you guys know me, you know i LISTEN. we're here to make this work, and we will. not a lot of songwriters are using this platform, but more are joining every day, and this community is kind of a trail-blazer, since we are making up the rules as we go along.
so. whether you've been a fan of mine since the days of The Dresden Dolls or whether you've just recently found me through my book,
my TED talk
(which is about EXACTLY this topic of art and asking) or you've stumbled across my songs or videos online, i would love to invite you to join this community and see what we are doing.
and if you're already one of my patrons...THANK YOU. i love you and you are making me possible.
and now…..
ALLL THE THIIIIIIIIIIINGS!!!
MOAR THINGS FOREVER!!
let's DO THIS SHIT.
love,
AFP
p.s. one more thing: if you're not familiar with my music, i've made a great primer page to acquaint you, it's called "a walk through amandalanda" and has streams of my biggest records and best videos:
http://amandalanda.amandapalmer.net/
p.p.s. if you have questions, please submit them on twitter, on facebook, on my blog, or here on the patron stream once you sign up. you can also read a FAQ (frequently asked questions) on my site, HERE:
http://amandapalmer.net/patreonfaq
or send us an email at
[email protected]
and we'll get you sorted.if you'd like more information about How Patreon Works or need help with your patreon account you can view a ton of resources on patreon's support page and contact their support team directly:
http://support.patreon.com
when i reach 15,000 patrons, i will cover the song of my patrons choice (suggestion, then voting system!) and i will perform this song, via video broadcast for my patrons, naked on the ukulele. or the piano, if i have to. you think i am kidding. i am so not. p.s. dear daily mail, up yours.  
1 of 3
By becoming a patron, you'll instantly unlock access to 867 exclusive posts
By becoming a patron, you'll instantly unlock access to 867 exclusive posts
Recent posts by Amanda Palmer
How it works
Get started in 2 minutes