Association Chat
is creating an online magazine, community, and podcast for associations
Select a membership level
Get exclusive patron-only merch
Association Chat Member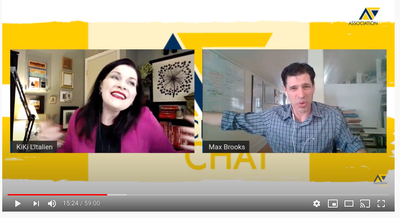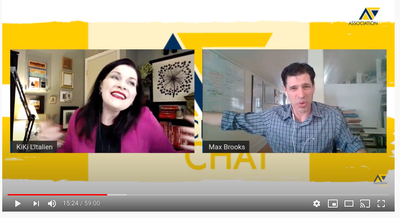 Thank you! At $3 a month, you are telling me that I am bringing you content you find valuable! You're supporting me and my work with Association Chat. Thank you for that. Thank you, thank you, thank you.
Association Chat Book Club Subscriber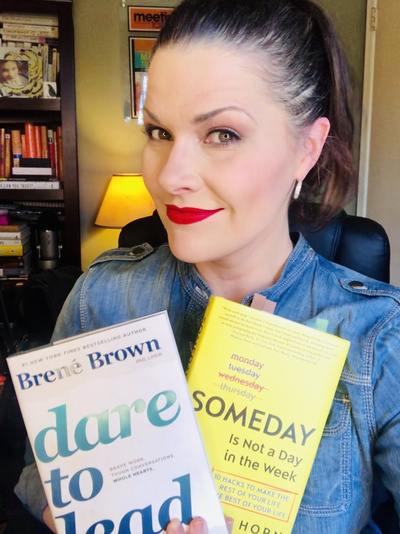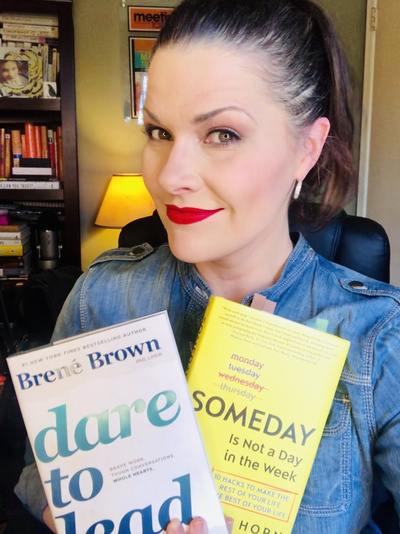 You have unlocked BOOK CLUB ACCESS!

At this level, you choose to support Association Chat at a more advanced level AND also have access to the Association Chat Book Club!

Thank you!
Like the previous level, you'll get access to the patron-only feed.

In addition to that, you will also have access to the MONTHLY Association Chat book club.

I will assign one book a month that you can read (or listen to) for discussion in monthly Zoom meetings with other members.

NOTE: You are never forced to read or participate, but at this level you are invited and will receive messages to participate as well as be invited to the private sub-group for the club! 

Show your Association Chat love wherever you feel inspired!
Lucky Level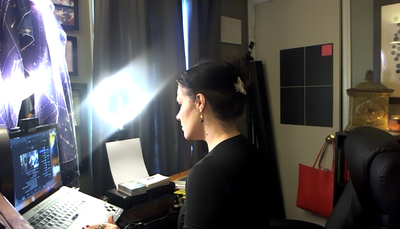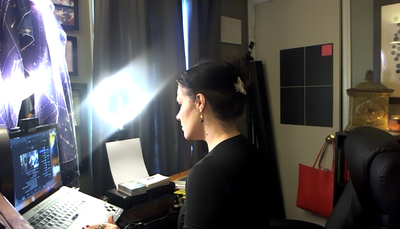 Because everyone needs a little "woo" to give life a boost from time to time. At this level, you are not only supporting Association Chat, you are opting in to a monthly private chat with KiKi to discuss productivity and mindfulness. How are we working to be better people while getting sh*t done? No obligation to join in, but you will be invited!
Show your Association Chat love wherever you feel inspired!
Association Chat Creative Geniuses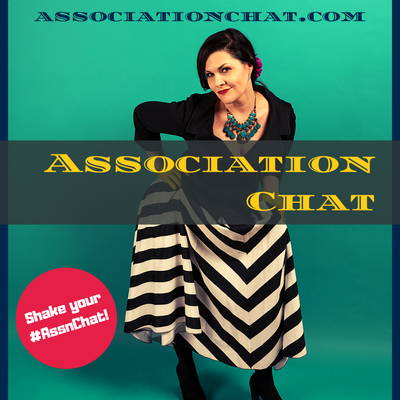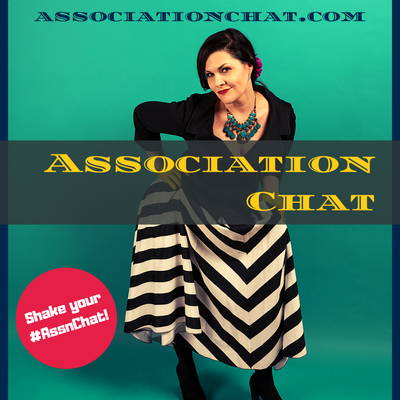 At this level, you will receive all of the rewards from the previous tiers, but you will most importantly be invited to periodic Patreon-only discussions during which I will share with you as my Association Chat Creative Geniuses Team ideas and plans for Association Chat for the upcoming months, special projects in the works, and will also ask for creative input on future guests, topics, special events, and products!  (**But you will be sworn to secrecy!**)

Includes
Exclusive Sticker -

Show your Association Chat love wherever you feel inspired!

Exclusive Organic Tote Bag -

Keep calm and carry on...#AssnChat style!
About Association Chat
Association Chat educates, empowers, and inspires association professionals everywhere!
No matter what your role or position, your geographic location, or how much or little you earn;
every person
 who works in the association industry should have a chance to communicate and learn with others who are like them. 
What can you say about an entire community that has been built around a passion for associations and a hashtag (#ASSNCHAT) that has been raising eyebrows for over 10 years?
Association Chat's core principles are creativity, curiosity, and community
. 
Patreon patrons now have access to the weekly tweetchat summaries for 2-days before they are posted on the website.
Patreon patrons will always be offered guest host or moderator roles FIRST. If you wish to volunteer to play a bigger role in Association Chat, like writing articles or guest hosting a tweetchat, please fill out this questionnaire.
Live, in-person events in the DC area will offer large discounts or be completely free to Patreon patrons based on the event.
Much of the community's discussion happens on the
Facebook group
. Members are motivated association professionals, industry executives, meeting planners and entrepreneurs who love learning, seek new ideas and endeavor to connect with others who work with associations and non-profits.
Ten years is a long time for anything and a natural milestone for assessment and reflection. When we looked at all the various channels for Association Chat, we realized there were over 31k people in the audience! That's not looking at website traffic at all (since that's still under development). That's a lot of #ASSNCHAT, friends!
The Association Chat website is in the process of being updated with a whole new look and feel. I've already made some big changes with content and some changes with the theme of the website which has improved it a lot just within the past week. The website now features a ton of fresh content provided by the association community and features many writers and thinkers offering fresh perspectives and ideas that will help you level-up in your career and business. But that's nothing compared to what's coming!
The massive library of Association Chat content, articles, videos, and other resources from the past 10 years will finally be organized and accessible! I'm working with an awesome company, Knucklepuck, to bring you a fresh look and feel. By 2020 we will see AssociationChat.com running in an exciting new way. These folks are really good at what they do. We begin work this month, so keep an eye out for what's on the horizon.
The Association Chat Book Club (for the fabulous Patreon patrons at the $10+ level) offers new weekly check-ins along with the monthly discussion.
The #ASSNCHAT Tweetchats that started it all ARE BACK! Tuesdays at 2 pm ET features old-school Tweetchats moderated by me and a variety of guest hosts.
Association Chat Feature Interviews – Each month features a special edition of Association Chat interviews with intriguing individuals and extra fancy editing courtesy of Paul Gannon and Thoughtcast Media for the Association Chat community. You can see the first of this monthly series by checking out this interview with the founder of the No Treble community of bassists Corey Brown.
Every Monday, newly released podcast episodes for the regular weekly Association Chat interviews are now available! These episodes are edited by the talented Podcasting for Associations team.
When I reach 50 patrons, I will mail every member of the Association Chat Patreon group an Association Chat sticker. Wouldn't that be nifty? I think so, too.
1 of 2
Become a patron to
Unlock 33 exclusive posts
Connect via private message
Recent posts by Association Chat
How it works
Get started in 2 minutes