Asterios & Sirancha
is creating THE LOUDEST PODCAST, Christory, DarkSyde Jills & moooooore
Select a membership level
Exclusive Bonus Shows + Discord Access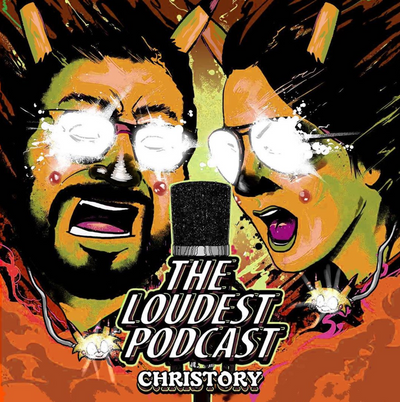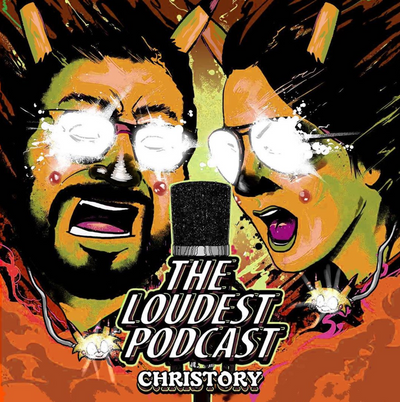 Instant access to 2+ years of bonus podcasts, including all of Christory
Secret Discord server access
Includes Discord benefits
Live Tour Shows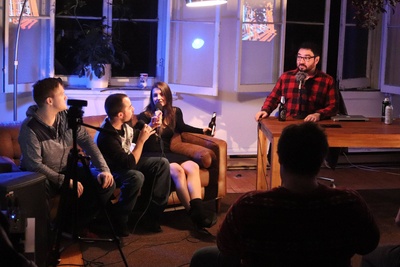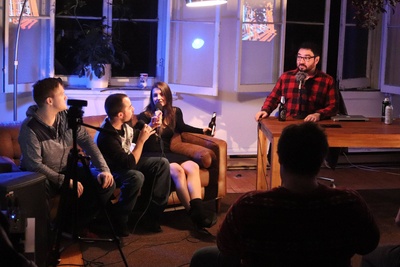 Livestreams of our theater shows, broadcast from around the world
Plus above benefits
Includes Discord benefits
TLP's Sticker of the Month Club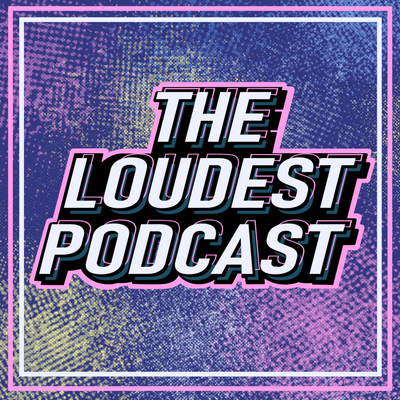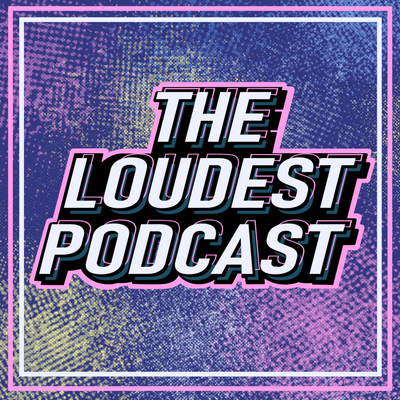 Each month, you'll get an EXCLUSIVE sticker w/free shipping. Even international!
AND: a video edition of THE LOUDEST PODCAST, taped every in glorious HD
Plus all above benefits
Includes Discord benefits
About Asterios & Sirancha
Are you a horny teen who's in the shameful refractory period after secretly jerking off to the Fortnite catgirl skin on the bus under your sweatshirt? Are you a 45-year-old dad with low-T who's sick of listening to the same goddamn Shawn Mendes song over and over again on your commute? No matter who you are, it's time to ignore your friends and family, stick in your earbuds, and start listening to exclusive bonus episodes from the ASTERIOS AND SRIRANCHA PODCASTITORIUM!
The Asterios and Srirancha Podcastitorium is home to two things that you can technically refer to as podcasts:
The Loudest Podcast: Two weird comedians talk about incredibly normie things! Like The Big Bang Theory! Fast Food Chains! How much sparkling water a man can pour into his rectal cavity before he dies a horribly painful (albeit hilariously bubbly) death!
Christory: Dive into the weird, wacky, and vomit-inducing world of internet wonder Chris Chan, the True and Honest Original Creator of Sonichu™. Christory takes internet boomer and sensitive man Asterios down a rabbit hole filled with ponies, Crayola model magic, and more semen than an aircraft carrier. Laugh along as you slowly watch Asterios's grip on reality/will to live slowly dissipate until nothing is left. You'll laugh! You'll cry! You'll never be able to drink Fanta at family gatherings ever again!
When you pledge to Patreon.com/asterios, you help to keep a deaf boomer and a dangerously insane magic internet money enthusiast alive. But who gives a shit about that, you also get STUFF! Pledging just $2 a month gets you:
Instant access to TWO YEARS worth of bonus episodes. That's THIRTY HOURS!
An invitation to our SECRET DISCORD where we might be talking shit about you? Only one way to find out!


Discount codes for merch, live shows, and sexually-themed pillowcases! (Sadly, this is not a joke.)
Every month, $2 and up subscribers get at least one bonus episode that only you have access to—most of the time more than one depending on how good this week's Survivor was. Some shows you'll get include:
Asterios Kills a Kid: Two people who should have court-ordered birth control help REAL LIVE KIDS with their problems!
Porg Chatter: A podcast what's mildly inconveniencing Srirancha this week, that guy who sued Taylor Swift, and sometimes fat lil Star Wars birds (don't count on the last one).
Asterios Talks to Strangers: Have you ever wanted to ramble into a Discord channel about an aggressively niche topic? NOW YOU CAN!
"Special" Episodes: Srirancha tells Asterios about something gross like Sonichu, Russell Greer, the Rainbow Dash Jar (yeah, that one), etc. Asterios tries his hardest not to vomit.
…And much more!
$15 and up subscribers get access to the live video feed of THE LOUDEST PODCAST! Are there accidental nip slips? Maybe if you squint hard enough. ( ͡° ͜ʖ ͡°)
Life is just a shitty cycle of going to work, eating, and listening to podcasts anyways. So pledge today and inject sweet content DIRECTLY INTO YOUR BLOODSTREAM.
Become a patron to
Unlock 510 exclusive posts
Connect via private message
Recent posts by Asterios & Sirancha
How it works
Get started in 2 minutes