The Asians Represent! Podcast
is creating actual plays & podcasts about Asian representation in TTRPGs!
Select a membership level
Initiate Patron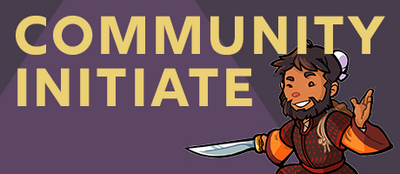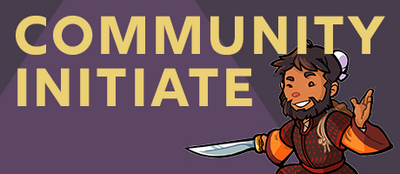 Thank you for your kind support of our show! Every little bit counts! At this tier, you'll have access to:
Patron-only channels of our Discord server. Help us decide topics, questions, guests, and more for the Asians Represent Podcast! We may even host cool events there!
Blog posts about show notes and other cool stuff!
Includes Discord benefits
Disciple Patron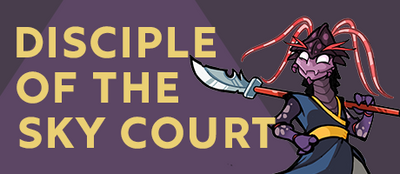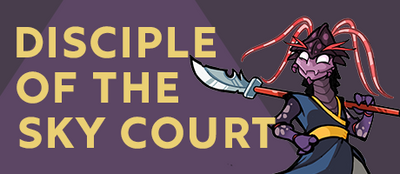 Welcome to the club! In addition to the benefits of the previous tier, you will receive:
Access to an Patron-only audio feed of our streamed Asians Represent podcast recordings. This is also an extended audio verson!
Patron-only production updates
The ability to unlock extra content when we hit Patron goals!
Your name featured in the end of each video episode/stream!
Includes Discord benefits
Guardian Patron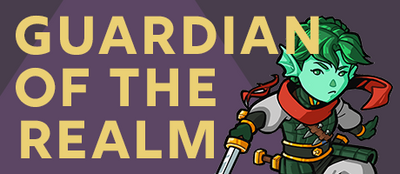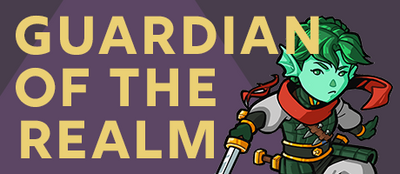 Wow! Thanks for your support and helping us create more content. You're awesome! In addition to all of the benefits from the previous tiers, you will receive:
Access to an extra monthly video! You will have access to at least one new piece of content every month. This might be a behind the scenes meeting, an exclusive VOD, or maybe even a one-shot!
Exclusive show notes!
A special audio *shout out at the end of each episode!
*Please send us a message on Patreon regarding how you'd like us to address you (we reserve the right to change this) and how to pronounce it.
Includes Discord benefits
About The Asians Represent! Podcast

Asians Represent!
Is an interview and fantasy podcast that celebrates and examines Asian representation in tabletop games and pop culture hosted by 
Daniel Kwan
, 
Agatha Cheng
, 
Ammar Ijaz
, 
Jayd Matyas
, and 
Steve Huynh
. You might know us from our audio podcast, our
Dungeons & Da Asians
actual play, or streamed series like 
The Wrap Up
, Asians Read
, and 
Critical Read
. 
When we first started Asians Represent in 2018, we did so without expectations. We did it because we wanted to hear perspectives and see faces that we didn't see in tabletop gaming media. We didn't expect to become role models or a major voice for Asians in the tabletop gaming industry. In the 3 years that we've been producing the show, we've been blown away and so grateful for the love and support our audience has given us.
But a lot has changed in three years. We gained international recognition for the content we created, got nominated for Best Podcast at the 2019 ENnie Awards, and even won Gold for Best Podcast at the 2020 ENnie Awards (we were the first Asian show to do so in the history of the award)!
Our core values are to educate communities and empower Asian voices in the TTRPG space through our creative content. We strive to create quality content reflective of our passions, integrity, and personal experiences. Above all, we've sought to create more positive Asian representation in the gaming industry. We want to use our platform for more good. In order to do that, we need your help.

From our community and production team, to our hosts, guests, and cast members, Asians Represent is run entirely be volunteers. Your support will directly help compensate us to record and edit our content, maintain our community spaces, and create new and exclusive content for you!
We care about Asians Represent being a part of your life and the lives of others. We recognize and are in awe of the responsibility that our show has for our communities. With this Patreon page, we want to show you how much we care by making the best possible content with your contribution.
If you have the means to contribute, that's absolutely awesome! Every contribution, no matter how small, helps!
Thank you for your generosity, confidence, and care. Let's do this!

With this Patreon page, we've set goals based on Patron numbers to help the show grow in a more sustainable way. One goal leads to another. It's amazing how far your monthly contribution can go!
Your support will allow us to spend more time creating podcast content and telling stories in the world of Dungeons & Da Asians! That said, our goals are pretty simple.
INCREASE QUALITY - We'll be able to invest in better equipment, digital tools, and more!
NEW SERIES & NEW TALENT - With more help behind the scenes and funding, we will be able to experiment with new ideas and shows! This will allow us to feature more Asian voices on our platform and uplift their work!
EXPAND OUR TEAM - In order to create more and maintain quality, we'll need help behind the scenes!
At 150 Patrons, we will be able to produce a 6 episode Dungeons & Da Asians wuxia spin-off called Revenge of the Mountain Orchid! At this goal, the series will be available in video and audio format for the general public. Behind the scenes content (audio planning sessions, episode notes, etc.) will be made exclusively for Patrons!
2 of 3
Become a patron to
Unlock 100 exclusive posts
Connect via private message
Recent posts by The Asians Represent! Podcast
How it works
Get started in 2 minutes