Ballad of the Seven Dice
Creating An Actual Play Dungeons and Dragons Podcast
Select a membership level
Traveller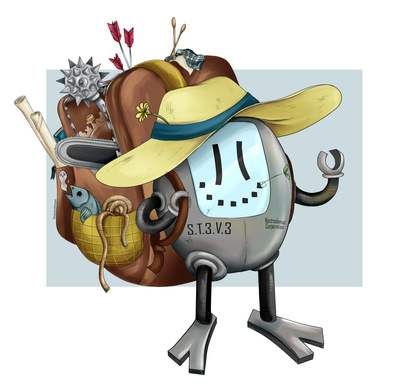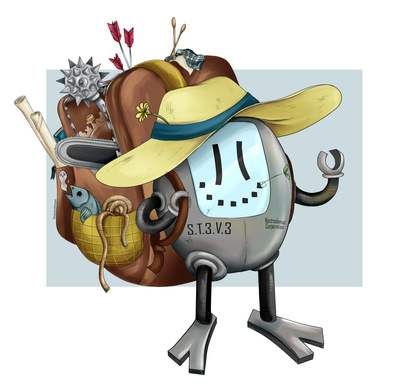 Greetings Traveller, welcome to the Inn of the Seven Dice. We appreciate your patronage and support. We have moved to a Pay What You Want style for our Patreon. Any support you give is greatly appreciated and will help us improve the shows we bring you!

What you get!
- Creative updates
- Audio Dramas involving NPCs in our stories
- Lore episodes around NPC's backstories
- Character Audio Journals (Death Shift)
- One shots! 
- Sneak peaks on things to come!

Includes Discord benefits
About Ballad of the Seven Dice
"Welcome Traveller, I suppose we were going to meet here eventually, weren't we? As a bard, I venture that my craft thrives and for that I need your help. We have an assortment of new stories to tell you, insight into our heroes' minds, and perhaps now and again a tale of far far away in lives long lost to the modern times of the Forgotten Realms." - Wingover Gimble, Famous Gnome Bard
Hey there folks, we at the Ballad of the Seven Dice welcome you to our Patreon page! We are another one of those crews creating a Dungeons and Dragons podcast. You're probably wondering to yourself, "There are tons of you out there, why should I bother with you?" That's fair, there are many Actual Play podcasts and so so so many of them are absolutely spectacular (Believe me I listen to well over 20!). What we can say to that is we strive to do our best to bring you a story, one that resounds in that brain palace of yours! We want to bring you both the tabletop experience of our games and fun but also the audio drama moments that can cause you to really stop and get lost in the mental imagery. We know this sounds like we're prattling a bit but  give us a listen and you'll see exactly what we mean! 
We want to be transparent with you where your money goes and how we will go about using it to support this show! So let us begin!
Hosting: This is the first hurdle we want to tackle. Podcasts are seldom free, and if you want a good space you need to put the money in for it.
Website: This is a big one, we have officially set up a website to help host our episodes, our lore, character and NPC info, and all sorts of maps! You can find our website at https://www.balladofthesevendice.com/
Equipment: The ever burning struggle! Equipment is not cheap and we will need to continue to build ourselves up if we want to bring you the audio you deserve! What kind of equipment are we talking about? Mics, plugins, headphones, mic arms, PC parts if our computers are singing their swan song, and web cams so we can hopefully get to streaming these lovely moments for you fantastic people!
Art: Here's a wonderful one, we want to support more artists out there and get some stuff commissioned. That's two birds with one expensive stone. We would love to commission more art from many people out there and with your help you can see the characters of this show come to life with the artists skills!
Merchandise: We have had three designs created so far and they are absolutely amazing but we will more than likely look at creating some other designs in the future.
Music and SFX: We have been commissioning a few songs that have been absolutely phenomenal and have been going to places like Battlebards, Platemail Games, and other sources to purchase music and sound effects to help increase the production of our show!
That's where our minds are at right now, and the sky is the limit as they say because you will run out of oxygen in space! Love that quote. We have a lot of aspiration and probably too much ambition, but we are looking to push that boundary and bring you the stories you deserve with the quality you deserve. Thank you for any help you can bring us, whether it is tossing some dosh our way to keep us floating or even just tuning in and enjoying this crazy story and its wild ride. We appreciate every little thing you all do. 
Thank you for any and all support you send us, whether it's following our heroes on their journeys, helping to spread the word of the Ballad of the Seven dice, or being a Roabie.
Thank you for everything.
With this we will be able to keep the lights on and have a website up, paid for hosting, cover syrinscape for Ballad! This is our first and biggest goal honestly and helps us break even.
1 of 3
Become a patron to
Unlock 105 exclusive posts
Connect via private message
Recent posts by Ballad of the Seven Dice
How it works
Get started in 2 minutes