birdspidersCH
Creating entertaining tarantula education content
Select a membership level
Awesome Support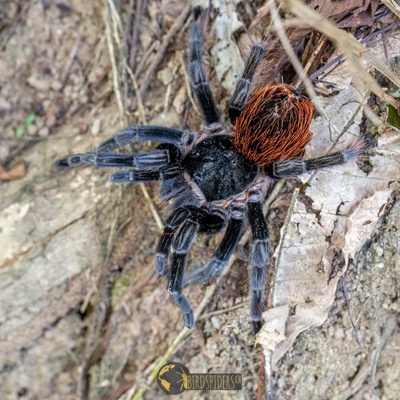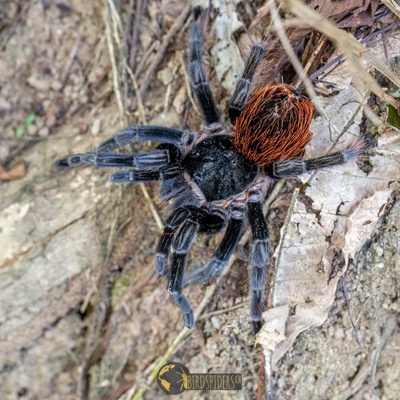 You'll get immediate access to Patreon only-exclusive content on a seperate website, including pictures and infos of both tarantulas in the wild and husbandry notes
Mega Support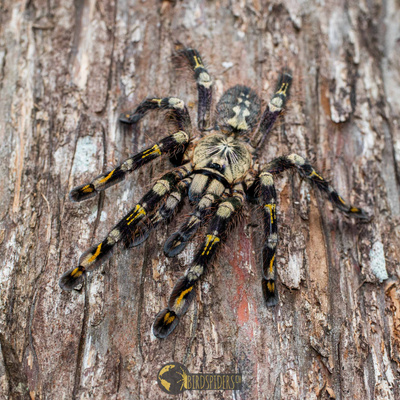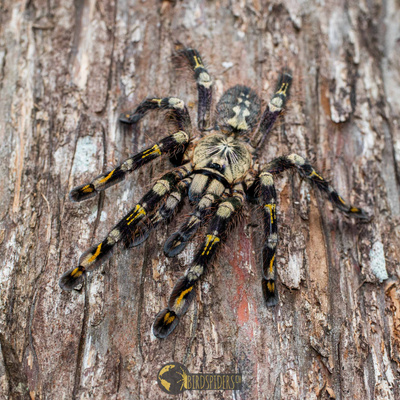 My immense gratitude. Will think about something when it actually happens, certainly early-access for everything available (videos, pictures, stories, etc.)
Plus all previous rewards
About birdspidersCH
TL;DR
Hi there! Martin from birdspidersCH here, documenting tarantulas all around the globe. Help to raise awareness for these fantastic creatures is the most precious task in our free time. Free time you ask? Yes, it's all done as unpaid, unaffiliated work so that the public can get the best videos, pictures, and information on both known and unknown tarantulas at no cost.
With your help with the price of a coffee a month, "cough" - yes Switzerland is expensive "cough" - we will provide you with footage and material we usually only show on on-premise lectures and personal talks and guidance. Your help matters much since you consider investing your hard-earned money into us, these projects thrive us to improve on the quality and quantity of content continuously. It's a project focused on citizen science in the field of Theraphosidae which potentially lead to scientific research projects and educational videos - a broad spectrum of quality content.
The money will NOT be spent on: new tarantula additions for our pet tarantula collection or instant coffee.
We try to keep this source of information, both high quality and equally entertaining. Don't get a false impression that we take the scientific approach not seriously enough because of a few quirks here and there - it's a human thing to do and essential to keep the mood up and running.
Thanks for your consideration to support the birdspidersCH project and learn more about the team, their work, and worldwide field trip excursions in search of tarantulas.
Oh, and yes, when we can't really travel the world, we will focus on captivity & husbandry of tarantulas and other arachnids, so there will be no shortage of information and valuable insights to present.
Introduction
Hi there! My name is Martin from birdspidersCH
I create informational and entertaining videos on 
YouTube
that mainly cover tarantulas, both researched and documented in nature.
The main reason for this project is to educate and ideally change the angle of people that these animals aren't as bad as many think they are. Tarantulas, scientifically speaking Theraphosidae, are my passion - thanks for spending time with our content and appreciate the work we put into it.
Tarantulas are most of the time not well understood and create fear in most of us... completely irrational since tarantulas don't really harm anyone in a serious way. Tarantulas are extremely important for the overall pest control in the country they naturally occur in, so a lot of education is needed that these amazing creatures will not get killed by us humans just because we think they're harmful.
Where does your support go?
As a donation from your money each month, you will mainly get access to a sub-site of our main website with regular content, which only you as a Patreon supporter can access and benefit from. It will include tons of pictures of our field trips in search of tarantulas in the wild, behind the scenes footage and the occasional and uncomfortable blooper to make things more down to earth for all of us :) No worries, if you don't have money to support us and still want to see the behind-the-scenes footage, just send me a nice e-mail and we'll get you covered.
get a sneak peak at
https://www.birdspiders.ch
I'm open for suggestions in case you'd like to get something else for your Patreon support of course. If you ever change your mind or have financial changes, you are free to change support amounts or stop supporting at any time.
Your monthly support means that I am able to have more time and money to scale this project to new heights, create more and hopefully even nicer content in both quality and quantity. The money is furthermore used for research projects to understand the systematics and taxonomy of Tarantulas even better, get more funding together for research trips where we of course document our work with "Research in the Wild" videos and just simply to have more time available for these outstanding creatures - Theraphosidae.
Thank you so much for simply watching and sharing what I do. I'm truly grateful for anyone willing and supporting me and this project with being a Patreon supporter.

Should you have any questions, please send me an Email at
[email protected]
- or try any of the social media channels of course.
Support us with Crypto! Thank you!

Bitcoin (BTC) : 34Hovqmrg7HChagBD9ZDAV7MBA6pxhQav6
Ethereum (ETH): 0xaE42d707a899a39fE4c250C33b9b691d760EFD77
Monero (XMR): 8AyRxG6Pvq9PnZgdpU2xDzC4ffRyHRp7uZDrS9uXsm4H6vDfMjSMzCz36hqzLNEsfDEcen9GrkUmMgrMnTVQERpcDsMA6hs
we aim high! quantity while improving on quality on all ends. More supporters result in more reach and therefore more possibilities for us to contribute to the tarantula and nature admiration community - let's reach that goal together!
2 of 2
By becoming a patron, you'll instantly unlock access to 59 exclusive posts
By becoming a patron, you'll instantly unlock access to 59 exclusive posts
Recent posts by birdspidersCH
How it works
Get started in 2 minutes