Axe of the Blood God
Creating a podcast about Japanese RPGs, PC RPGs, Retro Games, and More
Select a membership level
But Thou Must! (Support Us!)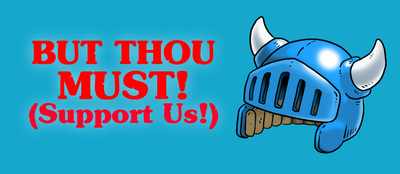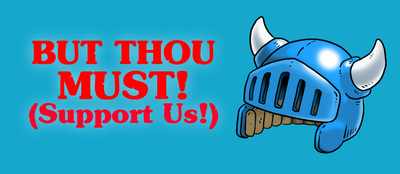 Hail friend, and thanks for your support! For $1, you receive access to our Discord! We'll occasionally record podcasts with our audience's participation and have a lute-strumming good time! You also get early information on any live events we attend throughout the year, community events, and more.
Includes Discord benefits
The Blood God will be humbly grateful for your support

Access to Blood God Discord
The Planet's Subscribin' Cloud!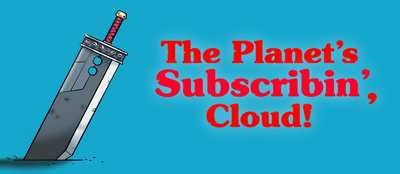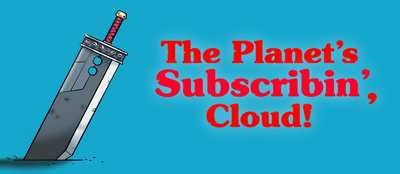 For $5, you get access to the ad-free version of the Axe of the Blood God podcast along with Sharlayan Dropouts, a monthly podcast wherein Nadia, Mike Williams, and Victor Hunter talk about the wonderful world of Final Fantasy XIV! Subscribers at this tier can also look forward to our monthly specials, including ongoing series such as the Game Developer Quest. You'll also find the Summer of the Rings, our episode-by-episode watch of The Witcher, and lots more. 
Includes Discord benefits
Access to Monthly Specials (e.g. Game Developer Quests)

Access to Sharlayan Dropouts, Our Monthly FFXIV Podcast
Winterhold Alumni Association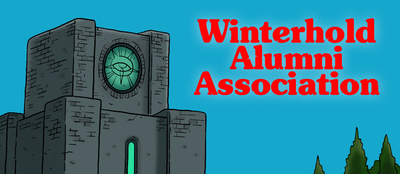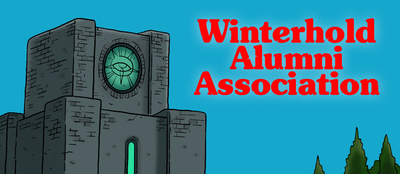 For $10, you receive everything at the $5 level. Ah, but there's an additional loot drop here: access to Pantheon of the Blood God, a monthly series wherein we take a deep dive into a classic RPG.
Includes Discord benefits
Receive all benefits from the $5 level

Access to monthly "Pantheon of the Blood God" podcast
About Axe of the Blood God
Hearken to the tale of Kat Bailey, Nadia Oxford, and Eric Van Allen -- three bards who podcasted about RPGs while nestled under the wing of a powerful lord. Alas, the seasons changed, and the lord withdrew his wing, leaving the lute-strumming ladies (and now one gentleman) to fend for themselves against winter's bite.
"Nay, curse this," they said. "Let us pack up our podcast and travel down the road. We'll have backgammon. And consorts."
--
For seven years, the Axe of the Blood God podcast has delivered consistently awesome RPG content. We gather at the proverbial tavern to chat about everything going on with RPGs big and small, eastern and western. Axe of the Blood God dissects current events, reviews hot new RPGs, shines a spotlight on the smaller, more easily-missed titles, and conducts in-depth retrospectives.
If you're already a fan, you're probably familiar with Axe of the Blood God's deep dives, like
The Top 25 RPGs of All Time
and
The RPG Console Quest
, a series that looks at the best RPGs on consoles going back to the ColecoVision. And if you're
not a
fan, hail to thee, stranger. Come sit and talk with us. Help yourself to a tankard and a taco.
We were thrust out of USgamer at the end of 2020, and thankfully Axe of the Blood God followed us outside like a faithful (but precariously tamed) beast. We want to stick with Axe of the Blood God, and we want to stick with you, dear RPG fans. All we need from you is a few gold pieces. A fistful of gil. A pocketful of zenny. Whatever you can spare.
In exchange for your coin, Axe of the Blood God is expanding to include a whole slew of new podcasts and other rewards! Fear not, the Axe of the Blood God podcast you know and presumably love will remain a free, weekly release. Still, we hope you will consider tossing a coin to your podcasters. (We make no apologies for the preceding reference.)
$5,668.56 of $6,000
per month
If we reached $6000, we'll celebrate by having Kat, Nadia, and Eric take part in a one-shot tabletop campaign hosted by a guest DM that will be turned into a podcast available to all listeners!
1 of 1
Become a patron to
Unlock 253 exclusive posts
Connect via private message
Recent posts by Axe of the Blood God
How it works
Get started in 2 minutes