Brainmaker Lab
is creating a new archive of women's expression
Select a membership level
Buckets of Creative Juju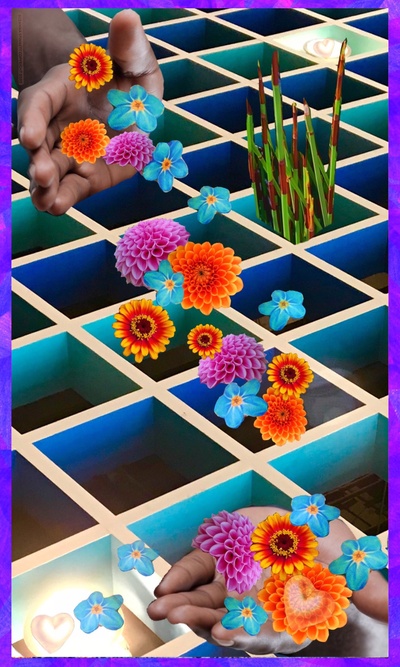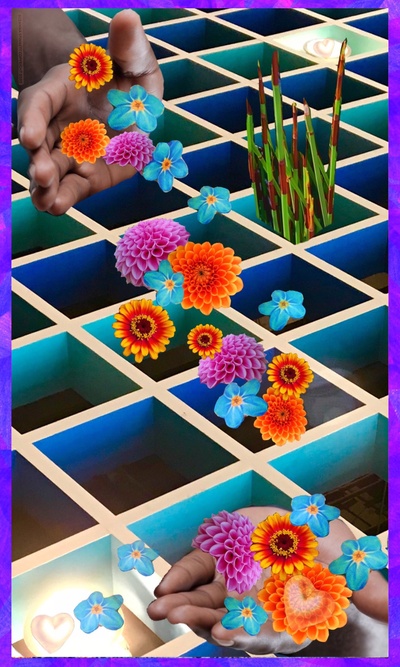 Dip into the waters of creative expression, we've got buckets of inspiration! On this tier, you can feed your juju with each weekly post from the creative wilds.

Let's begin practicing Creative Recording, which is my term for the act of expressing yourself and your life experiences, whether that means drawing in a sketchbook, writing in a journal, doodling on a scrap of paper, or something else -- which you should tell me about this minute!

In Brainmaker Lab, we are using Creative Recording as a container for all these forms of expression. The expressive arts are well established as a therapeutic working ground, a gift that carries us through emotional, psychological and spiritual challenges to a different perspective. Culturally, our efforts here can expand our reach, bringing women's voices to new levels in the conversation. 

In the process, we break through the walls of past messaging, ideas of inadequacy, blank spots that happen to each of us at some point, and the general feeling that we just aren't connecting like we want to. 

This tier supports my efforts to bring instructive inspiration to you each week, while sharing my process of creating sketchbooks for the Brooklyn Art Museum's Sketchbook Project, as well as my other forms of artistic expression through the seasons. It also gives you a view into the creation of Artifacts, the Time Capsule project, and the road a little further ahead where we will create The Loop.

Come discover so much more of your own expression, and enjoy the delicious sense of bringing your life onto the page.
Artifacts: Bold woman's cultural archive
Limited (50 remaining)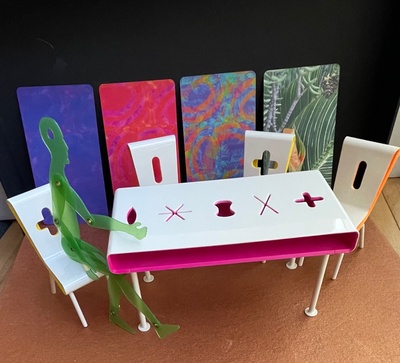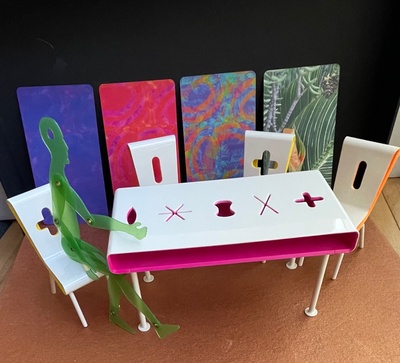 On this tier, you gain access to the post archive, and join in the guided process of creating your own Artifact. An artifact is an item made by human hands, that gives information about the culture of its creator.

This is next-level Creative Recording. 

Here we build our community as we begin to make artifacts. This is a form of a keepsake that you might want to pass on to grandkids, save for your future self, or use in an ongoing exploration of your life experience.

In this expansive work together, we are creating a cultural archive of women's voices through the regular practice of Creative Recording. You will progress at your own pace, with specific guidance on the practical creation of small books, examples of different kinds of artifacts, and stories that show the range of expressive forms available to all of us, to take you deeper into your own form. 

The practice and play with this artifact concept prepares us to make something heartfelt and enduring. Members of this tier also receive a 50% discount on formal workshops.


Guidance and inspiration for building an artifact
Writerly Group with November Support
Limited (13 remaining)
This tier supports fiction writing with twice-weekly accountability check-ins, group interaction, and guidance related to all the components of story writing. 

For our madly-writing novelists and fiction explorers, the month of November can be a rich infusion or an exercise in escapism. Nanowrimo is famous for high productivity and big-time burnout. This tier is to support your deeper desires around your story writing, whether or not you participate in the month-long writing festival. 

NOTE: Creating an artifact related to the story you're writing is a brilliant strategy! Be sure to follow the Artifact tier for guidance on this fun and informative process.

In the months leading up to and through November, this tier will interact weekly on Marco Polo, every Tuesday and Thursday, with accountability prompts and specific fiction-writing support topics. After November, we will continue to interact, managing the "fallout" of all that writing, and making a path forward for our creations.

Now is the time to work on your plan for the fiction you're writing. From August through October, our group will clear the debris, the confusion about the story plot, characters, and setting. Each week has a specific focus tied to what makes a story work. It's also a good way to train your writing apparatus (body and mind, and sometimes the household dynamics as well), to make more intensive writing times viable.

How to stay healthy and sane while writing fiction is a practice too! Here I share my perspective as a lifelong brain researcher and fiction writer. Did you know that pursuing story writing creates vibrant new neural areas in your brain? Bonus!
Personal Attention For Your Creative Ambitions

Guidance and inspiration for building an artifact
About Brainmaker Lab
In every human a creative giant is quietly dreaming.
When you're ready, you can awaken it.
So let's do that.
I'm Suzanna Stinnett, aka Brainmaker, an author, artist, zine crafter, migratory road tripper, and researcher with a life-long devotion to studying our amazing brains -- and a particular focus on that thing called imagination.
What's Going On Here
As you'll see in the individual tiers, I am all about women getting their creative expression flowing onto the page. This is a core piece for me: Until we have a vastly greater archive of women telling their stories, showing their art, bringing their voices forward, we cannot reach a cultural balance point. Hundreds of years of male-dominated publishing means we are missing a huge piece of the puzzle. Women's creatively expressed voices are needed in every corner of our modern universe, so here, in these groups, we support this critically vital activity.
In the last quarter of 2021, I hold the place for us to become more regular in our creative practices, using daily writing prompts (which are also good for drawing). You can find the daily writing prompts here, or you can access them on Instagram or Twitter on my @Brainmaker feed on both platforms. 
This is a rolling show: an ongoing resource fostering my art and yours. It is a playground for my fellow life-travelers who want more creative flow - a lot more. If you are curious about what creativity means for you, join us. If you have special capacities or perhaps think you lack them, we explore that here. We work in untamed journals, with drawing prompts, writing prompts, short art projects, brain-uplifting energy practices, stories and views of the daily road.
Is This Right For You?
We are all sorts of differently-abled women, maybe facing new changes in life, or older-than-time and still building brain power, and young and smart enough to seek perspective. Many of us live a roadly creative life full of alternatives to the norm. All of us here have access to the deep connection made possible when we hang out and share. Take a look at the tiers I have created to make this experience super-rich and flexible for your lifestyle. 
Open your heart and mind to a more creative life. You are invited to share what you want to find in yourself, to connect with others in similar journeys and develop strong new habits of creative expression.
In the friendly spirit of exploring the wild inner roads of today,
Suzanna
Become a patron to
Connect via private message
Recent posts by Brainmaker Lab
How it works
Get started in 2 minutes