Brianna "Breezy" Scott
is creating the Golden Gaian Holistic Mental Health & Wellness Community
Select a membership level
Supporter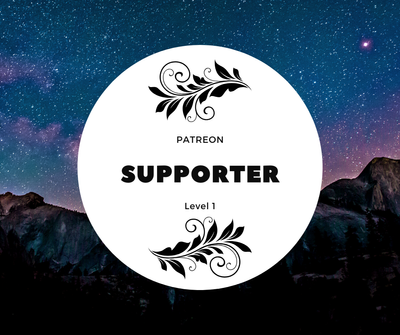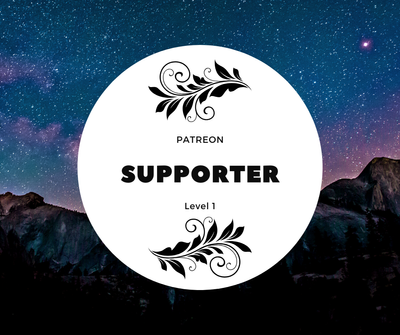 | |Supporter| $5.55
Access to Exclusive Content:

Motivational Videos
Secret Project Reveals
Shop Item Releases
Behind the Scenes Looks
Monthly Team Card Reading
Weekly Health Tips "Golden Nuggets": These tips are posted in either paragraph form, or in a short informational video.
Monthly Meditation Video to support the Card Reading
Movement & Dance-spiration Videos: Informational, Instructional, and Healing

Shop Discount Code 15% off
Shout Out on Social Media: Instagram, Youtube Videos, Podcasts
High Vibe Supporters
|High Vibe Supporter| $11.11
Access to Special Level on Discord Server: https://tinyurl.com/highvibechat
Group Discussion Zoom Calls
Discount for one-one Video Coaching
Access to Exclusive Content:

Motivational Videos,
Secret Project Reveals
Shop Item Releases
Behind the Scenes Looks
Monthly Team Card Reading
Weekly Health Tips "Golden Nuggets": These tips are posted in either paragraph form, or in a short informational video.
Monthly Meditation Video to support the Card Reading
Movement & Dance-spiration Videos: Informational, Instructional, and Healing

Shout Out on Social Media
|| 55 Level ||
||55|| $55.55
Monthly Direct Message Coaching: Message me and receive Direct responses for Spiritual Coaching & Mental Health Support via the Discord Server.
Discounts on Classes & Workshops (ANGEL2020)
Group Discussion Zoom Chats
About Brianna "Breezy" Scott
"Stay Healthy, Stay Light, and Don't Give Up the Fight!"
Hello! My name is Brianna Scott and I am dedicated to saving the world "One person at a time, one adventure at a time".

Philosophy
If we want to build a better world, it is important to first build a strong, peaceful foundation within ourselves by working on our thoughts, traumas, and communication. We have to first change ourselves in order to better serve our communities.
I am determined to save the world one adventure at a time, one person at a time by teaching body, mind, and spiritual health, here. I completed my Master's in order to gain more experience and competency (more info below).
I created this community to continue that mission to save the world. This platform allows us High Vibe Humans to connect and share healing information. Using the discord server, we can share our stories and know we are not alone in our suffering. Using the monthly meditations & Golden Nuggets, we can progress on our healing adventures with tools to support us.
Join the adventure by investing in a community dedicated to health, spiritual growth, and social justice.
Experience
I taught in the Holistic Health Department at Western Michigan University (WMU) for three years and was awarded the Outstanding Teaching Assistant Award two years in a row. I have been nationally recognized at the Crystal Chalice Awards in 2016, and in 2017, I received the Guide of the Year Award.
In April 2018, I completed a Master's in Counseling Psychology at WMU and an Integrative Holistic Health and Wellness certificate. My focus is on person-centered counseling with an emphasis on Holistic Health practices. I enjoyed working with my clients as an Intern at Rinehart Institute, a Health and Wellness Counseling Center in Kalamazoo. I continue to work hard in the field of psychology and holistic health by teaching stress management workshops and leading art & mindfulness healing sessions.
~*~
Spiritual Coaching Sessions
I use my psychological background to create a warm and inviting counseling atmosphere. While acquiring my Master's in Counseling Psychology, I developed a person-center wellness coaching style that allows people to set and accomplish their own goals. I utilize techniques like Meditation, CBT, Motivational Interviewing, and dream analysis to uncover the root of what the client is dealing with and heal it.
For more information on Sessions, visit:
www.goldengaian.com

reaching this level helps support me as a conscious creator and spiritual entrepreneur. At this level, I can really focus on creating awesome content for you and level up the community at large.
1 of 1
By becoming a patron, you'll instantly unlock access to 106 exclusive posts
By becoming a patron, you'll instantly unlock access to 106 exclusive posts
Recent posts by Brianna "Breezy" Scott
How it works
Get started in 2 minutes