Caylin Rose Janet
is creating art that invigorates, empowers, and inspires.
Select a membership level
Love & Gratitude!
Thank you for becoming part of my journey! Every dollar goes to support my art and this wild ride. A this level you'll get access to all of my progress photos and updates on my Patreon feed.
Art Updates!
At this level you'll get exclusive live video streams and a monthly newsletter from me with updates, progress photos, and a sneak peak at upcoming projects. Each live stream will feature live painting, and each newsletter will be different: free flowing thoughts, ideas, poems, photographs, anything that I'm inspired by and want to share directly with you!
+ All of the above.
Art Downloads!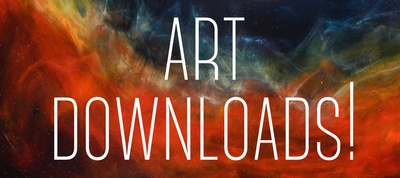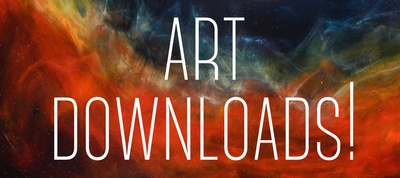 At this level you'll get a high resolution digital download of an original work that I've completed for your personal use. You can use it as desktop wallpaper, or however you see fit. (Digital downloads sent every 3 months.)
+ All of the above.
About Caylin Rose Janet
WELCOME!

My name is Caylin Rose Janet, and I'm not your typical artist. My art is ever changing. I'm both a highly trained and self taught versatile artist, with degrees in visual and performing art. I've been a painter, dancer, performer, and healer for the last 20 years. My journey as an artist has taken me all over the world and I'm using my experiences to create art that I'm so excited to share with you. Join me while I create new bodies of work that are evocative, and both empower and inspire. Whether it's a life-size geometric oil painting of the chakras, or a street performance pushing the boundaries of the human form - you can be a part of the artistic process every step of the way.
WHO AM I?
I'm a woman of the world. I've put roots down in places all over the globe, often traveling with little in my pockets and taking only what I can carry on my back. Sometimes living off the grid, and other times living communally. My insatiable drive to be a creator inspired by the deepest questions of life, inner connectedness, and connecting with people and the earth, has taken me to the the wild rainforest of Costa Rica, to an ashram to study with a Shaman in India, performing provocative thought pieces on the streets of Berlin, and painting abstract works on the hidden beaches of Kauai. Throughout all of this my intentions have been to live in harmony with people, the planet, and myself.
WHY AM I ON PATREON?
My whole career I've challenged the status quo, and Patreon is the best way to continue my drive to create while maintaining freedom and independence within the art world. Many artists view art galleries as their ticket to success - but like many of today's industries, the art gallery system is outdated, and should be disrupted and challenged. Art galleries are notoriously difficult to get into, often times take over 50% of the purchase, and don't allow the artist to communicate with the consumer. Patreon creates a system where I can be independent from that way of doing business, while breaking down the barrier between artist and consumer. I love sharing the process of creating, the journey of getting to the final product, and of course sharing the end result. I'm thrilled to get started on my first patron-supported body of work focusing on freedom of creativity and the ideals I've mentioned above.
HOW YOU CAN SUPPORT
I'll always create and share my art with the world, and now with a monthly contribution you can be the first to get a look at what I'm up to, and get your hands on original paintings, exclusive prints, and even collaborate with me on special commissions, ideas, and bodies of work.
If a monthly contribution isn't your thing, or you'd like to do more in addition to your pledge, head to
caylinrosejanet.com
to find out more about commissions and prints of a wide range of my work. 
At this amount I'll get started on my first patron-supported body of work. That means updates, progress photos, and more!

1 of 5
By becoming a patron, you'll instantly unlock access to 9 exclusive posts
By becoming a patron, you'll instantly unlock access to 9 exclusive posts
Recent posts by Caylin Rose Janet
How it works
Get started in 2 minutes